Headlines in the Global Wellness Economy
Global Wellness News™ | May 25th, 2023
Women's health care and outcomes have long come second to those of men. But new initiatives and a wave of health tech innovators may finally rebalance this. Meet Christina. She's a healthy 20-year-old British woman, but she's been suffering from heavy periods and menstrual cramps that have become too painful to manage.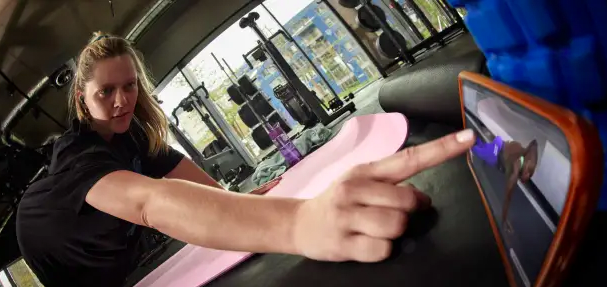 Read the article on CNBC >
Tech Lifeforce, a health optimization platform co-founded by life coach Tony Robbins, has raised a $12M Series A round co-led by Peterson Ventures and M13 with participation from tennis legend Serena Williams and longtime NHL player Scottie Upshall.
Mountain tourism represents between nine and 16 per cent of all international tourist arrivals worldwide as people head for sport, health and wellbeing travel. The figure comes from a report, by the World Tourism Organization (UNWTO), which shows that, in 2019 alone, there were between 195 and 375 million "mountain tourists".
January AI is using artificial intelligence to make continuous glucose monitoring a one-and-done. The latest: The metabolic health platform launched its generative AI-enabled app, using data from CGMs to predict users' responses to up to 32M foods and make lifestyle recommendations based on real-time learned data.
NASHVILLE, Tenn.–()– Skin Pharm, a modern beauty brand and leading aesthetic skin care clinic, today announced the company has received a minority investment from Prelude Growth Partners, a female-founded growth equity firm focused on high-potential, fast-growing consumer brands. The fifteen-million-dollar investment will fund the Company's aggressive clinic expansion plans nationwide and contribute to ongoing product development.
Curated Global Wellness News is posted every Tuesday and Thursday on the Industry News section of the GWS website. Sign up to receive weekly industry news, trends and updates from the Global Wellness Summit.