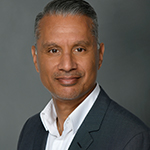 Rakesh Patel
Founder and CEO, Alta Capital Real Estate,
After a long standing career in investment banking and a 16 year track record IN private real estate and hospitality investments, Rakesh Patel has recently launched Alta Capital Real Estate, a private equity firm rethinking traditional real estate by putting sustainability at its heart.
Alta targets to invest in undervalued real estate assets across Asia Pacific in a disrupted market, repositioning them to capture growing consumer demand for travel experiences built around wellness and sustainability as the market begins to recover. Alta is born from a lifelong family passion for wellness and sustainability with the aim of building a meaningful sense of place for investors, partners and communities alike.
Rakesh graduated from the London School of Economics with a BSc (Economics) and has further education from MIT in Commercial Real Estate Investment Analysis, Cornell in Hotel Asset Management, and Wharton in Social Entrepreneurship. He holds an Asset Management Type 9 license from the SFC HK, is a member of the HK Green Building Council and has accreditation by LEED (Leadership in Energy and Environmental Design).