Media Contact: Beth McGroarty
[email protected] • +1.213.300.0107
Global Wellness Summit to Showcase New Wellness Properties at 2019 Conference
Recently opened and reimagined wellness destinations will be featured at the world's premier conference on the business of wellness taking place at Grand Hyatt Singapore, October 15–17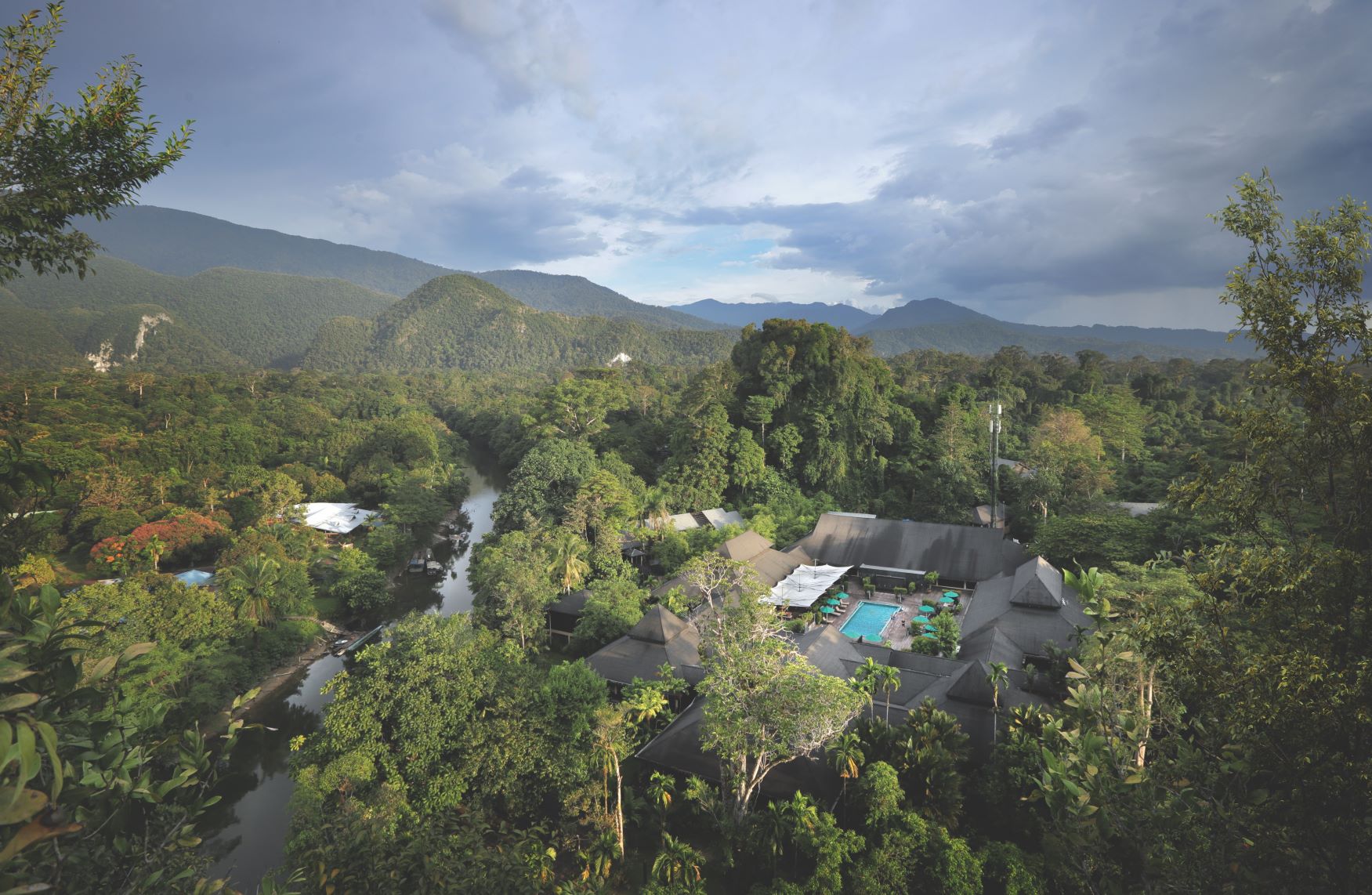 Miami, FL – September 23, 2019 – The Global Wellness Summit (GWS), the foremost gathering of international leaders in the $4.5 trillion global wellness economy, today announced a new 2019 program: the Wellness Property Showcase. Ten new or renovated wellness destinations will be featured in a printed publication presented to hundreds of delegates attending this year's conference at Grand Hyatt Singapore (October 15–17, 2019). The showcase will also be replicated online at www.globalwellnessummit.com and highlighted on social media channels.
"Wellness tourism is a rapidly growing $639 billion sector in the global wellness economy. The GWS Wellness Property Showcase highlights unique destinations, introducing their innovative programs to extremely engaged wellness tourists—and to the leading influencers in the health and wellness industry, GWS delegates," said GWS Chair and CEO Susie Ellis. "This year's showcase features 10 very diverse—and very special—properties around the globe."
Ellis explained that with so many new/renovated property openings in the health and wellness space, GWS wants to be among the first to introduce these cutting-edge concepts to a wide and interested audience. "Our delegates want to learn about the most innovative and interesting wellness programs and destinations are—this showcase is our way of curating it for them," adds Ellis.
Wellness Property Showcase
SANGHA Retreat by OCTAVE Institute (Suzhou, China) – Located in Suzhou, China, home of UNESCO World Heritage sites, SANGHA Retreat combines Eastern philosophies with Western science, and helps people awaken to a life of greater purpose and personal wellbeing, leading to a new level of consciousness. Through innovative and extensive health and wellness programs, guests are encouraged to rewire, reframe and renew their mind, body and spirit, reskilling themselves for lasting transformation.
Ayus Wellness (Mulu, Borneo, East Malaysia) – The Ayus Wellness program is located in the Mulu Marriott Resort and Spa in the rainforest of Borneo (featured above) and directly adjacent to Mulu National Park. Nature serves as the therapist here, helping to normalize blood pressure, reduce stress, enhance energy and improve sleep. The co-founder and science director of Ayus Wellness is Professor Gerry Bodeker, chair, Mental Wellness Initiative of the Global Wellness Institute.
Canyon Ranch Woodside (California, USA) – In the heart of Silicon Valley, yet seemingly worlds away, the all-inclusive Canyon Ranch® Wellness Retreat – Woodside is a place where inspiration is the currency and motivation the mantra. The newest concept from Canyon Ranch—and its first foray into California—is nestled in the hills among the ancient redwoods just outside San Francisco.
Carillon Miami (Florida, USA) – The newly reimagined Carillon Miami Wellness Resort is an unprecedented hybrid of a destination and resort spa, offering next-generation, 360-degree mind and body wellness. Beginners can dip their toes into wellness by experiencing the spa's lavish hydrotherapy circuit before their facial, massage or body wrap, or those forging a specific path to wellbeing can visit the Wellness Concierge to map out an individualized journey.
Credo International (China, NY and Sri Lanka) – Credo International is a leading spa and wellness company in Japan with five distinct, luxury spa brands in China, New York and Sri Lanka, including An Spa-It, Sanatio, La Villa and Hammam Spa. An Spa is the most luxurious brand in Credo International's portfolio.
Lefay Resorts (Lake Garda and Dolomites, Italy) – Lefay's original destination is a multi-award winning, luxury five-star resort located on Lake Garda and covering 11 hectares of natural park, with a 3,800 square meter spa. Its latest property is located in the Dolomites, a UNESCO World Heritage Site, and represents the second jewel in the Lefay collection with an expansive 5,000 square meter spa on four levels, featuring a "sauna world" with nine saunas and seven relaxation areas designed in accordance to the principles of Classical Chinese Medicine.
Miraval Austin (Austin, Texas, USA) – Resting on 220 acres in the Balcones Canyonlands Preserve, a sanctuary of ancient trees, rare songbirds, and rich wildlife in Texas Hill Country overlooking Lake Travis, this experiential resort for individuals or groups boasts 117 guest rooms and two infinity pools, as well as the Cypress Creek Farm and Ranch (which features the signature Miraval Equine Experience), Hill Country Challenge Course, Body Mindfulness Center, and the award-winning Life in Balance Spa.
Miskawaan Health Group (Koh Samui, Thailand) – The group's Medical Wellness Retreat is tucked away on Koh Samui's unspoiled north coast. Located on Maenam Beach, the retreat features luxury villas offering customizable medical health and wellness stays. Miskawaan offers cutting-edge German medical wellness technologies, therapies and treatments, including personalized plans for athletic performance and recovery.
Park Hyatt Mallorca (Mallorca, Balearic Islands, Spain) – Framed by pine trees, hills, and the crystal-clear waters of the Mediterranean Sea, Park Hyatt Mallorca offers wellness that has been refined to an art using the rejuvenating power of the island. Designed in the style of a traditional Mallorcan hilltop village, the intimate retreat is gemmed with ample local accents that bring the authentic charm of the island alive. Serenitas Spa offers treatments that are individually tailored and enriched with the finest local ingredients, and the resort's outdoor pools open up a world of laidback relaxation.
SALT (Floreal, Mauritius) – Created to connect guests with the local region and people, SALT of Palmar helps guests discover Mauritius' culture, food and natural beauty. The SALT Equilibrium concept is based on the belief that simplicity holds the answer to happiness. Its spa includes a salt room (humble salt is, of course, a central ingredient to this spa), as well as four treatment rooms, a relaxation room, a hydro lounge and a shop. The goal is to have guests feel different when they leave because their horizons have been broadened from their experience on the island.
For sponsorship opportunities, contact Michelle Gamble: [email protected]
About the Global Wellness Summit: The Global Wellness Summit is an invitation-only international gathering that brings together industry leaders and visionaries to shape the business of wellness and the future of the $4.5 trillion global wellness economy. The gathering is held annually in different locations across the globe and has taken place in the US, Switzerland, Turkey, Bali, India, Morocco, Mexico, Austria and Italy. The 13th annual Summit will be held at Grand Hyatt Singapore from October 15–17, 2019.