The leading conference
on the Business of Wellness
The Global Wellness Summit (GWS) is an annual four-day meeting where leaders from business, government, academia and science come together to shape the interconnected world of wellness.
A lightning rod for innovative thinking, ground-breaking research and powerful, productive networking, the Summit joins together the leading minds in the business of wellness and prevention across all eleven sectors of the multitrillion dollar wellness economy. Held in a different location each year, the GWS is the event where relationships are forged, investments are made, and business gets done.
The next Summit will take place in Qatar from November 6-9, 2023.
Register to Attend the 2023 Summit   Apply as a New Delegate
If you have attended a past Summit or previously been approved as a delegate, you may secure your place at the Summit by registering online. If not, apply today to be a delegate to the Global Wellness Summit, the conference known as "the Davos of the wellness industry." We look forward to learning more about you, and how your unique background could enhance the discourse, experience and impact of the Summit.
Business of Wellness Topics
At GWS, delegates learn about the latest innovations and disruptions across sectors, while gaining inspiration from visionaries and collaborative conversations. View the thought-provoking content from past Summits that has defined and shaped the wellness world for the past 16 years.

Longevity


Mental Wellness


Nutrition & Healthy Eating


Personal Care, Beauty & Retail


Physical Activity


Purpose & Social Action


Spirituality & Inspiration


Technology & Innovation
Previous Speaker Highlights
Drawing both internationally recognized speakers and newly discovered visionaries, past keynote speakers have included:
Latest News & Announcements
Read All Announcements | Read Press Releases | Subscribe for Summit Updates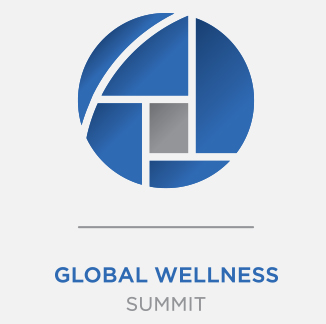 Joining Together. Shaping the Future.
The Global Wellness Summit is the premier organization that brings together leaders and visionaries to positively shape the future of the $4.4 trillion global wellness economy. Its future-focused conference is held at a different global location each year and has traveled to the US, Switzerland, Turkey, Bali, India, Morocco, Mexico, Austria, Italy and Singapore. GWS also hosts regular virtual gatherings, including Wellness Master Classes, Wellness Sector Spotlights and Investor "Reverse Pitch" events. The organization's annual The Future of Wellness global wellness trends report offers expert-based predictions on the future of wellness. The 2023 Summit will be held in Qatar in November 2023. Details are forthcoming.