Global Wellness Awards
Each year, the Global Wellness Summit honors outstanding leaders of the industry with the
prestigious Global Wellness Awards. Read more about the awards
2020 Award Winners

Read more about the 2020 winners here
Leading Woman in Wellness
Veronica Schreibeis Smith
Founding Principal,
Vera Iconica Architecture, United States
Global Wellness Summit Prize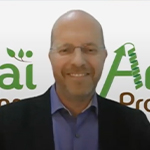 Amai Proteins, Israel
Debra Simon Award for Leader in
Furthering Mental Wellness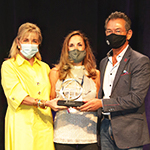 C. Victor and Lynee Brick

John W. Brick Mental Health Foundation, United States
---
2019 Award Winners
Read more about the 2019 winners here
Leader in
Innovation

Leader in
Sustainability

Leader in
Social Impact

Leading Woman
in Wellness

Debra Simon Award for Leader in Furthering Mental Wellness

Ronna Chao
Chair, Novetex Textiles,
Hong Kong
Bill Bensley
Owner, Bensley Architecture, Interior Design and Landscape,
Thailand
John Wood
Founder, Room to Read,
Hong Kong
Mia Kyricos
SVP & Global Head of Wellbeing, Hyatt,
United States
Professor Gerry Bodeker, PhD
Chair of the GWI Mental Wellness Initiative and Public Health Academic & Clinical Psychologist, Green Templeton College, University of Oxford,
UK & Malaysia
---
2018 Award Winners
Read more about the 2018 winners here
Leader in Innovation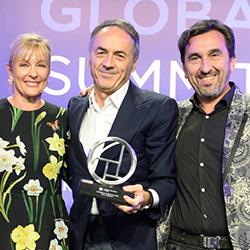 Nerio Alessandri
Founder and President,
Technogym, Italy
Leader in Sustainability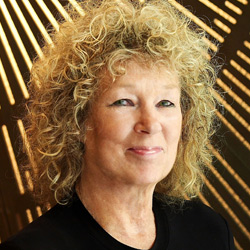 Clodagh
CEO & Principal,
Clodagh Design, United States
Leading Woman in Wellness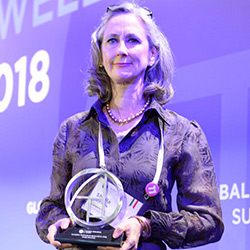 Sheila McCann
General Manager,
Lanserhof UK, United Kingdom
Leader in Workplace Wellness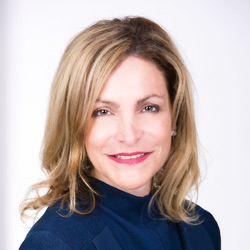 Denise Bober
VP Human Resources,
The Breakers Palm Beach, United States
Debra Simon Award for Leader in
Furthering Mental Wellness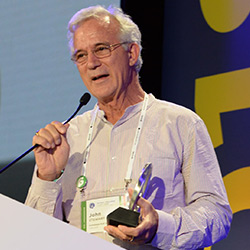 John Stewart
Founder & Chairman,
Kamalaya Koh Samui, Thailand
Leader in Social Impact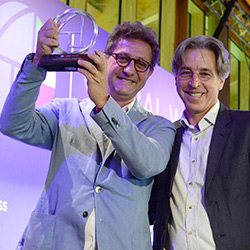 Rupert Schmid and Pierre-Louis Delapalme,
Co-presidents, Biologique Recherche, France
---
2017 Award Winners
Read more about the 2017 winners here
Leader in Innovation
Steve Nygren
Co-founder, Serenbe,
United States
Leader in Sustainability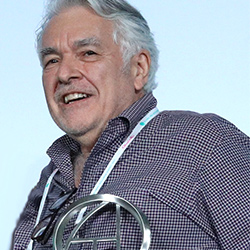 Neil Jacobs
CEO of Six Senses Hotels Resorts Spas,
Thailand
Leading Woman in Wellness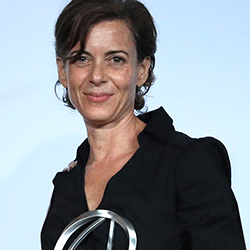 Julie Bach
Founder, Wellness for Cancer,
United States
Leader in Workplace Wellness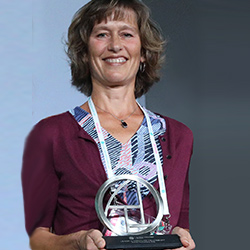 Renee Moorefield, PhD
CEO and Founder, Wisdom Works,
United States
Debra Simon Award for Leader in
Furthering Mental Wellness
Louie Schwartzberg
Filmmaker,
United States
Leader in Social Impact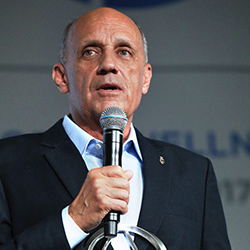 Dr. Richard Carmona
17th Surgeon General of the United States
and Chief of Health Innovation, Canyon Ranch, United States
Living a Well Life Award
Deborah Szekely
Co-Founder, Rancho La Puerta,
United States
---
2016 Award Winners
Read more about the 2016 winners here
Leader in
Innovation

Leader in Sustainability

Leading Woman
in Wellness

Leader in Workplace Wellness

Debra Simon Award for Leader in Furthering Mental Wellness

Richard Schmitz
CEO, H/S/M Hotel and Spa Management,
Germany
Balthasar Hauser
Owner, Biohotel Stanglwirt,
Austria
Belgin Aksoy
Founder,
Global Wellness Day,
Turkey
Dr. Fikry Isaac
Founder & CEO, WellWorld Consulting LLC,
United States
Jeremy McCarthy
Group Director of Spa & Wellness, Mandarin Oriental Hotel Group,
Hong Kong
---
2015 Award Winners
Read more about the 2015 winners here
Leader in
Innovation

Leader in Sustainability

Leading Woman
in Wellness

Leader in Workplace Wellness

Building a Well World
Award

Enid and Mel Zuckerman
Co-Founders, Canyon Ranch,
United States
Green Spa Network
United States
Geraldine Howard
Co-Founder, Aromatherapy Associates,
United Kingdom
Dr. Kenneth R. Pelletier
Clinical Professor of Medicine,
University of California,
School of Medicine,
United States
The Honorable
Michael R. Bloomberg,
United States
---
2014 Award Winners
Leader in
Innovation

Leader in Sustainability

Leading Woman
in Wellness

Donald B. Ardell, PhD
& Dr. John W. Travis,
United States
Sarah Livia Brightwood
President, Rancho La Puerta,
Mexico
Magatte Wade
Founder, TIOSSAN,United States
---
More About the Awards
Leader in Innovation
The $3.7 trillion wellness sector is one of the largest, most thriving, and creative markets in the world. This award is presented to a true global innovator from any wellness sector – whether travel, spa, fitness, nutrition, beauty, workplace wellness, integrative medicine and preventative health, etc.
Leader in Sustainability
Human wellness is, of course, crucially linked to the health of the planet and environment. This award honors a leader or innovator in, or advocate for, sustainability in all its diverse forms.
Leading Woman in Wellness
Women have an extraordinarily powerful place in the global wellness industry. This award honors a woman who's making a standout contribution in any of the wellness sectors – whether as an entrepreneur or as a health and wellness champion, etc.
Leader in Workplace Wellness
Worldwide, the cost of unwell workers (in healthcare costs, lost productivity, etc.) represents a staggering 10-15 percent of global economic output, which is why the workplace wellness movement has grown to a $43 billion market. This award recognizes a leader in the field of workplace wellness and health promotion – whether it is a standout company, those that delivers successful programs and strategies or a researcher and doctor in the workplace well-being arena.
Debra Simon Award for Leader in Furthering Mental Wellness
With a global depression, stress and anxiety epidemic, this award honors an individual who has achieved excellence in the field of mental health and wellness, and has been a leader, advocate or innovator in wellness programs and pathways that help people thrive mentally. It honors the legacy of Debra Simon (and is a gift from her daughter, Lauren Wright), who struggled with depression and lost her life to suicide.
Building a Well World Award
The "Building a Well World" award is given to an individual or organization that exemplifies the dedication of both time and resources necessary to impact wellness on a global scale. This award was inaugurated at the 2015 Summit in Mexico City and bestowed upon the Honorable Michael R. Bloomberg for his commitment to, and philanthropic support of public health policies worldwide – in particular for his work in Mexico. Through the Obesity Prevention Program, Bloomberg Philanthropies has committed $16.5 million toward a three-year effort to support public health policies aimed at reducing obesity in Mexico, which has one of the highest rates of overweight in the world.
Social Impact Award
This award honors a leader who has worked to make it possible for more people and societal groups to live healthier, happier lives–and whose work in the field of wellness has made a meaningful social impact. Carmona championed the science behind second-hand smoke and its health hazards, which has led to global bans on smoking in public places and continues his work to make it possible for more people and societal groups to live healthier lives.
Living a Well Life Award
The Living a Well Life Award is given to someone who embodies, with fierce devotion, wellness principles and practices throughout their life. They lead by example, and their choices regarding mind, body and spirit serve as an example to us all.
Special thanks to Bennett Awards for producing the Global Wellness Award trophies.