Advisory Board Members
This illustrious group of business leaders has worked to make the Global Wellness Summit a reality.
Pete Ellis
Founder & Chairman Emeritus, Global Wellness Summit, United States
Pete Ellis, a founder of the GWS, has devoted his career to creating better experiences for consumers. In 1994–95, he launched the first automotive buying and research website, Autobytel.com, effectively revolutionizing an entire industry. After taking Autobytel public in 1999, Ellis formed Jubilee Investments, which became the majority shareholder of SpaFinder, Inc. – a company that under his leadership was transformed from a niche spa information business to the world's largest spa and wellness marketing and media channel. Pete Ellis' Internet technology innovations are part of the Permanent Research Collection at the Smithsonian National Museum of American History.
Susie Ellis
Founder, Chairman & CEO, Global Wellness Summit
Chairman & CEO, Global Wellness Institute, United States

Susie Ellis is the co-founder, chairman and CEO of the Global Wellness Summit, an international gathering of senior executives and leaders, which will hold its 12th-annual conference in Italy in 2018. She is also chairman and CEO of the Global Wellness Institute, the non-profit research and educational resource for the global wellness industry. Recognized as a top authority on the worldwide wellness industry, Susie is the author of a popular annual wellness trends report, and is frequently quoted in major news outlets around the world. She holds an MBA from the University of California, Los Angeles and is the recipient of the International Spa Association's Visionary Award and was honored as a trailblazer by the Metropolitan New York Chapter of the US National Committee for UN Women.
Anna Bjurstam
VP of Spas & Wellness, Six Senses Hotels Resorts Spas, Thailand; Owner, Raison D'Etre, Sweden
Anna Bjurstam has always been dedicated to wellness and has worked in the business for 25 years. With hands-on expertise in wellness and a Master Degree in Business, she has successfully led Raison d'Etre Spas to become one of the leaders in the spa industry. In addition, she has taken over the reigns of Six Senses Spas, which has 30 locations worldwide.
Dr. Marc Cohen
Professor, RMIT University, Australia
Professor Marc Cohen is currently the Foundation Professor of Complementary Medicine at RMIT University, president of the Australasian Integrative Medicine Association. He is a medical doctor with degrees in Western medicine, physiology, and psychological medicine and PhDs in both Chinese medicine and biomedical engineering.
Tony de Leede
Founder, Gwinganna Lifestyle Retreat, Australia
Tony de Leede is the owner and founder of Gwinganna Lifestyle Retreat; he also founded Fitness First Australia. Tony is still actively involved in the fitness industry and currently heads up a budget brand of health clubs in Australia that have recently launched a new yoga and barre brand called YogaBar. As well, Tony co-owns a surf/active resort called Komune in Australia and Bali.
Gina Diez Barroso de Franklin
President & CEO of Grupo Diarq, Mexico
Gina Diez Barroso de Franklin is president & CEO of Grupo Diarq, a Mexico City-based firm with a vision to promote and develop Mexican creativity. Over the last 20 years, the firm has grown to nine subsidiaries with more than 500 employees, running the gamut from real estate development to the creation of the University of Design, Film & Media. Grupo Diarq's publishing house GYA published the book Harmony, Serenity, Balance: Spectacular Spas of Mexico.
Andrew Gibson
Global Vice President, Well-Being, Luxury Brands, Accor Hotel Group, United Arab Emirates
Andrew Gibson brings over 30 years of hospitality and spa experience as vice president of Well-Being for Luxury Brands for Accor Hotels. He is responsible for the development and execution of the well-being strategy for Accor Hotel's Luxury portfolio, including the definition and implementation of wellness standards globally. He has worked in establishing the reputations for Six Senses, Mandarin Oriental, Raffles and Fairmont.
Susan Harmsworth
Founder & Chairman, ESPA International, United Kingdom
Sue Harmsworth has over 40 years of spa industry experience, with a portfolio of over 500 spas in 60 countries, including ESPA's wellness flagship in London, ESPA Life. The ESPA brand is renowned for its extensive natural product range, its innovative and effective treatments, its unsurpassed post-graduate therapist training, and its spa design and management division. She is a GWS advisory board member.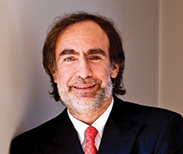 Omer K. Isvan
President, Servotel Corporation, Turkey
Omer K. Isvan is president of Servotel Corporation, which is widely recognized among the leading advisers in the investment and development of hotels, resorts and integrated mixed-use developments worldwide. Omer's experience spans 43-plus countries and numerous projects, and he has advised investors in every step of development, from greenfield stage to asset management. He is a frequent keynote speaker on hospitality development at conferences and leading universities.
Mia Kyricos
President and Founder, Kyricos & Associates LLC, United States
Mia Kyricos is president and founder of Kyricos & Associates LLC, a boutique advisory firm providing strategic guidance to wellness, hospitality, tourism and lifestyle companies on a global scale with a specialty in brand strategy.  With over 20 years of experience, Mia has helped to develop, operate, and market wellness-related brands and facilities across 100+ countries, and has worked for industry pioneers including Spafinder Wellness, Inc., Canyon Ranch Health Resorts, Exhale, EXOS and Starwood Hotels & Resorts Worldwide.  She also regularly advises owners on the development of wellness communities, is a Global Wellness Summit Advisory Board Member, an Advisory Board Member for the University of California Irvine, and the Brand Architect of the Global Wellness Institute.

Dr. Franz Linser
CEO, Linser Hospitality GmbH, Austria
With more than twenty years of experience in the luxury wellness industry, Franz today is a sought-after expert, strategist and mastermind developing innovative state-of-the-art health and wellness projects. He is Founder & CEO of Linser Hospitality, an internationally renowned consulting firm based in Austria. Franz speaks frequently at spa and wellness congresses worldwide, his passion and innovative visions are widely appreciated in the industry.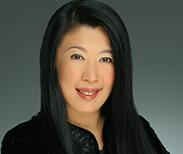 Yoriko Soma
President & CEO, Conceptasia Inc, Japan
Yoriko Soma began her career at the Boston Consulting Group, Hong Kong, focusing on the luxury consumer market. This led to consulting in the spa and hospitality sector, and Yoriko participated in multiple resort, destination and day spa projects in Asia. Believing in the coming expansion of the health and wellness market in Japan, Yoriko has also launched a fund for investments in the spa and wellness sector.
Professor Mary Tabacchi, PhD, RD
Professor Emerita, Cornell University School of Hotel Administration, United States

Professor Mary Tabacchi, PhD, RD, has been active in the spa industry since the early 1980s, when Alex and Deborah Szekely persuaded her to work with the Golden Door and Rancho La Puerta. She created a strong prototype for spa research at the request of the International Spa Association in the early 1990s, the Destination Spa Group, and the Leading Spas of Canada in 2000-2004. Dr. Tabacchi has been teaching spa management and development at Cornell University's Hospitality Management program since 1985.
View Alumni Advisory Board Members
Save