Media Contact: Beth McGroarty
[email protected] • +1.213.300.0107
Emerging Wellness Entrepreneurs Compete for $10,000 at 2019 Global Wellness Summit
Winner of this year's Shark Tank of Wellness competition makes an impact with solution designed for the wellness kitchen of the future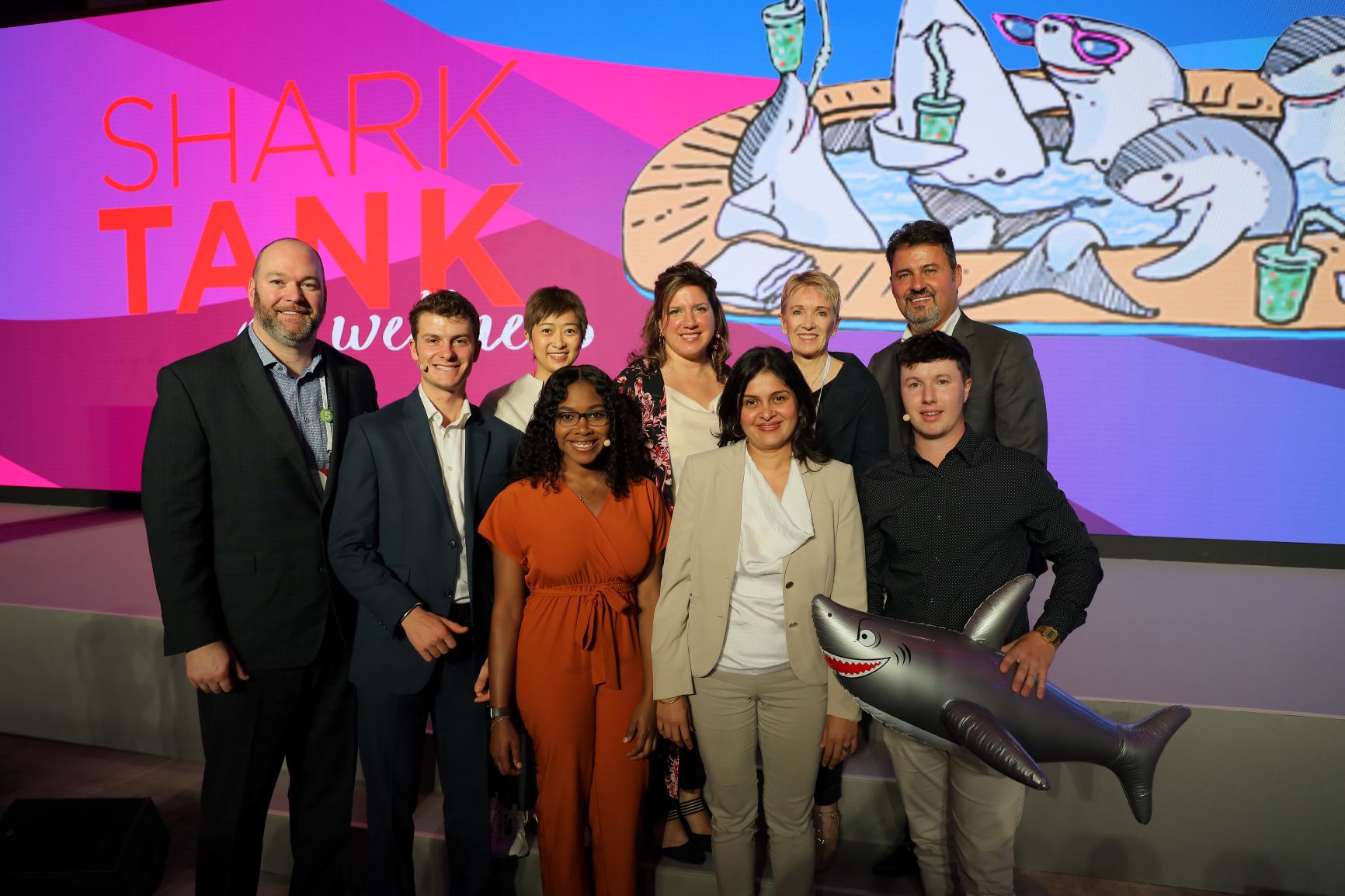 The Global Wellness Summit (GWS), the foremost gathering of international leaders in the $4.5 trillion global wellness economy, celebrated the winners of the GWS Shark Tank of Wellness student competition at its 13th annual conference, which was held at Grand Hyatt Singapore from October 15-17.
Each year, the Shark Tank of Wellness competition challenges university students around the world to create bold and viable new concepts in wellness (from technology to architecture to hospitality). After a blind review of 191 submissions from students around the globe, the Summit's "Wellness Sharks" chose the submissions of three finalists, all hailing from Savannah College of Art & Design, under the guidance of Professor Gauri Misra-Deshpande.
The finalists and the professor were flown to Singapore to present their concepts in front of a panel of real-world wellness experts and delegates to compete for $10,000 in prize money.
First prize ($5,000) went to Jazmin Darling for her WEL organic organizers, which are designed to increase the longevity of fresh produce while stimulating healthy eating habits through visualization. The WEL's sleek design is perfect for Wellness Kitchens of the future and will fit an average-size kitchen counter to display, store and cool fruits and vegetables. Not only will it extend the longevity of produce, it's also customizable and sustainable.
First runner-up ($3,000) was Matthew Payne for the RU Wellness Straw. This reusable straw comes with biodegradable flavor capsules enhanced with flavors that encourage users to stay hydrated by drinking eight glasses of water each day.
Second runner-up ($2,000) was Simon Lewis for Enfuze Home Goods, a product that infuses the stress-relieving benefits of cannabidiol (CBD) into the home and clothing through an additive that is used while washing laundry, a calming linen spray, and a set of wool dryer balls.
About the Global Wellness Summit: The Global Wellness Summit is an invitation-only international gathering that brings together leaders and visionaries to positively shape the future of the $4.5 trillion global wellness economy. Held in a different location each year, Summits have taken place in the US, Switzerland, Turkey, Bali, India, Morocco, Mexico, Austria and Singapore.