Tova Wald, travel advisor for 2022 Global Wellness Summit, named the Travel + Leisure Top Travel Advisor in Israel
Tova Wald, premiere name in luxury travel and travel advisor for 2022 Global Wellness Summit (GWS) delegates, was named the Travel + Leisure Top Travel Advisor specializing in Israel, Jordan and Morocco. With over 30 years of premium hospitality experience, Wald has curated nine trips to Israel's must-visit destinations before and after the 2022 GWS. Organized exclusively for delegates, these pre-and post-Summit travel experiences are a signature aspect of the Summit experience. This Summit is truly the trip of a lifetime.
Trips include: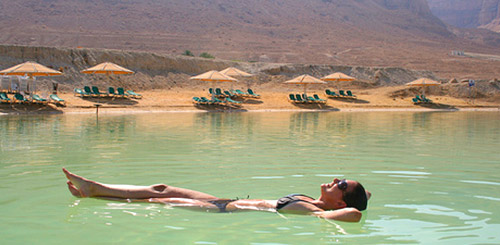 Day Trip to the Dead Sea & Masada
October 30 or November 4

Picture yourself floating in the Dead Sea, enjoying a "mud party," picnicking in the heart of the desert, and discovering the dramatic history of this famous region. You will travel through untamed desert panoramas and rocky hills to the stunning blue of the Dead Sea. Then on to nearby Masada, a rugged natural fortress of majestic beauty where Jewish patriots battled the Roman army. Your remarkable day ends with dinner at the Chakra Restaurant in Jerusalem.
Learn more & book
Bucket List Must: Day Trip to Jerusalem
October 30 or November 4

This is a unique opportunity to experience the wonders of Jerusalem, one of the most beautiful and magical cities in the world. In Jerusalem, you will visit the Old City and holy sites that Jews, Christians and Muslims have revered for centuries. Your itinerary also includes visits to the Garden of Gethsemane, at the foot of the Mount of Olives, a VIP tour of the Western Wall tunnels, Jerusalem's distinctive Middle Eastern market, and a foodie's delight: lunch at a Falafel- Hummus restaurant.
Learn more & book
Be a Tel-Avivien for a day
October 27, October 28, or November 4

Explore Tel Aviv like a local in this guided bicycle tour. You'll see Tel Aviv, the Jaffa Ports, Rothschild Boulevard, Neve Tzedek, Habima National Theatre, the beautiful seaside promenade and much more.  Plus, there will be an exclusive—and delicious—tour of the heartbeat of the city, the outdoor Carmel Market. After a visit to the Peres Center for Peace and Innovation, you'll end your magical day in Old Jaffa, visit the artist's colony and the port, and enjoy dinner at Manta Ray.
Learn more & book
Helicopter Highlights of Israel: Tel Aviv, Ramon Crater, Dead Sea, Jerusalem & Galilee Tel- Aviv
October 30 or November 4

Your day begins with a helicopter flight over the northern Negev to the Mitzpe Ramon crater, where you'll enjoy breakfast and traditional Bedouin hospitality. Next up: a hike or camel ride, breathtaking views of the Dead Sea and Jerusalem's old city, and a tour of a private archeologic dig. There is also a four-wheel drive to the Golan,  a visit to a local boutique winery, and and dinner overlooking the Sea of Galilee.
Learn more & book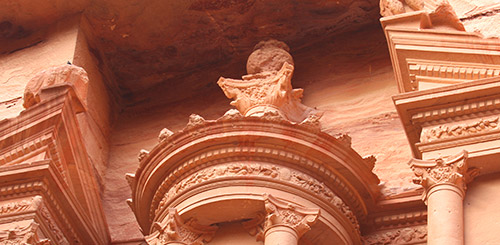 Exclusive Trip to Petra & Jordan
October 28-29 & November 4-5

There is a wealth of exceptional experiences packed into this two-day visit to Petra and Jordan, and we encourage you to read the full trip description. (Think a spiritual night tour of Jerusalem, an exploration of Jerash, spa-ing at the Dead Sea, a visit to the Wadi Dana bio spheric nature, a Bedouin feast, a full day in Petra, and a Jeep experience in Wadi Rum.) The list of memorable experiences goes on.
Learn more & book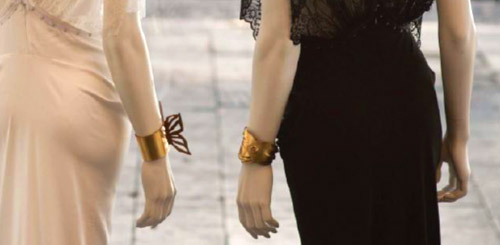 Tel Aviv Behind The Scenes of Young Fashion Brands
October 30 or November 4

Discover the creative energy of Tel Aviv on this customized insider style tour that takes you off the beaten track into the pulsating studios of emerging fashion designers. This is an unique  opportunity to learn the behind-the-scenes stories and faces behind top fashion brands.  And whether your personal style is classic or edgy, feminine or masculine, you will have exceptional encounters. Before the tour, Tova Wald will send you a questionnaire to gauge your fashion interests.
Learn more & book
Tel Aviv Urban Art & Graffiti Tour
October 30 or November 5

Tel Aviv's Florentine neighborhood is a magnet for street artists and Bohemian culture. During this unique tour, you will feast your eyes on stunning (and sometimes provocative) paintings, wall art and murals that fill the area. Street art also tells the story of Israel's rich cultural history and society. And you will learn about the different techniques famous artists used to create this visual tapestry, and see the art commissioned by local businesses.
Learn more & book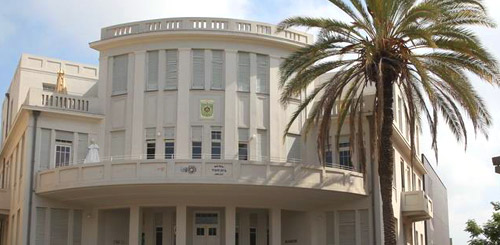 Tel Aviv's White City – Bauhaus Architecture Walking Tour
October 29 or November 4

This inspirational three-hour walking tour focuses on the evolution of Tel Aviv's "white city" architecture, along with the unique buildings that hosted key events in the modern history of the state of Israel. Central Tel Aviv has the world's largest collection of Bauhaus Architecture style buildings, one of the most influential influences in modern design and modernist architecture. Today, there are approximately 4,000 Bauhaus style buildings that were originally built in Tel Aviv in the 1930's and '40's.
Learn more & book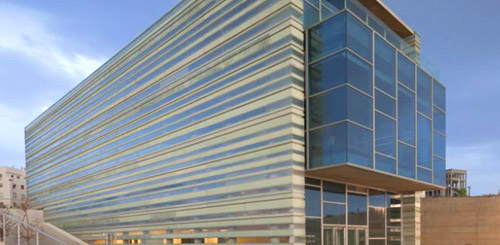 Tel Aviv Start Up Nation Tour
October 30 or November 4

Israel is a world leader in health and wellness innovation and technology, earning it the name "Start Up Nation." And Tel Aviv is becoming ground zero for health and wellness innovation, technology and investment. This insightful tour offers Summit delegates an exclusive opportunity to experience Tel Aviv's technology leadership, meet innovators and entrepreneurs, visit a successful start-up company, experience new interactive and virtual reality technologies, enjoy a pop-up lunch with food tech innovators and more.
Learn more & book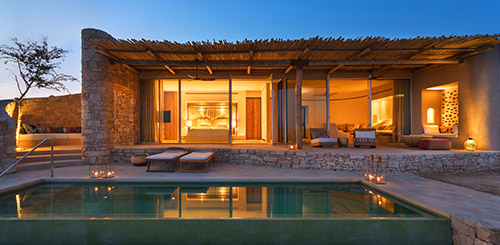 Six Senses Shaharut in the Ancient Negev Desert
Fascinating, enchanting and of biblical proportions, the Negev Desert is the epitome of desert landscapes and the location of the new Six Senses Shaharut. Integrated into a dramatic cliff, Six Senses Shaharut is at one with an almost-supernatural panorama, adding another dimension to the portfolio of Six Senses Hotels Resorts Spas. During your desert spa retreat, you'll enjoy the traditional therapies, signature treatments, personalized wellness programs and extraordinary experiences that make Six Senses famous.
Learn more | Email to book
If you have questions about these trips, please reach out to Tova Wald via email at [email protected] or by telephone at either +972 4 6291878 or +1 646 757 1311.
About Tova Wald

Tova Wald, travel advisor for 2022 Global Wellness Summit (GWS) delegates, was named the Travel + Leisure Top Travel Advisor specializing in Israel, Jordan and Morocco. For over 30 years, Tova Wald Boutique Travel & Events has provided once-in-a-lifetime travel experiences and unparalleled production and events that cater to the needs of the world's most discerning clientele. Tova Wald is considered the premiere name in luxury and bespoke travel, not just in Israel but around the world. She is known for listening to the interests, needs and goals of her clients and tailor fitting itineraries & events to meet and surpass their every desire. She wants her guests to process Israel not just through intellectual information but through the heart & spirit, and to walk away with everlasting memories of its unique magic. From the Negev to Jerusalem, the Golan Heights, Petra and Ramallah, Tova has the resources and connections to create an unforgettable experience. Whether you're seeking relaxation or adventure, culinary immersions or spiritual escapes, artistic explorations or multi-cultural outings, Tova has the team and the know-how to realize your vision.