Media Contact: Beth McGroarty
[email protected] • +1.213.300.0107
Iconic Italian Fashion Designer, Alberta Ferretti,
to Keynote 2018 Global Wellness Summit
The intersection of fashion and wellness will be hot topic during annual Summit taking place at Technogym Village in Cesena, Italy, October 6-8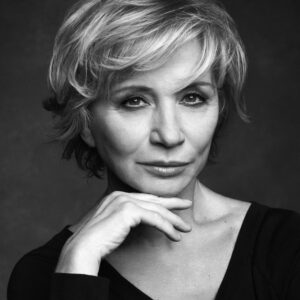 Miami, FL – August 7, 2018 – The Global Wellness Summit (GWS), the foremost gathering of international leaders in the $3.7 trillion global wellness economy, today announced that Alberta Ferretti will present a keynote exploring the impact wellness is having on the fashion industry during the 12th-annual GWS at Technogym Village, Cesena, Italy from October 6-8, 2018.
In addition to being one of Italy's most famed fashion designers with some of the most photographed designs on red carpets worldwide, Ferretti's creations, including ready-to-wear lines that merge high style with casual ease, are beloved around the world and treasured in Italy. In fact, Italy's largest airline, Alitalia, recently partnered with Ferretti to redesign their iconic uniforms.
Ferretti's business career may get less attention than her designs, but is no less highly acclaimed. Together with her brother, Massimo Ferretti, she co-founded Aeffe, a publicly-traded fashion manufacturing and distribution company, in 1980. Today, Aeffe, which produces and distributes garments not only for Alberta Ferretti but also for Moschino, Philosophy di Lorenzo Serafini, Cédric Charlier and Pollini among others, continues to outperform competitors and recently reported a 15% increase in revenues for the first half of 2018.
"Alberta Ferretti is a living icon who has had an incredible impact on Italy's fashion landscape, not only for the feminine-infused elegance and glamour of her designs, but also for a uniquely forward-thinking business acumen that has helped make Italian styling and design much more accessible to a global audience," said Susie Ellis, GWS chairman and CEO. "We are absolutely thrilled to add Mrs. Ferretti to a robust agenda in which Italian innovation, design and style will feature prominently."
The conference agenda, based on the theme "Shaping the Business of Wellness," will also include keynotes from other Italian business and design luminaries, including award-winning Italian architects Antonio Citterio and Matteo Thun; founder of Technogym Nerio Alessandri; and Andrea Illy, chairman of coffee powerhouse illycaffè.
"Whether walking the red carpet or traveling the world, everyone should be made to feel beautiful, elegant and stylish while still being comfortable enough to live and dream. To me, that's the ultimate expression of wellness," said Alberta Ferretti.
"I'm thrilled that my friend Alberta Ferretti, one of the most iconic Italian fashion designers, will join us during the Global Wellness Summit to share her insights on style and creativity," said Nerio Alessandri, Founder and CEO of Technogym. "Along with exercise, fashion, design and good nutrition make up the fundamental elements of our wellness vision—which means feeling good both physically and emotionally."
The invitation-only 12th-annual Summit will take place October 6-8 at Technogym Village and is expected to attract well over 600 delegates. The conference theme "Shaping the Business of Wellness" will focus on the ten sectors that make up today's multi-trillion wellness economy: beauty, healthy eating, wellness tourism, fitness/mind-body, preventive/personalized medicine, complementary/alternative medicine, wellness lifestyle real estate, the spa industry, the thermal/mineral springs market and workplace wellness.
The Global Wellness Summit is the world's leading conference on the business of wellness and always a sold-out event. To apply to attend, click here.
About the Global Wellness Summit: The Global Wellness Summit is an invitation-only international gathering that brings together leaders and visionaries to positively shape the future of the $3.7 trillion global wellness economy. Held in a different location each year, Summits have taken place in the U.S., Switzerland, Turkey, Bali, India, Morocco, Mexico and Austria. The 12th-annual Summit will be held at Technogym Village, Cesena, Italy from October 6-8, 2018.