Media Contact: Beth McGroarty
[email protected] • +1.213.300.0107
---
Global Wellness Summit  |  Global Wellness Institute   |  Press Image Gallery  |  Press Release Archive 
---
Blue Zones Discoverer Dan Buettner to Keynote at the 2022 Global Wellness Summit
For nearly two decades, Buettner has been unriddling the secrets of those hotspots around the world where people live the longest, happiest lives. He will share his surprising new research on the profound impact diet has on longevity at the conference where longevity science will be a hot topic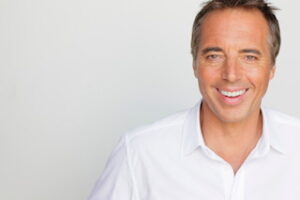 Miami, FL – September 8, 2022 – The Global Wellness Summit (GWS), the most prestigious conference on the $4.4 trillion business of wellness, today announced that Dan Buettner, who famously identified the Blue Zones–those five places around the world where people live significantly better, longer lives–will keynote at the conference being held in Tel Aviv, Israel from October 31 to November 3. Buettner is an explorer, a National Geographic Fellow, an award-winning journalist and producer, and the author of four runaway bestsellers. His new book, Blue Zones American Kitchen, which uncovers the traditional roots of plant-forward cuisine in the US, will be released in December. A four-part documentary series on lessons from the Blue Zones will premiere in early 2023.
Since 2004, Buettner has been researching Blue Zone communities (in Sardinia, Italy; Okinawa, Japan; Nicoya, Costa Rica; Ikaria, Greece; and Loma Linda, California) to understand what keeps people thriving and healthy to age 100. His discovery: their longevity has nothing to do with self-discipline, or complex health and fitness regimes. Instead, it's these communities' holistic ecosystems that make the healthy choice the easy one: Residents are naturally "nudged" toward daily movement, a plant-based diet, strong social connections, and a sense of purpose.
New research on longevity diets: At the Summit, he will present his latest research on what the world's longest-lived people eat and the eye-opening impact that diet has on longevity. He will share surprising insights from his new Blue Zones American Kitchen, which uncovers the regions and cultures that have shaped America's healthiest food landscapes. These include some of the most under-recognized plant-forward communities, from Hmong elders in Minnesota to Quakers in New England. Buettner will explore how a restoration of these specific, traditional healthy eating subcultures around the world could save us trillions of dollars a year in healthcare costs.
"Dan wowed delegates at the 2018 Summit and we're thrilled to have him share his latest research this year. His work on how total environment and culture are the lynchpins of longevity is increasingly changing the way the world thinks about health, wellness, prevention and aging. And it's also having a growing impact on public policy, wellness community design, and longevity science, all big topics at this year's conference," said Susie Ellis, GWS chair and CEO.
"The overwhelming finding from my years of research is that the path to a long and happy life is not about changing your habits, it's about changing your surroundings. Leaders in public policy, architecture and design, wellness real estate, and hospitality that will gather at the conference now have the greatest opportunity to architect communities and environments so that people's daily decisions are naturally the healthy ones," said Buettner. "I'm so happy to return to the Summit. I've given thousands of speeches in the last decade and I rarely return to a conference, but I had more fun at the GWS in Italy than I've had at any conference ever."
Longevity Science–A Key Summit Topic: The longevity science market is forecast to reach $600 billion by 2025, and new approaches that can bring unprecedented increases to the quality and length of human lifespans ("healthspans") have become one of the buzzed-about topics in wellness and medicine. It will be a key focus at this year's GWS, where Buettner will join medical experts such as Shai Efrati, MD, of Tel Aviv University, who is pioneering medical hyperbaric oxygen treatments shown to reverse the biology of aging, and Tzipora Strauss, MD, who is co-leading a new longevity medicine research center at Israel's Sheba University.
More about Buettner:
Buettner's books, The Blue Zones: Lessons for Living Longer from the People Who've Lived the Longest, Thrive: Finding Happiness the Blue Zones Way, The Blue Zones of Happiness, and The Blue Zones Solution: Eating and Living Like the World's Healthiest People, were all global bestsellers. He regularly appears on major news programs, including the Today Show, NBC Nightly News and the BBC, and has keynoted at some of the most important global conferences, including the World Economic Forum and Bill Clinton's Health Matters Initiative. He also holds three Guinness World Records in distance cycling.
Registration for the 2022 Summit is open.
About the Global Wellness Summit —The Global Wellness Summit is the premier organization that brings together leaders and visionaries to positively shape the future of the $4.4 trillion global wellness economy. Its future-focused conference is held at a different global location each year and has traveled to the United States, Switzerland, Turkey, Bali, India, Morocco, Mexico, Austria, Italy and Singapore. GWS also hosts other virtual and in-person gatherings, including Wellness Master Classes, Wellness Sector Spotlights, Investor "Reverse Pitch" events and Global Wellness Symposiums. The organization's annual Global Wellness Trends Report offers expert-based predictions on the future of wellness. The 2022 Summit will be held in Tel Aviv, Israel from October 31 to November 3.