Media Contact: Beth McGroarty
[email protected] • +1.213.300.0107
Experts to Explore Role of Wellness in Reshaping World's Failing Healthcare Systems
Dr. Mark Britnell, author of "In Search of the Perfect Health Care System," to join discussions after keynote address during the 2018 Global Wellness Summit in Italy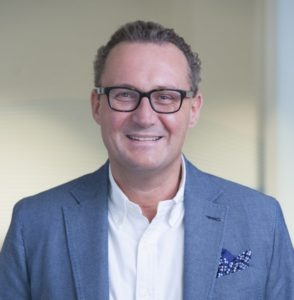 Miami, FL – July 23, 2018 – The Global Wellness Summit (GWS), the foremost gathering of international leaders in the $3.7 trillion global wellness economy, today announced this year's conference will prominently feature discussion and debate about the state of healthcare around the globe and how wellness and prevention could contribute most successfully. Delegates will gain a deeper understanding of the challenges and obstacles in changing and reforming struggling healthcare systems. Dr. Mark Britnell, Global Healthcare Practice Chairman and a Senior Partner at KPMG International, will present a keynote entitled "In Search of the Perfect Health Care System," which will lead to further discussions during the conference in Cesena, Italy (October 6-8, 2018).
As one of the foremost global experts, Britnell has unparalleled credentials and experience when it comes to understanding what is working—and what isn't —in our fast-changing and challenging world.
"Mark's insight into the healthcare landscape is unequaled—he has spent considerable time working within the healthcare industries of 75 different countries, gaining first-hand experience that shapes his unique perspective," said Susie Ellis, GWS chairman and CEO. "Though Mark readily admits that there is no 'perfect' system, he intimately understands the challenges that face every clinician, executive and patient. His vision of better public health services closely aligns with the fundamental principles of wellness—and its keen focus on prevention."
Britnell's book, "In Search of the Perfect Health Care System," looks at 25 healthcare systems around the globe—including the political, social and economic context of each country, as well as its healthcare policies and practices. His book, which has sold in over 30 countries, was recognized as the best health book by the Chinese Medical Doctors Association in 2017 and received a similar honor from the British Medical Association in 2016.
"Prevention is one of the greatest healthcare challenges we face—and is an area where the marriage between healthcare and wellness really shines," said Britnell. "I believe we need to come together to transform healthcare as we know it, recreating a system that can sustain many generations. I look forward to exploring what this collaboration will look like and how the medical and wellness industries can come together to better serve the world."
At last year's Summit, the Global Wellness Institute (GWI), the non-profit research and educational resource, announced its Wellness Moonshot: A World Free of Preventable Disease—a call-to-action to unite health and wellness industries in a common commitment to this pressing issue. Britnell's participation in the Summit comes at the behest of the GWI and Dr. Richard Carmona, 17th Surgeon General of the United States and current Chief of Health Innovation for Canyon Ranch, who has taken a leadership role in bringing stakeholders from both the private and public sectors to coordinate, collaborate and commit to the Wellness Moonshot.
According to the World Health Organization preventable non-communicable diseases, including cancer, cardiovascular disease, chronic respiratory disease, diabetes and mental health disorders, are responsible for 36 million deaths each year and are the biggest cause of death worldwide. And the global cost of largely preventable chronic disease could reach $47 trillion by 2030, according to the World Economic Forum.
Britnell has dedicated his entire professional life to healthcare, having spent 20 years working within the UK's National Health System (NHS); he was on the NHS Management Board before moving to KPMG. He is also a member of the Global Agenda Council on the Future of the Health Sector for the World Economic Forum. Britnell also has unique experience as a patient himself, having survived prostate cancer at the age of 42 and all royalties from the sale of his book are donated to Prostate Cancer UK, where he also serves as a board member.
The Global Wellness Summit is the world's leading conference on the business of wellness and always a sold-out event. To apply to attend, click here.
About the Global Wellness Summit: The Global Wellness Summit is an invitation-only international gathering that brings together leaders and visionaries to positively shape the future of the $3.7 trillion global wellness economy. Held in a different location each year, Summits have taken place in the U.S., Switzerland, Turkey, Bali, India, Morocco, Mexico and Austria. The 12th-annual Summit will be held at Technogym Village, Cesena, Italy from October 6-8, 2018.