Media Contact: Beth McGroarty
[email protected] • +1.213.300.0107
---
Global Wellness Summit  |  Global Wellness Institute   |  Press Image Gallery  |  Press Release Archive 
---
GWS Board Member Franz Linser to Speak at FIBO on Inextricable Link Between the Fitness and Wellness Markets
Linser will also use the opportunity to introduce the first of GWI's new Wellness Policy Toolkits on physical activity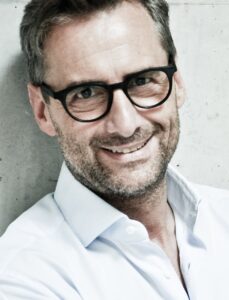 Miami, FL – April 5, 2023 – The Global Wellness Summit (GWS) is pleased to announce that board member Franz Linser, PhD, will be speaking at FIBO in Cologne, Germany on April 14 on new directions in—and growing connections between—the fitness and wellness markets. The same day, the Global Wellness Institute (GWI), the non-profit research arm of the Summit, will be announcing the first in a series of Wellness Policy Toolkits on physical activity. This is part of its groundbreaking, recent Wellness Policy Reports, the first to define wellness policy and articulate why it is so direly needed, and to provide a set of strategies for implementing wellness policies across the key domains of wellness.
Linser is a leading expert in the wellness industry. He studied sports science, was a celebrated Olympic ski coach in his native Austria, and now consults with companies developing innovative, state-of-the-art health and wellness projects through Linser Hospitality. His FIBO presentation will explore how the fitness and wellness markets are inextricably and increasingly linked, and will illustrate creative ways that these two sectors can work together in the future.
"The fitness and wellness markets are both driven by the same core desires of their respective clientele: the quest for personal development, improvement, and lifestyle change," said Linser. "I am looking forward to speaking at FIBO and discussing how these two markets can work together to create a more holistic approach to health and wellness."
"It's fitting that our Wellness Policy Toolkit: Physical Activity is being released at FIBO, an international event with the tagline 'for a strong and healthy society,'" said GWI Senior Research Fellow, Ophelia Yeung. "Twenty-eight percent of the world's adult population is physically inactive; physical inactivity is the fourth leading cause of death; and 80% of teens don't get enough exercise. This is a huge and rising threat to humanity and to world economies, and our new 50-page toolkit outlines different, tangible types of policy actions that can support all people in getting enough physical activity."
The GWI's new Wellness Policy Series was born out of a profound reality and problem: the private wellness market and consumer action alone cannot bring wellness to all and address our global skyrocketing health crises. Public policy is essential to fill the gaps. The series includes seven wellness policy toolkits (from healthy eating to wellness in the built environment) that will address the "why and how" of wellness policy. It is designed to help governments, businesses, communities and nonprofits take specific actions to tackle crucial gaps, and will include best practices and specific policy recommendations.
FIBO is the world's leading international trade show for fitness, wellness and health. It is held annually in Germany and attracts more than 150,000 visitors from over 100 countries.
About the Global Wellness Summit: The Global Wellness Summit is an organization that brings together leaders and visionaries to positively shape the future of the $4.4 trillion global wellness economy. In addition to an annual conference, held at a different location around the globe, GWS also hosts regular virtual gatherings, including Wellness Master Classes and collaborative Wellness Sector Spotlights. Each year, it holds an in-person Wellness Real Estate & Communities Symposium. The organization's annual Global Wellness Trends Report offers expert-based predictions on the future of wellness that are oft-quoted in the media. The 17th annual GWS will be held in Qatar from November 6-9, 2023.
About the Global Wellness Institute: The Global Wellness Institute (GWI), a nonprofit 501(c)(3), is considered the leading global research and educational resource for the global wellness industry and is known for introducing major industry initiatives and regional events that bring together leaders to chart the future. GWI positively impacts global health and wellness by educating public institutions, businesses and individuals on how they can work to prevent disease, reduce stress and enhance the overall quality of life. Its mission is to empower wellness worldwide.