Media Contact: Beth McGroarty
[email protected] • +1.213.300.0107
Neil Jacobs, CEO of Six Senses, Guest Hosts Global Wellness Master Class on "The Future of Global Hospitality – What Is Really Going to Matter"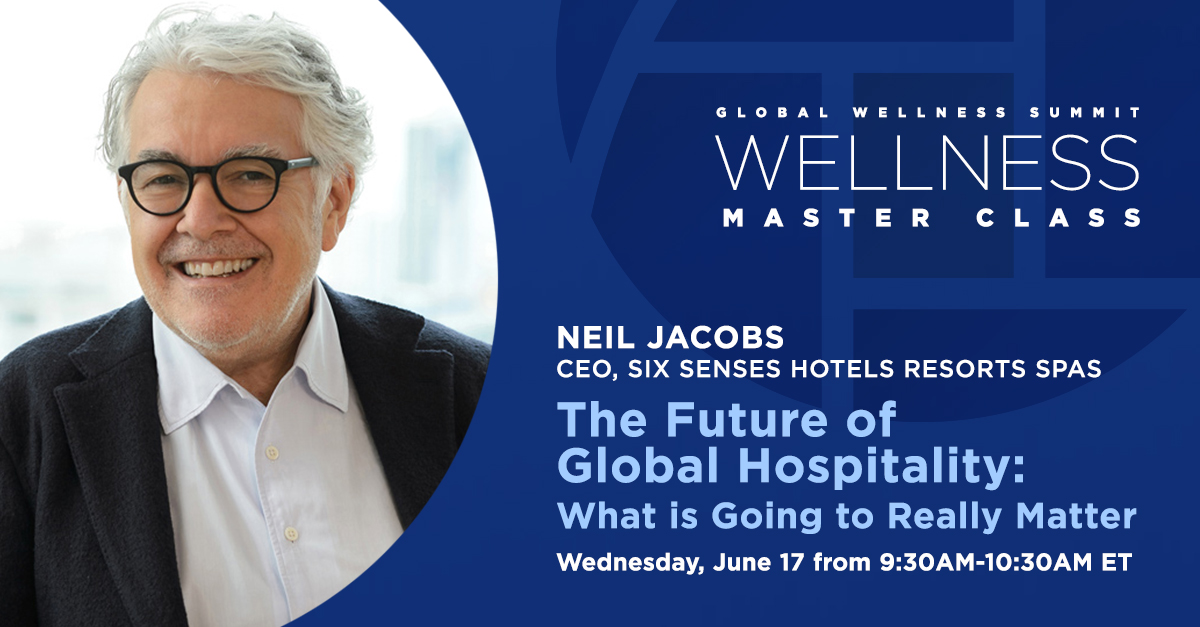 Miami, FL – June 17, 2020 – Global Wellness Summit (GWS), the foremost gathering of international leaders in the $4.5 trillion global wellness economy, today announced that visionary wellness and hospitality leader Neil Jacobs, CEO of Six Senses, will host a Master Class on "The Future of Global Hospitality-What is Going to Really Matter".
Jacobs' experience, knowledge and passion for understanding what lies ahead for the wellness industry—and his predictions for what changes in the industry will really matter long term made will inform the this Wellness Master Class, Neil explains how a renewed commitment to constant innovation, initiatives and meaningful programming can change the spa and hospitality industry for the better—and why it is essential to provide benefits to local communities and operate in harmony with the natural world.
To listen to the recorded Wellness Master Class, click here.
The high level GWS Wellness Master Class forums were created by the Summit to help industry leaders plan for the changes and opportunities caused by the Coronavirus. The classes also include practical solutions and insights on what lies ahead.
Previous Wellness Master Class sessions include: "Creativity in the Time of a Global Crisis," with Anna Bjurstam; "Faith in the Time of a Global Crisis," with Martin Palmer; "Leading Consciously in Times of Stress," with Danny Friedland, MD; and "Managing Cash Flow during the Coronavirus Crisis," with Victor Brick. Videos of all sessions are available here.