Media Contact: Beth McGroarty
[email protected] • +1.213.300.0107
Global Wellness Summit Appoints Cathy Feliciano-Chon to Advisory Board
Founder and managing director of CatchOn & Company Ltd. brings deep marketing experience and keen insights on the Asian wellness and hospitality markets to the leading conference on the business of wellness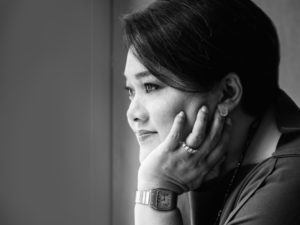 Miami, FL – June 7, 2017 – The Global Wellness Summit (GWS), the foremost gathering of leaders in the $3.7 trillion global wellness economy, today announced that Cathy Feliciano-Chon has joined its Advisory Board. Feliciano-Chon, founder and managing director of CatchOn & Company Ltd., brings nearly 30 years of experience in brand development and communications to the Summit, which attracts decision-makers from around the world to exchange ideas, debate and strategize about the future of wellness.
Born in the Philippines and raised in Los Angeles, Feliciano-Chon returned to Asia in 1997 and founded CatchOn, a strategic marketing communications consultancy with offices in Hong Kong and Shanghai. Under her direction, CatchOn developed significant industry resources and trend studies, including the China Spa Consumer Study; the annual Future of Food report; 10+10 Made In China; and Raise The Red Lantern or Fly The White Flag: Understanding and Embracing Chinese Travellers. She has delivered keynote speeches at the Global Wellness Summit in New York and Interlaken, Switzerland, and was named one of the "100 Most Influential Filipina Women in the World" by the Global FWN 100.
"Cathy is known for her strategic thinking and creativity, and, most importantly, achieving outstanding results for her high-profile clients," said Susie Ellis, chairman and CEO of the Global Wellness Summit. "Her keen insights on the Asian consumer and emerging trends have a big impact on the travel and hospitality industries, and we're thrilled that she will share her expertise and vision as a member of the GWS Board."
Feliciano-Chon is widely published and frequently quoted in publications such as the Asia edition of TIME, the Wall Street Journal and the South China Morning Post. She is a popular speaker at industry events and serves as a judge for several hospitality, tourism and wellness awards. Prior to founding CatchOn, she held senior management roles in marketing, product development and global communications for a number of fragrance, cosmetics and luxury brands.
"I am honored to join the Board of the Global Wellness Summit and to contribute to its mission of facilitating growth and encouraging innovation in the wellness industry," said Feliciano-Chon. "The Summit has played a major role in driving 12 years of growth in the wellness industry, and I look forward to working with Board members to continue its leadership role."
Feliciano-Chon also supports a number of causes and is a strong supporter of International Care Ministries, a Hong Kong-based charity that works to alleviate poverty in the Philippines.
The 2018 Summit will take place October 6-8 at Technogym Village in Cesena, Italy.  It is the world's largest conference on the business of wellness and always a sold-out event. To apply to attend, click here.
About the Global Wellness Summit: The Global Wellness Summit (GWS) is an invitation-only international gathering that brings together leaders and visionaries to positively shape the future of the $3.7 trillion global wellness economy. Held in a different location each year, Summits have taken place in the U.S., Switzerland, Turkey, Bali, India, Morocco, Mexico and Austria. The 12th-annual Summit will be held at Technogym Village, Cesena, Italy from October 6-8, 2018.