Media Contact: Beth McGroarty
[email protected] • +1.213.300.0107
Wellness Pioneer Anna Bjurstam to Lead GWS Wellness Master Class on "Creativity in the Time of a Global Crisis"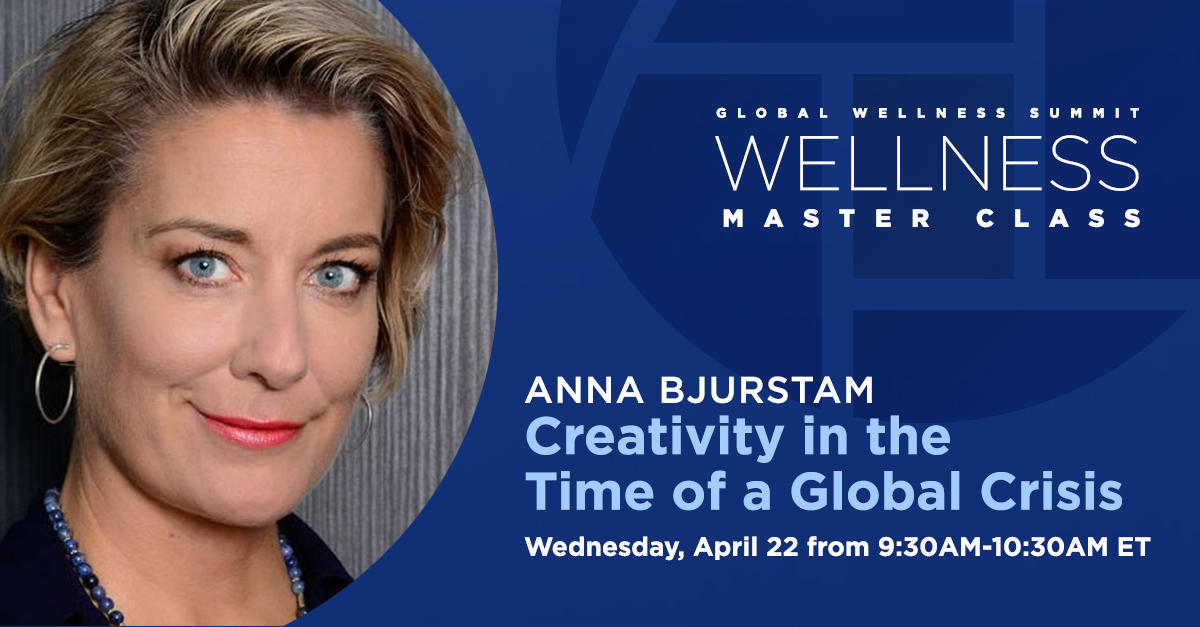 Miami, FL – April 21, 2020 – The Global Wellness Summit (GWS), the foremost gathering of international leaders in the $4.5 trillion global wellness economy, today announced that Anna Bjurstam, wellness pioneer and a founding board member of the GWS, will headline this week's Wellness Master Class on "Creativity in the Time of a Global Crisis." This is the fourth Wellness Master Class presented by the Summit.
The Wellness Master Class is an opportunity to learn in-depth information and background on important topics facing the industry. Sessions are open to past Global Wellness Summit Delegates and current Global Wellness Institute Ambassadors; these attendees can also ask questions during the Q&A segment. Videos of all sessions are available here.
The Wellness Master Class on creativity will take place at 9:30 a.m.—10:30 a.m. ET, Wednesday, April 22.
The GWS Wellness Master Class is part of a series of high-level virtual forums designed to help industry leaders plan for the challenges and opportunities caused by the Coronavirus and learn practical solutions on how to manage effectively. During the discussion, Anna will explore how creativity inspires new ideas that will help the wellness industry flourish during and after the COVID-19 pandemic.
Previous Wellness Master Class sessions include: "Faith in the Time of a Global Crisis," with Martin Palmer; "Leading Consciously in Times of Stress," with Danny Friedland, MD; and "Managing Cash Flow During the Coronavirus Crisis," with Victor Brick.