Media Contact: Beth McGroarty
[email protected] • +1.213.300.0107
World-Renowned Architect Bill Bensley to Challenge Everything We Think About Hospitality Design in Global Wellness Summit Keynote
Lifelong environmentalist and famed architect/landscape designer believes the hospitality industry—and conscientious travelers—must lead sustainability efforts and conservation of the world's wild places are key to our mental health.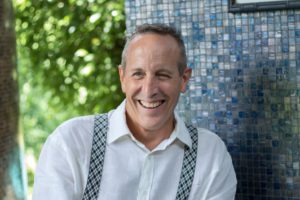 Miami, FL – July 9, 2019 – The Global Wellness Summit (GWS), the foremost gathering of international leaders in the $4.5 trillion global wellness economy, today announced that Bill Bensley, the maverick landscape-designer-turned-architect will keynote on hospitality design and sustainability at the 13th annual Summit, October 15–17 in Hong Kong.
Bensley's keynote will challenge delegates to rethink how hotels and resorts are designed and built by addressing questions he believes the conscientious traveler of the future will be asking: Does the hotel respect its environment? Does it respect the people who engage with it? Does the hotel add in any way to the community?
"If we ask these questions regularly, hoteliers and developers will be forced to answer. Our fragile environments walk a tightrope to a healthy future—let's ask those questions now before it's too late," says Bensley. "Conservation of the world's wild places matter—and I firmly believe 'rewilding' is key to our mental health."
"I've known Bill since we worked together on Four Seasons Chiang Mai, Koh Samui, and the extraordinary Tented Camp in Chiang Rai," said Neil Jacobs, current CEO of Six Senses Hotels Resorts Spas and former head of Asia-Pacific operations for Four Seasons. "Not only does he have extraordinary creativity and vision, he's also a great friend who throws some of the most legendary parties in Bangkok! We're beginning to work together on something very special in Indonesia, which will be unique and joyful. However, it's Bill's heart that touches me the most, his love and mentoring of colleagues and commitment to the Cambodian foundation he created. I'm proud to be in his space."
Bensley is famous for unique projects in countless countries, including the award-winning Four Seasons Tented Camp in the Golden Triangle (Thailand) where guests check-in by river canoe and then bunk in the jungle, waking to the sights and sounds of elephants feeding nearby. In addition, he recently launched a luxury boutique hotel group, which includes Shinta Mani Wild, a luxe-tent jungle escape perched high above a waterfall in Cambodia's South Cardamom Forest, which brings modern conservation to sustainable tourism.
Nancy Davis, chief creative officer and executive director of the Global Wellness Summit, said Bensley's commitment to, and passion for, the environment and sustainability in hospitality design is unparalleled, and his megaphone is large. In a recent article penned for the Robb Report, Bensley wrote about his frustration with developers who are only concerned with short-term rewards: "I work with developers who, for the most part, have a very shortsighted vision of the future…If a hotel can recoup its cost and pay its debt in seven years, then the rest is cream, and everyone is happy. The islands will take longer than that to sink, so why bother ourselves with the stress? But those rows and rows of overwater bungalows are actually creating the slums of the future. Remember Waterworld?"
GWS's Davis added: "I understand Bill is known for his unpredictable, memorable presentations, so we are very keen to lend him the stage in Hong Kong to see what unfolds!"
Bensley's prolific career shows no signs of slowing down. His firm, Bensley Architecture, Interior Design and Landscape, has worked on over 200 projects in 40 countries, including Oberoi Rajvilas, Jaipur; MAIA Seychelles; Four Seasons Langkawi; Dorado Beach, a Ritz-Carlton Reserve; Four Seasons Tented Camp; and, of course, Bensley's own Shinta Mani resorts.
With a 2019 theme of "Shaping the Business of Wellness," the 13th annual Summit, taking place at the Grand Hyatt Hong Kong from October 15–17, 2019, will be packed with speakers on emerging business and wellness trends.
The Global Wellness Summit is always a sold-out event—apply to attend here.
About the Global Wellness Summit: The Global Wellness Summit is an invitation-only international gathering that brings together industry leaders and visionaries to shape the business of wellness and the future of the $4.5 trillion global wellness economy. The gathering is held annually in different locations across the globe and has taken place in the US, Switzerland, Turkey, Bali, India, Morocco, Mexico, Austria and Italy. The 13th annual Summit will be held at the Grand Hyatt Hong Kong from October 15–17, 2019.