Trend Exploration: Extreme Wellness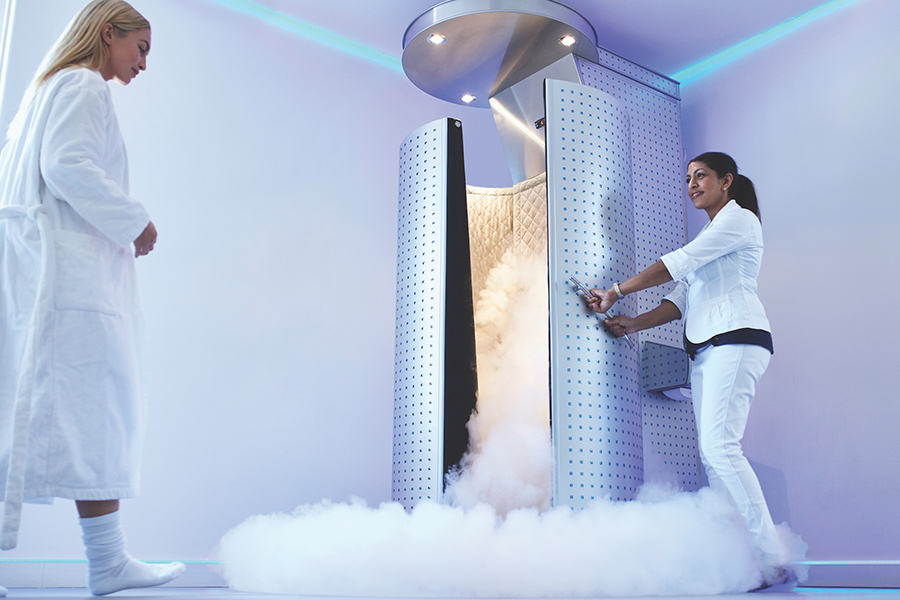 The Joy of Surfing in Ice Cold Water
There's no argument that, despite the pain, exposing our bodies to extreme cold can make us feel completely alive. A great example of this phenomenon is from this TED Talk on extreme sports by Chris Burkard. Burkard quotes the social psychologist, Brock Bastian, who said: "Pain is a kind of shortcut to mindfulness: It makes us suddenly aware of everything in the environment. It brutally draws us into a virtual sensory awareness of the world, much like meditation." Hear more.
How Cryotherapy Is Taking Over NYC
Infrared saunas and cryotherapy are big global trends. One example: In NYC, they're proliferating like nail salons…Read More.
Hot Sauna + Cold Plunge Spa & Hotel to Open in Sweden Near Arctic Circle
A one-of-a-kind arctic experience is soon to be had at a new floating hotel and spa (The Arctic Bath Hotel and Spa) scheduled to open fall 2018 near the Arctic Circle in Northern Sweden. Very hot, very cold—and very cool. Read More.
A Good Habit for Serial Entrepreneurs, and Everyone Else, to Become Our Best Selves
2018 Global Wellness Summit speaker and serial entrepreneur, Neil Grimmer talks with Forbes on how health and business can work hand-in-hand. Read More.


This is an excerpt from the TRENDIUM, a bi-weekly communication exploring the wellness trends identified in the 2018 Global Wellness Trends Report.
Subscribe to the TRENDIUM. | View TRENDIUM Full Issue.