The Global Wellness Summit Podcast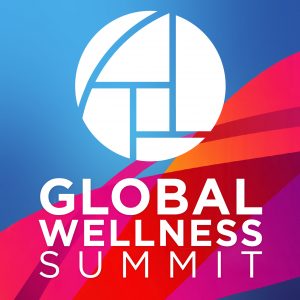 The Global Wellness Summit's podcast features in-depth and provocative interviews with wellness luminaries. The podcasts were recorded live at the 2019 Summit in Singapore and at the 2020 Wellness Trends press event in New York City. The series gives listeners the opportunity to meet the wellness thought leaders and pioneers who are shaping the $4.5 trillion global wellness economy.
Listen to the GWS podcast series on your favorite platform:
• Apple Podcasts
• Spotify
• Google Podcasts
The podcasts are produced by the Global Wellness Summit, in association with S'Well Public Relations and Crate Media, and are hosted by wellness communications expert Kim Marshall. Carillon Miami Wellness Resort is sponsoring the series.
---
Episodes
Episode 22: One Health, One Wellness: Creating Globally Sustainable Lifestyles that Will Help Us Avoid the Next Coronavirus—with Victor Koo from Tianren Culture
Victor Koo, co-founder of Tianren Culture, explains what the "One Health, One Wellness" mission is and how we can avoid future viral outbreaks like coronavirus if we can change our excessive lifestyles and go back to a state of global equilibrium.
Episode 21: Embracing The Asian Century Worldwide—with Cathy Chon & Yoriko Soma
Yoriko Soma, a Japanese spa consultant, and Cathy Chon, an American expat marketing expert who's spent the last 20 years in Hong Kong, help us answer that question in today's episode. And along the way, we'll find out how and why they put together such an eclectic and powerful range of speakers for this year's Summit.
Episode 20: Beauty Meets Wellness, Wellness Meets Inclusion—with Michael Bruggeman from Organic Male OM4 & haia
What role does beauty play in your sense of emotional well-being? How can the wellness industry help more people, inside and out, by nurturing inclusion? And what initiatives are being spearheaded by the Global Wellness Institute?