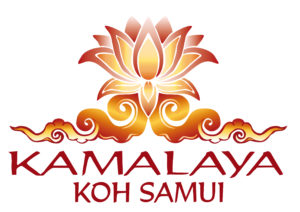 We invite you to join us at Kamalaya, a multi-award-winning Wellness Sanctuary and Holistic Spa set in an idyllic location on the tropical island of Koh Samui, Thailand.
Founded by John and Karina Stewart in 2005, Kamalaya offers a unique holistic wellness experience that integrates healing therapies from East and West, a breathtakingly beautiful natural environment, inspired healthy cuisine, holistic fitness practices and a wide range of results-driven wellness programs and small group retreats.
GWS delegates will experience a bespoke wellness program specially created for this year's Summit. The "Taste of Kamalaya" program offers a brief immersion into Kamalaya's expansive wellness offering and incorporates a synergy of treatments, therapies and modalities to benefit the mind, body and spirit.
After completing the program, guests will enjoy a greater sense of physical wellbeing and a heightened level of connection between the mind and body. In addition, they will rediscover the vital joy of reconnecting with their inner-self and the healing power of nature.
A Taste of Kamalaya Pre- and Post-Summit Inclusions: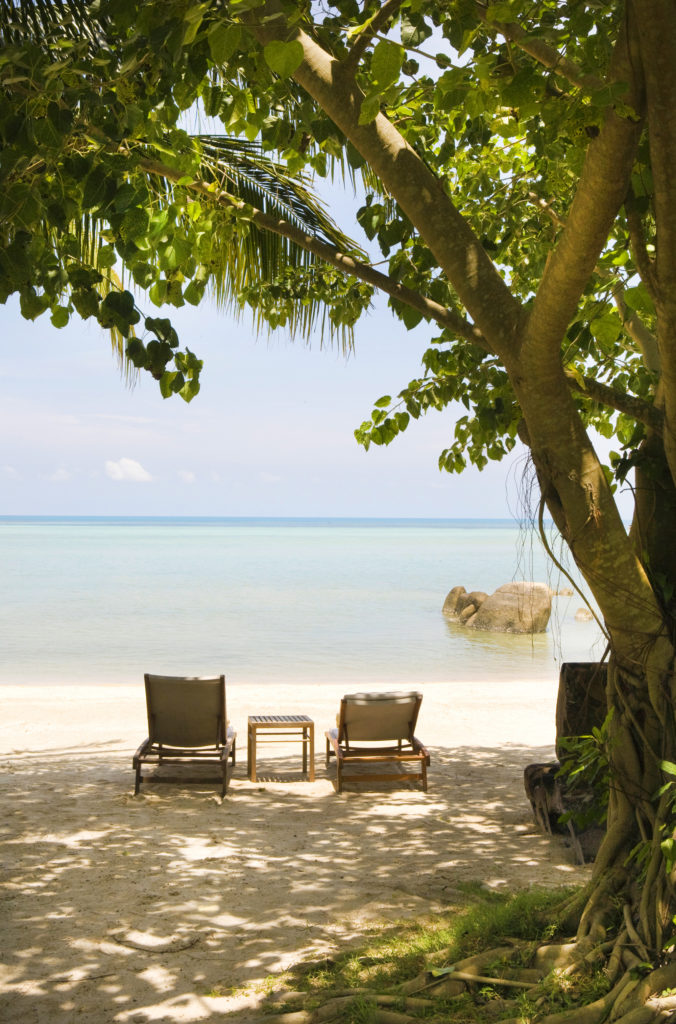 – 4-nights accommodations
– Kamalaya's inspired healthy cuisine (breakfast, lunch and dinner)
– Cocktail reception and dinner with founding and operational team
– All beverages, excluding imported drinks and alcohol
– Round-trip airport transfers to and from Koh Samui airport
– Initial wellness consultation
– Follow-up consultation
– Body Bio-Impedance Analysis (BIA)
– Choice of one 60-minute session: Meditation, or Pranayama, or Reiki
– Choice of one 90-minute treatment: Traditional Thai Massage or Vital Essence Oil Massage
– Choice of one 75-minute treatment: Upper Body Tension Relief Massage or Holistic Acupressure Facial Massage
– 90-minute Traditional Asian Foot Massage with Herbal Soak
– 75-minute Traditional Chinese Medicine consultation (including initial treatment)
– 60-minute Traditional Chinese Medicine follow-up treatment
– Use of swimming and plunge pools, steam caverns, fitness and yoga facilities
– Complimentary scheduled daily holistic fitness activities
– Wellness gift pack
Kamalaya was built around a centuries-old cave formerly used by Buddhist monks as a place of meditation, which creates a special energy around the resort. We encourage all GWS delegates to fully explore Kamalaya and to spend time outdoors to realign themselves with the natural rhythm of nature.
A Typical Day at Kamalaya Koh Samui . . .
Begin with a healthy breakfast overlooking the ocean or join one of the holistic activity classes offered, which may include yoga, pranayama, qi-gong, stretching or meditation.
Experience an authentic therapy or treatment in Kamalaya's renowned Wellness Centre. Following lunch, enjoy a swim in one of Kamalaya's two pools, unwind in the steam caves, or simply relax on the beach.
Check the schedule for interesting talks and activities, enjoy a workout at Shakti Fitness Centre, spend some "me" time in your room, or enjoy one of Kamalaya's beautiful seating areas around the resort.
Before dinner, watch the sun slowly set into the horizon and then retire for the evening or attend occasional concerts, talks or other special events offered by Kamalaya.
Finally, experience a deep, restful and rejuvenating sleep in your comfortable and nurturing room, surrounded by the sounds of nature.
Kamalaya Koh Samui 4-Night Pre- and Post-Summit Pricing
Dates:
Pre-Summit Excursion: Thursday, October 10, 2019 – Monday, October 14, 2019
Post-Summit Excursion: Thursday, October 17, 2019 – Monday, October 21, 2019
Pricing Per Person (USD):
Suite Sea View, Single Occupancy: $2,580
Suite Sea View, Double Occupancy: $2,211
Villa Sea View, Single Occupancy: $2,712
Villa Sea View, Double Occupancy: $2,286
Superior Suite Sea View, Single Occupancy: $2,712
Superior Suite Sea View, Double Occupancy: $2,286
Please note: Price does not include flights and any items not specifically noted. You will fly into Koh Samui airport for transfer to Kamalaya. Kamalaya is not recommended for children, and there are no child concessions, special facilities or services offered for children.
Visa Requirements: Delegates may be required to obtain a travel VISA when attending the Pre- and Post-Summit Trips. US citizens can find more information and submit their applications here. Delegates residing outside of the US should check with their local embassy for VISA requirements when traveling to Thailand, Indonesia and China.
To book or for more information, please contact Chris Torgerson.