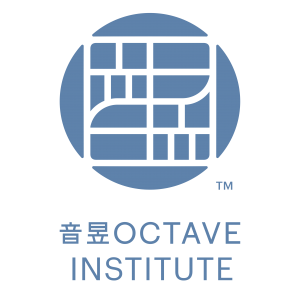 SANGHA Retreat by OCTAVE Institute, a 47-acre lakeside retreat located west of Shanghai, brings together the best of Eastern wisdom and Western science. The vision of businessman and philanthropist Frederick Tsao, the property employs an integrative approach, incorporating the latest technology and the understanding of health, wellness and mindfulness practices to create an experience like no other.
With the understanding that change is a unique and personal journey, your stay will begin with a comprehensive health evaluation by our team of accomplished physicians, nutritionists, physiotherapists, life coaches and mindfulness professionals. You will then receive a taste of the OCTAVE Living experience through customized meals, treatments, exercise and activities crafted to rewire, reframe and renew the mind, body and spirit. Our program highlights a path designed to reskill guests for a deeper personal connection and lasting transformation. SANGHA, the Sanskrit word for community, was created with the idea of optimal and mindful living and learning how to achieve a new level of conscious awakening and integrated health.
A Journey to Holistic Wellbeing Program includes:
– Four nights of accommodations
– Breakfast, lunch and dinner daily
– Dinner served as a private group nightly
– Welcome cocktail reception and dinner hosted by the Chairman of SANGHA Retreat, Frederick Tsao
– Complete health assessment at the AT ONE Clinic
– Use of the hydrothermal spa
– Daily activities, including yoga and Pilates
– Fitness center
– One 90-minute SANGHA Rebirth Massage, prescheduled
– One 45-minute Foot Massage, prescheduled
– One Tuina Massage: A traditional deeply restorative and energizing Chinese massage that works with deep pressure focusing on major muscle groups, connective tissue combined with acupressure techniques on meridian lines to release hidden tensions as well as stimulating sources of energy deep within the body to restore a healthy balance.
– One Wu Xin Massage: Traditional Chinese wisdom states that our body is composed by 5 elements water, fire, earth, wood and gold, and each element runs through a different energy channel. Through circular thumb pressure in ascending and descending motion, all channels will be stimulated to balance your whole body and energy level.
– One private Sound Healing Dome meditation experience, prescheduled
– Guided visit to Suzhou with local lunch
– Farewell cocktail reception and dinner hosted by Frederick Tsao
– 25% discount on all spa treatments, including Watsu, reiki, hammam, spinning meditation and more
– Discounted airport transfers to/from Shanghai Airport
What to expect at SANGHA Retreat:
An immersion in the vision of entrepreneur Fredrick Tsao and how his view of wellness informs every aspect of the SANGHA experience.
You will arrive at Shanghai Pudong Airport (PVG) Thursday, October 17, and meet your airport transport to the property (Note: Once you have collected your baggage, simply follow the exit signs. Our driver will be waiting for you outside with a SANGHA Retreat signboard.)
At check-in, you will be given the appointment time for your initial wellness consultation and a detailed, personalized printout of your schedule for your stay. Following your wellness consultation, a tailored program will be created especially for you. You'll be able to participate in a customized schedule of activities, from yoga to Kneipp walking and enjoy an unforgettable culinary experience from two-star Michelin Chef Paul Then's THOUGHT FOR FOOD program.
Learn more about the accommodations, nutrition, the AT ONE Clinic and more in the full itinerary.
SANGHA Retreat by OCTAVE Institute 4-Night Post-Summit Pricing
Dates: Thursday, October 17, 2019 – Monday, October 21, 2019
Pricing Per Person (USD):
Lakeview Junior Suite, Double occupancy, two (2) Queen beds: $2,650
Lakeview Junior Suite, Double occupancy, one (1) King bed: $2,750
Lakeview Junior Suite, Single occupancy, one (1) King bed: $3,190
Please note: Pricing does not include flights, alcoholic beverages outside of the two hosted cocktail receptions, and any other items not specifically noted in your itinerary. You will fly into Shanghai Pudong Airport (PVG), where you will transfer. Additional room categories are available upon request.
Visa Requirements: Delegates may be required to obtain a travel VISA when attending the Pre- and Post-Summit Trips. US citizens can find more information and submit their applications here. Delegates residing outside of the US should check with their local embassy for VISA requirements when traveling to Thailand, Indonesia and China.
To book or for more information, please contact Chris Torgerson.