2019 Summit Speakers & Presenters
The Global Wellness Summit is an invitation-only international gathering that brings together leaders and visionaries to positively impact and shape the future of the dynamic $4.5 trillion global wellness economy. At each annual Summit, delegates are challenged to look at the way business is done and to create new, collaborative models for the future.
The GWS is actively confirming new speakers. Check back often to see the latest speakers and topics for the 2019 Summit.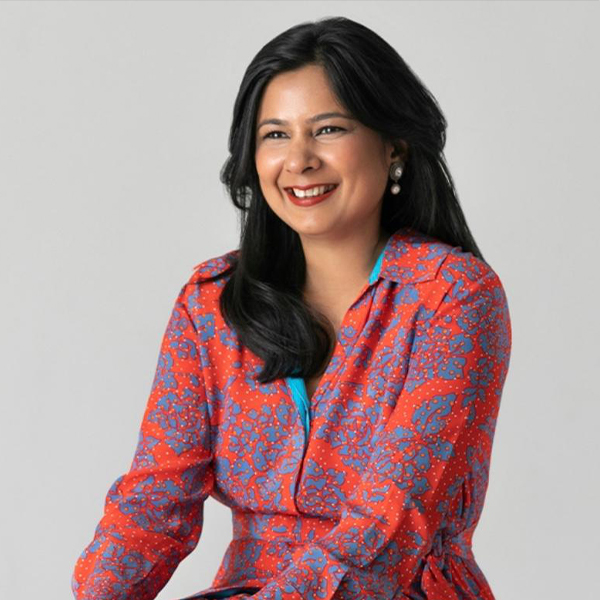 Amrita Banta
Managing Director, Agility Research & Affluential
Amrita Banta is the managing director of www.agility-research.com and www.affluential.com. Her career spans over 20 years of growing and developing businesses in Asia. After working for Saachi & Saachi and J. Walter Thompson, she joined Harris Interactive, a NASDAQ-listed online research firm, as a business leader for the Asia Pacific region. She has helped grow the consultancy to one of the most prominent insights and strategy firms in the affluent space.
---
Bill Bensley
Owner, Bensley Architecture, Interior Design and Landscape
Bangkok-based, Harvard-educated architect and landscape designer Bill Bensley is known as the king of exotic luxury resorts, using Mother Nature as his inspiration. His firm Bensley Architecture, Interior Design and Landscape has worked on over 200 projects in 40 countries, including the Oberoi Vilas projects in India, Four Seasons' award-winning resorts in Thailand, St. Regis in Bali, the JW Marriott Phu Quoc, and now Bill's own Shinta Mani resorts.
---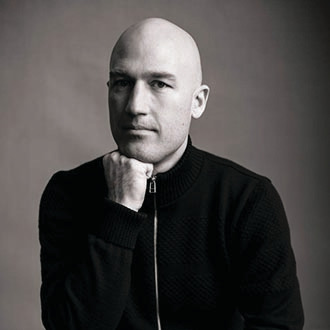 Mickey Beyer-Clausen
Mickey Beyer-Clausen is a Danish-born, New York-based serial entrepreneur. He has a long track record of building genre-defining companies since 2009, with a focus on improving people's mental performance and wellbeing at the intersection of science and technology. Currently, he is the co-founder and CEO of Timeshifter-a jet lag app that can help travelers adapt to new time zones quickly, based on the latest in sleep and circadian neuroscience.
---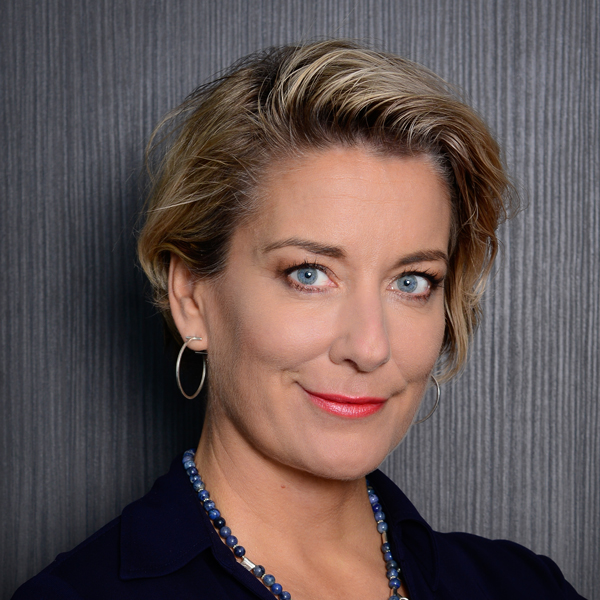 Anna Bjurstam
Wellness Pioneer, Six Senses; Partner, Raison d'Etre; Strategic Advisor, Pegasus Capital Group, Sweden
Anna Bjurstam successfully built and sold the Wellness Think Tank, Raison d'Etre, where she is still involved. As the Six Senses wellness pioneer for the past six years, she has been responsible for implementing numerous wellness concepts such as sleep, eat, integrated wellness and holistic anti-aging program. She is a strategic advisor for Pegasus Capital Advisors and a founding board member of the Global Wellness Summit.
---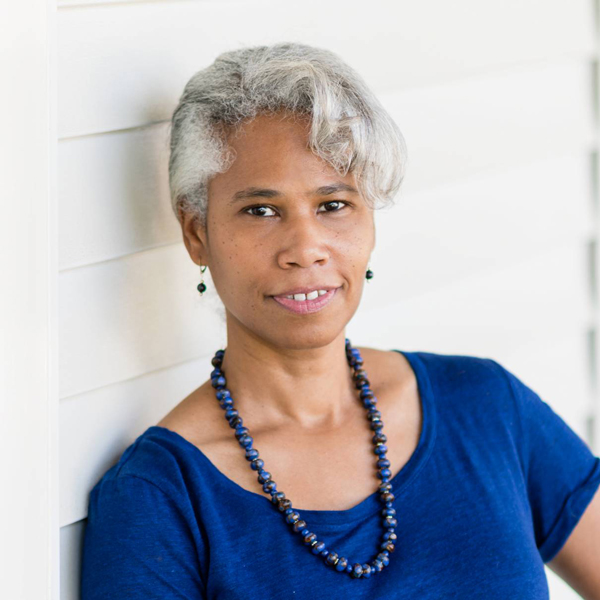 Tonia Callender
Research Fellow, Global Wellness Institute, United States
Tonia Callender specializes in conducting economic and legal research and analysis to support public and private sector clients. Currently, she is focusing on wellness, spa and other tourism sectors across the globe. Previously, Tonia worked with SRI International, consulting for a diverse range of international clients. Tonia received her Master's degree in public policy from Harvard University's Kennedy School and her law degree from the University of Virginia.
---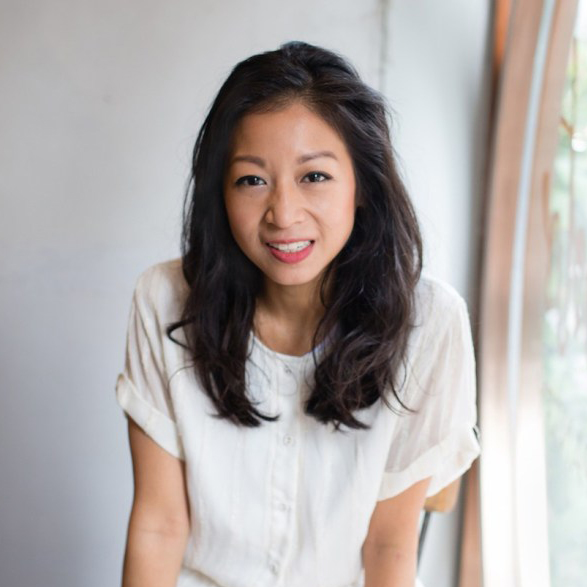 Peggy Chan
Chef and Founder, Nectar, Hong Kong
Peggy Chan, chef and founder of Grassroots Pantry, is at the forefront of Hong Kong's green-eating movement. In 2014, Peggy expanded Grassroots Pantry by adding a sister café and a gourmet catering branch. Born in Hong Kong and raised in Montreal, she received her degree in culinary arts from Le Cordon Bleu Ottawa. Her focus on plant-based cooking combines classic French cooking techniques with doses of mindfulness.
---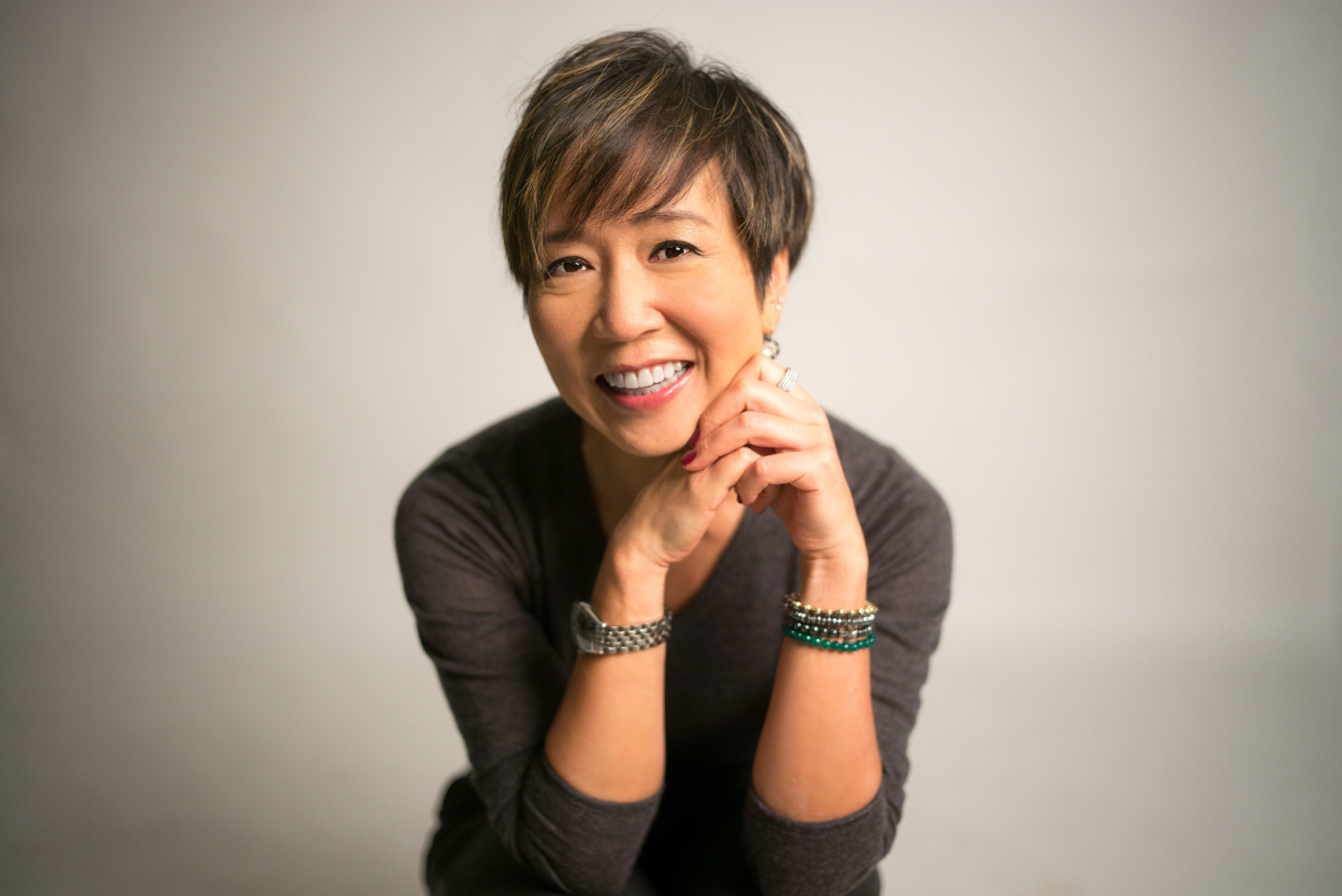 Ronna Chao
Chairman, Novetex Textiles Limited, China
Ronna Chao is the chairman of Novetex Textiles Limited, a textile industry market leader with operations across Hong Kong, China and Asia. Since joining the family-run business in 2010, Ronna has spearheaded initiatives that challenge and improve industry standards and practices, including The Billie System, an innovative upcycling process that endeavors to lessen environmental impact.
---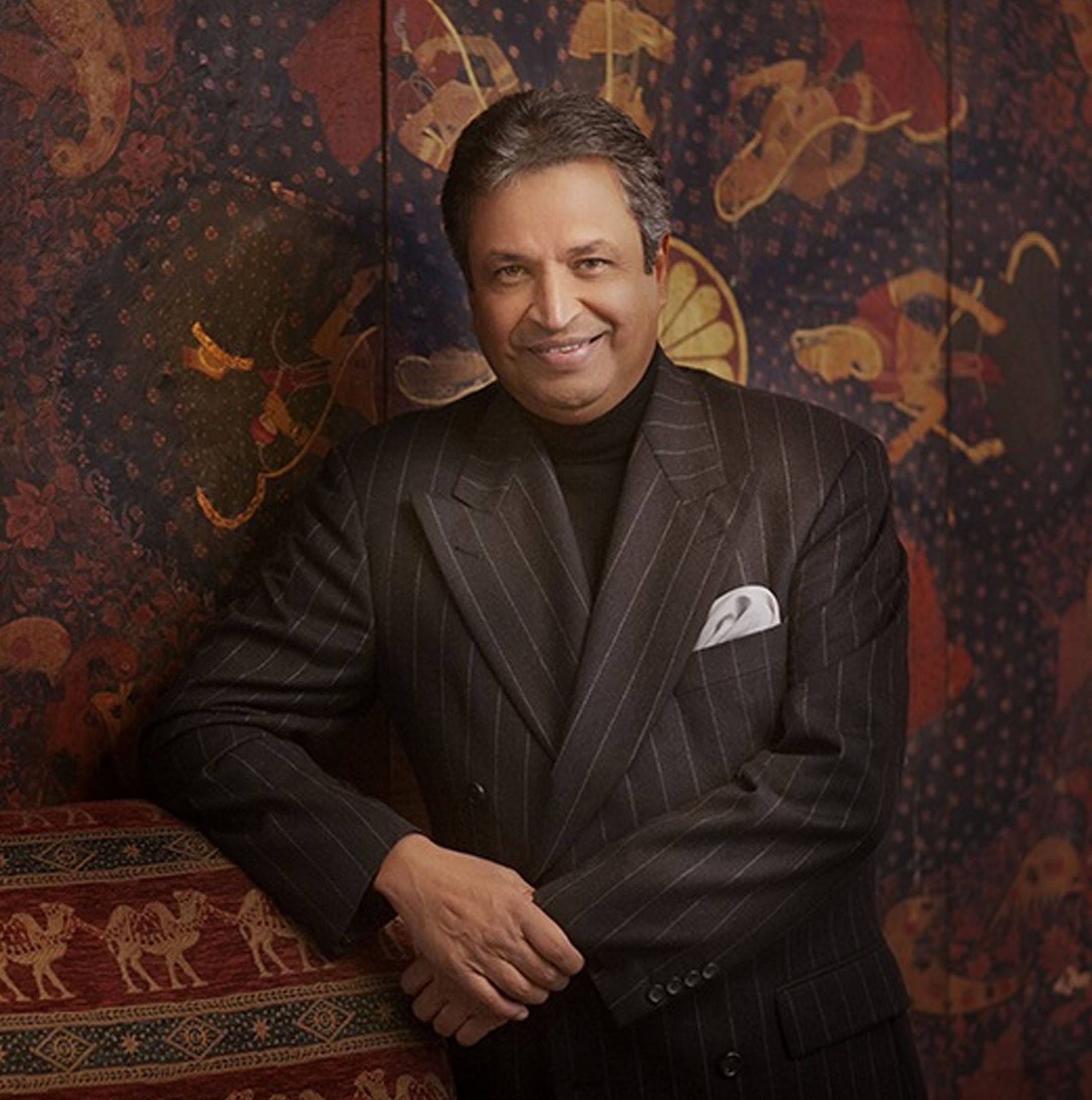 Dr. Binod K. Chaudhary
Chairman, CG Corp. Global, Nepal
Dr. Binod K. Chaudhary is the chairman of Chaudhary Group, Nepal, and CG Corp Global, a multidimensional conglomerate with a complementary business portfolio that comprises over 190 companies on five continents and in 28 countries. He is the Republic of Nepal's only billionaire listed by Forbes. His business interests include FMCG, education, hospitality and financial services, which are among the nine business verticals he runs within CG.
---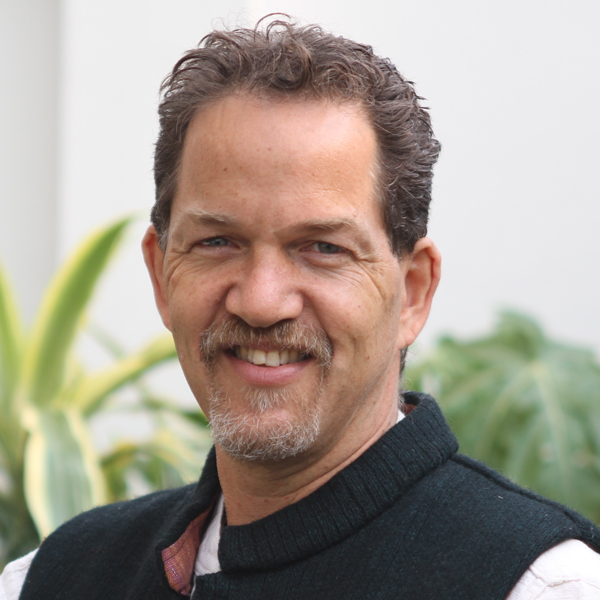 Dr. Marc Cohen
Founder, Extreme Wellness Institute, Australia
Professor Marc Cohen is one of Australia's pioneers of integrative and holistic medicine and is actively involved in wellness education and research and is actively involved in studies on yoga, saunas, hot spring bathing, health retreats, herbal medicine, organic food, detoxification and elite athletic performance. Marc is a medical doctor, Board Member of the GWS, Adjunct Professor at the National Institute of Complementary Medicine, Co-founder of the Bathe The World Foundation and Founder of the Extreme Wellness Institute and Extreme Wellness Academy.
---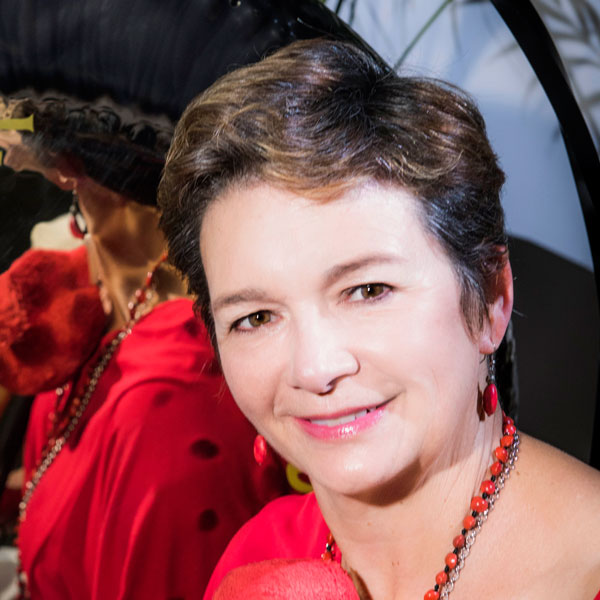 Martha Collard
Founder and Catalyst for Emotional Wellbeing, Red Doors Studio Limited, Hong Kong Martha Collard founded Red Doors Studio, home to the largest meditation gong collection in Australasia, and she teaches and performs throughout Asia. Previously, she created a holistic wellness platform for 5,400 staff as the VP Group Organisational Wellness for the Lane Crawford Joyce Group. Martha is fueled by the belief that the answers we seek lie in the past, and her mission is to share these ancient tools with modern man.
---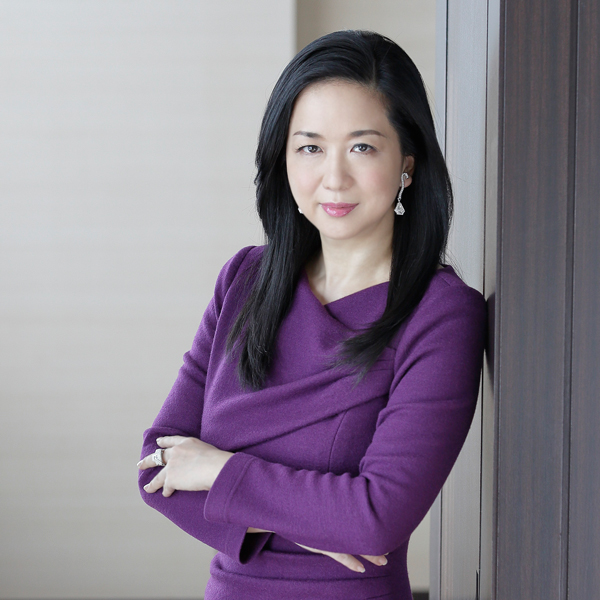 Miwako Date
President and CEO, Mori Trust Co, Ltd., Japan
Miwako Date is president and chief executive officer at Mori Trust Co., Ltd., one of Japan's foremost real estate developers in Japan. As a leader of luxury hotel development in Japan, she is working to update and invigorate Japan's hotel industry. She aims to bring at least 10 new luxury hotels to Japan by 2023, with plans for more projects ahead of Tokyo's hosting of the Olympics in 2020.
---
Patricia Dwyer
Founder and Director, The Purpose Business, Hong Kong
Pat Dwyer (@ecostilleto) is the founder and director of The Purpose Business, a network of sustainability experts that helps Asian businesses be a force for good. With 20 years of sustainability leadership, including at Shangri-La Hotels and Ayala Land, Pat is dedicated to creating responsible growth. A World Economic Forum Young Global Leader and a fellow of the Asia Society and the Royal Society of Arts, Pat also serves on the boards of Enrich and Ignite Impact.
---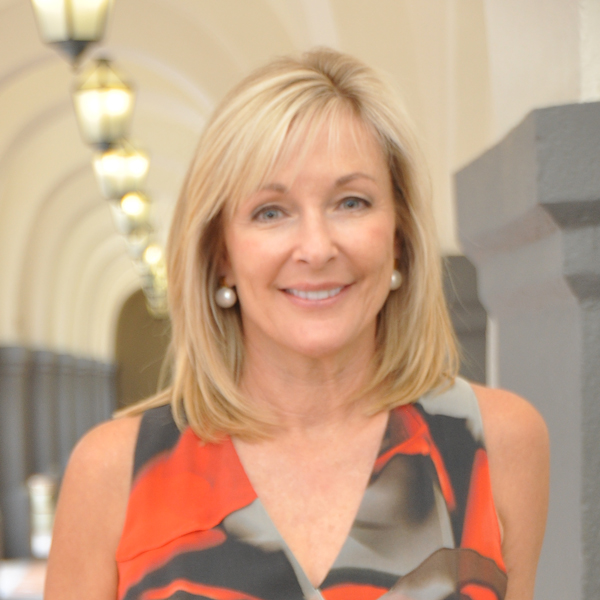 Susie Ellis
Chairman and CEO, Global Wellness Summit, United States
Susie Ellis is the co-founder, chairman and CEO of the GWS, now in its 13th year. She is also chairman and CEO of the nonprofit GWI, known for its pioneering research quoted around the world, wide-ranging initiatives, international roundtables, and wellnessevidence.com. She is the former president of Spafinder sits on numerous academic and industry boards and holds an MBA from UCLA.
---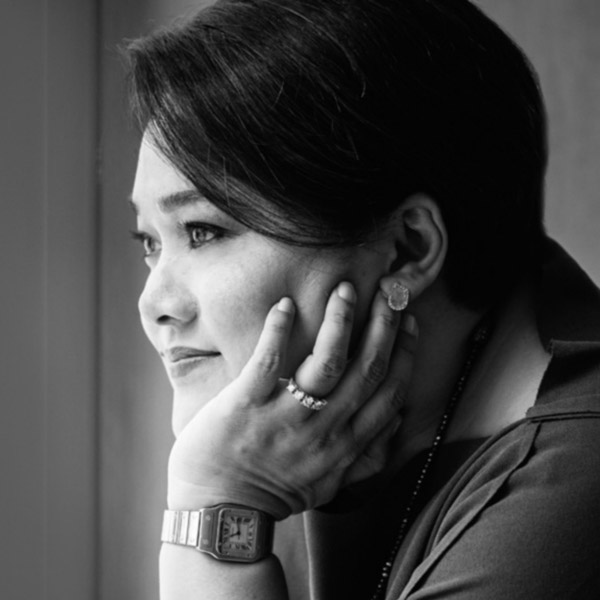 Cathy Feliciano-Chon
Founder & Managing Director, CatchOn – A Finn Partners Company, Hong Kong
2019 Summit Co-Chair, Catherine Feliciano-Chon is a marketing expert with 30 years of experience in brand development and communications. She is the founder and managing director of CatchOn – A Finn Partners Company, one of Asia's leading brand communication consultancies in hospitality, travel, wellness, food and design with offices in Hong Kong and Shanghai.
---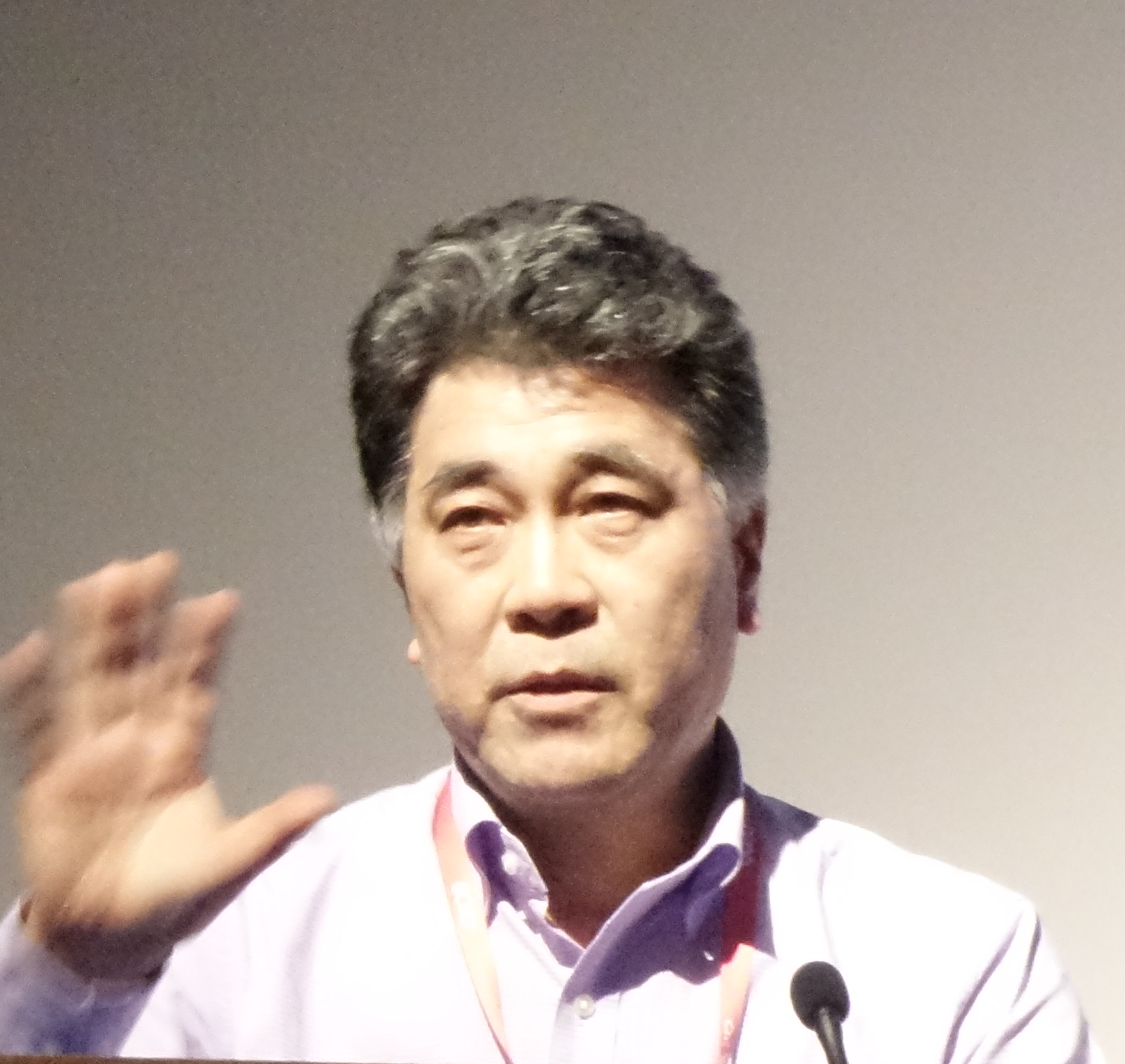 Masahiro Fujita
VP, Senior Chief Researcher, AI Collaboration Office, Sony Corp.
Masahiro Fujita joined Sony Corporation in 1981. He has held numerous positions, including director of Sony Intelligence Dynamics Laboratories, head of S-Project Office at System Research & Development Group, and head of Technology Strategy Department. In 2018, he became a senior chief researcher at AI Collaboration Office, where R&D collaborates with universities and start-ups to create new technologies and business related to AI and robotics.
---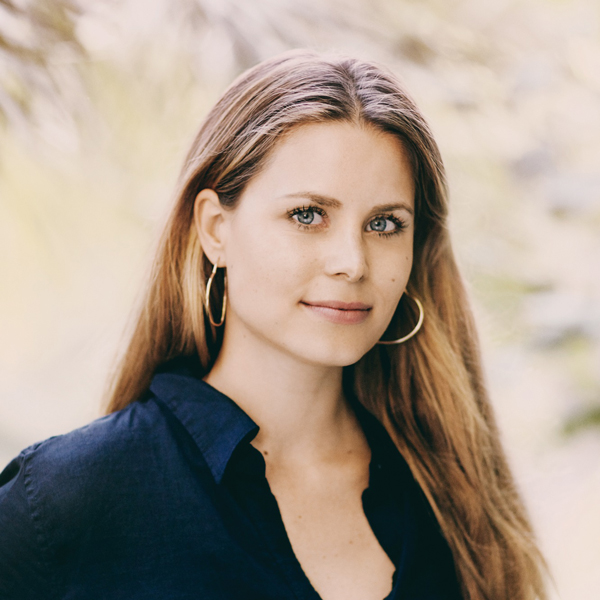 Irene Forte
Group Project Director, Rocco Forte Hotels, United Kingdom
Irene Forte is the group project director at Rocco Forte Hotels and daughter of Sir Rocco Forte. Irene oversees the wellness proposition across the group and has just launched her own skin-care line: Irene Forte Skincare. She also looks after learning and development projects. She was awarded government funding to create a careers app in 2015 (Map My Future), which has been available in hotels since 2016.
---
Melisse Gelula
Co-founder of Well+Good, United States
Melisse Gelula is the co-founder of Well+Good, an award-winning media company, as well as a sought-after wellness expert. She recently published The Well+Good Cookbook (Apr 2019, Clarkson Potter), which features the recipes of wellness luminaries. In 2018, Melisse was named one of the 9 Most Creative Entrepreneurs by Inc. magazine. Prior to Well+Good, she was the editor of spafinderlifestyle.com, beauty director at Luxury SpaFinder Magazine, and travel editor at Fodor's.
---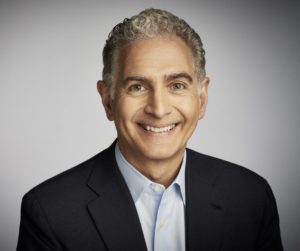 Mark Hoplamazian
President and CEO, Hyatt Hotels Corporation, United States
Mark Hoplamazian has served as Hyatt's president and CEO since December 2006, following his appointment to Hyatt's Board of Directors in November 2006. Prior to joining Hyatt, Mark spent 17 years at The Pritzker Organization, serving as an advisor to various Pritzker family-owned companies, including Hyatt Hotels Corporation. He previously worked in international mergers and acquisitions at The First Boston Corporation in New York.
---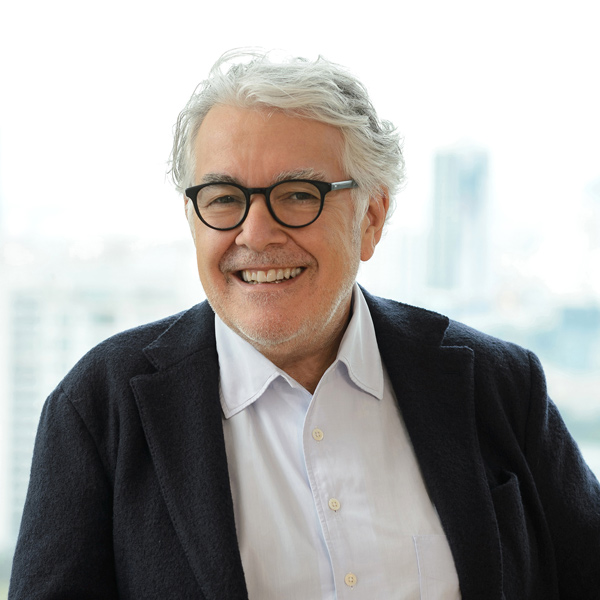 Neil Jacobs
CEO, Six Senses Hotels Resorts Spas, Singapore
Neil Jacobs is the CEO at Six Senses Hotels Resorts Spas. Previously, he was president of global hotel operations at Starwood Capital Group, responsible for the development of two exciting new brands, Baccarat Hotels and 1 Hotels. His passions include wellness, sustainability, innovative design, food and experiential travel. He also spent 14 years with Four Seasons Hotels and Resorts, serving as senior vice president operations for Asia-Pacific.
---
Neveen Jain
Founder, Viome, United States
Naveen Jain, founder of Moon Express, Viome, Bluedot, TalentWise, Intelius and InfoSpace, is focused on disrupting healthcare with the goal of "making illness elective" by identifying microbial biomarkers that are predictive of chronic diseases and to adjust the microbial imbalance through personalized nutrition. He is director of the board at the Singularity University and the X PRIZE Foundation and recently launched a million-dollar Women Safety XPRIZE to empower women around the world.
---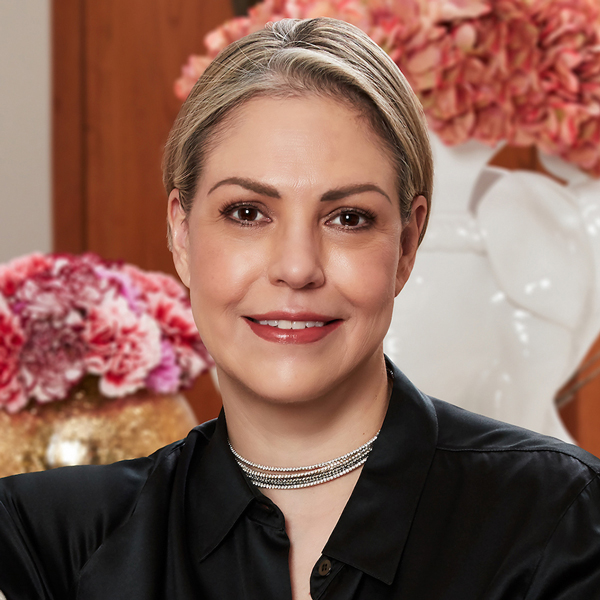 Jessica Jesse
CEO & Creative Director, BuDhaGirl LLC, United States
Jessica Jesse's career has spanned over 30 years in high-end fashion retail. Her passion has been to live well every day and to do so with great presence. In the modern era of wellness and mindfulness, she has become a change agent by combining contemplative practice with evidence-based science and fashion. Through BuDhaGirl she introduces the importance of ritual in all we do each and every day.
---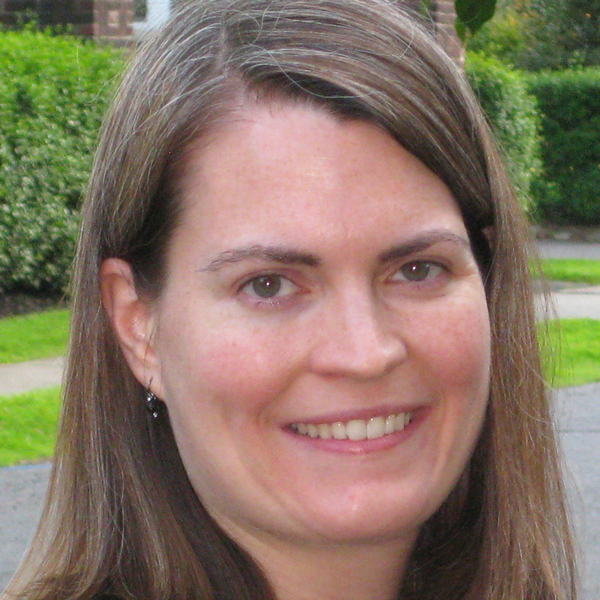 Katherine Johnston
Senior Research Fellow, Global Wellness Institute, United States
Katherine Johnston has extensive experience conducting economic and industry competitiveness studies worldwide, including 17 years as a senior economist with SRI International. Since 2008, Katherine has partnered with the GWI to pioneer groundbreaking research on the global wellness industry, with a focus on defining and measuring opportunities in the wellness economy, wellness tourism, workplace wellness and wellness communities/real estate. She holds degrees from Sweet Briar College and Georgetown University.
---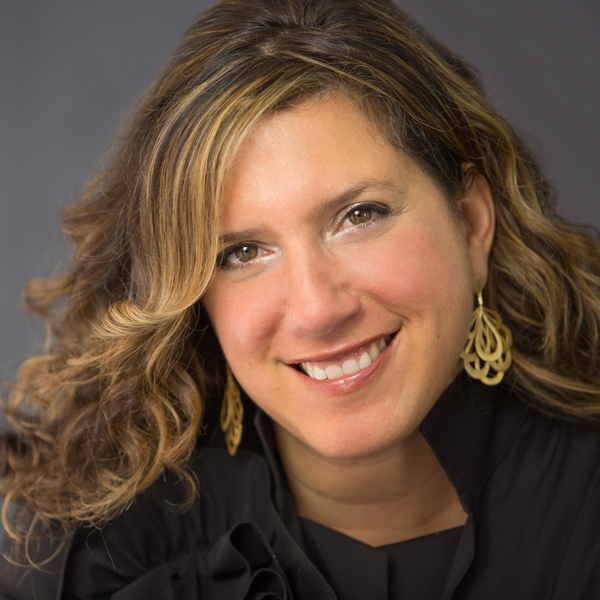 Mia Kyricos
Senior Vice President and Global Head of Wellbeing, Hyatt Hotels Corporation, United States
Mia Kyricos joined Hyatt as the company's first senior vice president and global head of wellbeing in 2018. In this role, Mia oversees Hyatt's holistic wellbeing strategy for colleagues, guests and customers around the world. With over 25 years of experience, Mia has helped to develop, operate and market wellness-related brands, products and services across 100+ countries.
---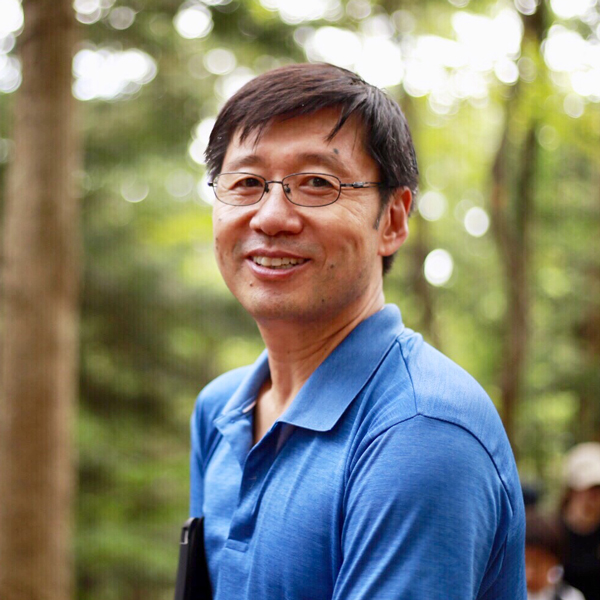 Dr. Qing Li
Author and President, Japanese Society of Forest Medicine, Japan
Dr. Qing Li is the author of Forest Bathing: How Trees Can Help You Find Health and Happiness. Currently a physician at Nippon Medical School and president of the Japanese Society of Forest Medicine, vice-president of  International Society of Nature and Forest Medicine, he aims to make forest bathing accessible to all. "Touch the trees, taste the air, breathe in the fragrance of the forest, behold the multitude of colors, listen to the wind blow and the birdsong," writes Dr. Qing Li.
---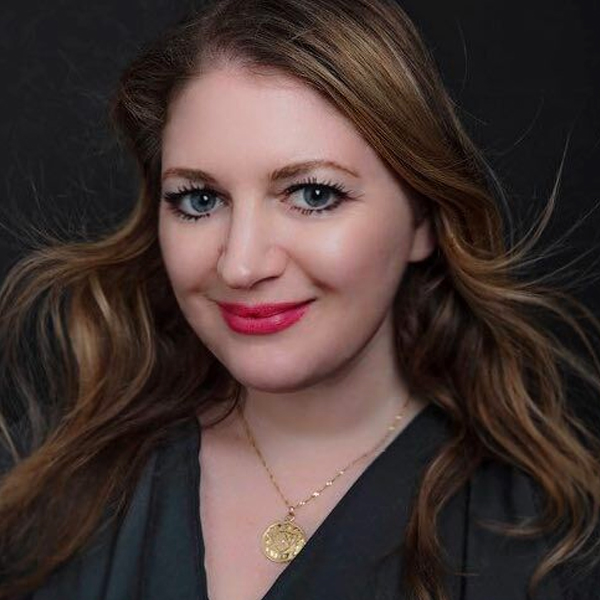 Liza Lichtinger
CEO at Future Design Station, United States
Liza Lichtinger is a wellness expert and technology researcher. She is CEO at Future Design Station, a human machine interaction company, and founder of MindfulExistenC, a psychology development organization. At AI Foundation, Liza leads as director of research. The primary question Liza asks is, "What is the human "I" in AI and Wellbeing?" Liza serves as advisor to wellness tech companies and invests in human capital development.
---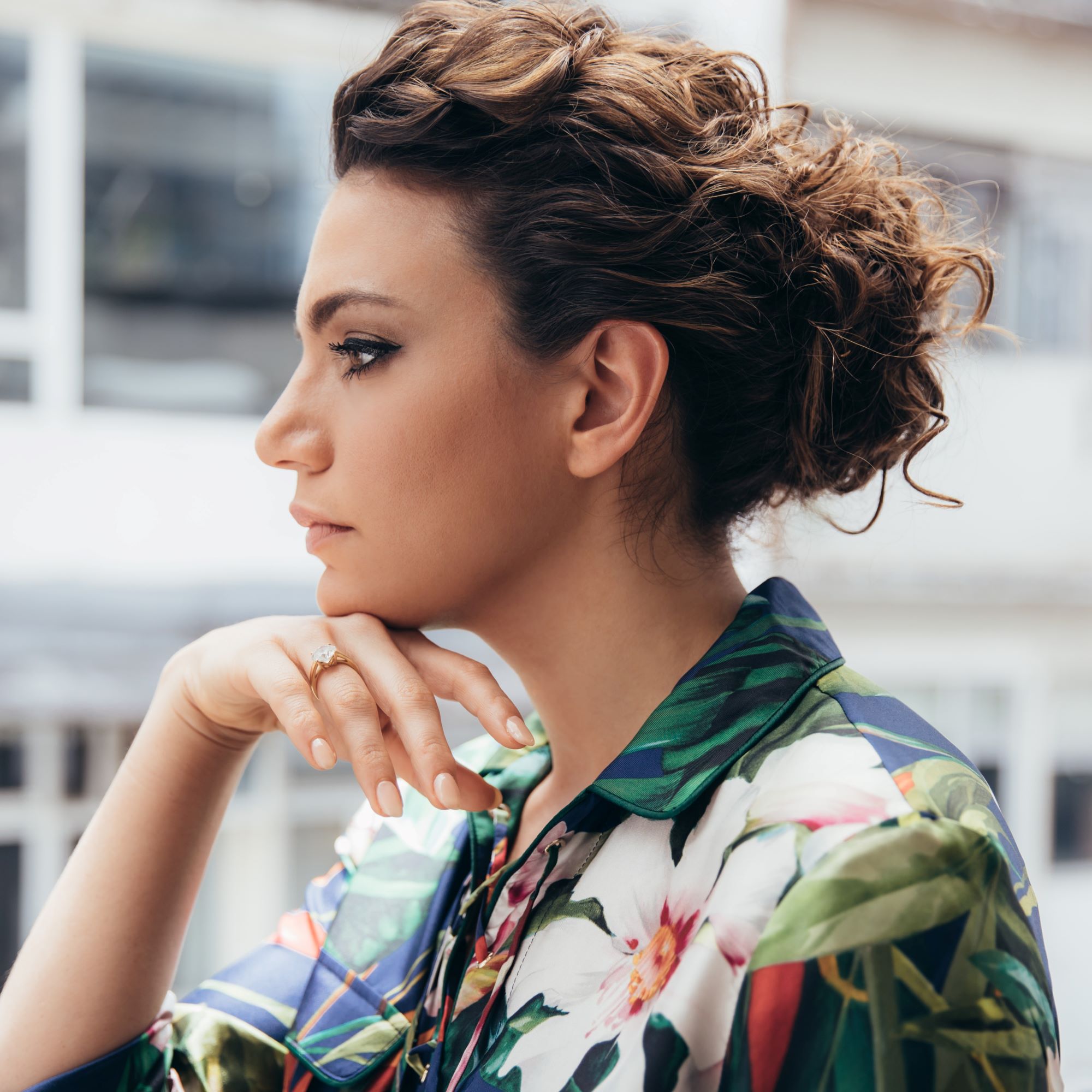 Dervla Louli
Founder, Compare Retreats, Hong Kong
Dervla Louli is the founder of Compare Retreats, the luxury wellness travel booking portal and online publication described by Forbes as "a bible of the best fitness and wellness retreats the world over." Her work has been featured in Tatler, The Times, and South China Morning Post, and she is a contributing editor to Vogue Hong Kong. In 2015, she was recognized as a Global Shaper by the World Economic Forum.
---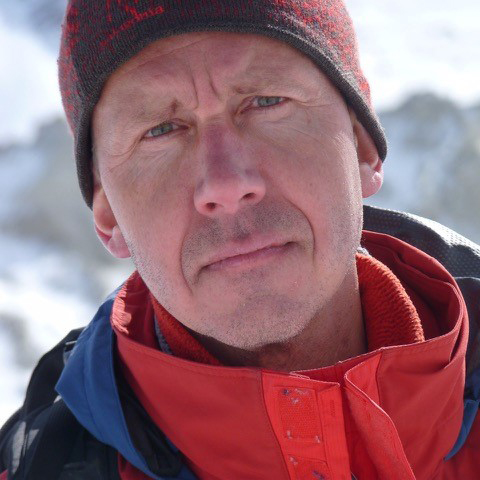 Thierry Malleret
Managing Partner, Monthly Barometer, France
Thierry Malleret is the co-founder and primary author of the Monthly Barometer, a predictive analysis provided exclusively to private investors and today's most influential opinion and decision makers. Previously, Thierry was a senior partner at IJ (Informed Judgement) Partners, an investment boutique for ultra-high-net-worth individuals based in Geneva. A popular speaker at industry events, he founded and headed the Global Risk Network at the World Economic Forum.
---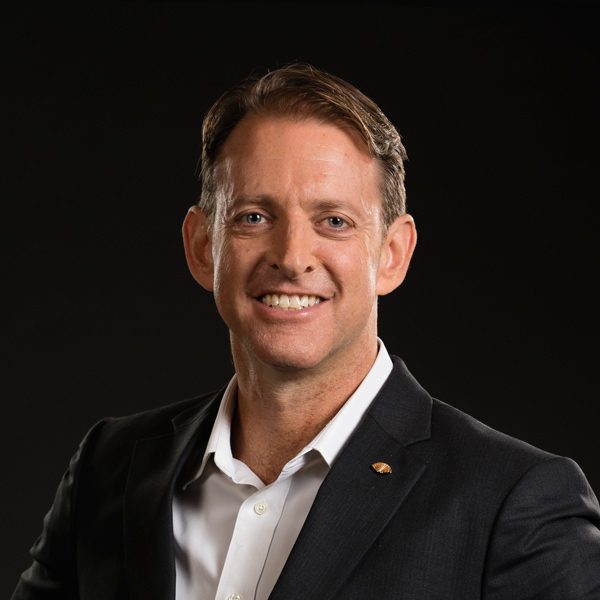 Jeremy McCarthy
Group Director of Spa & Wellness, Mandarin Oriental Hotel Group, Hong Kong
Jeremy McCarthy is the group director of Spa & Wellness for Mandarin Oriental Hotel Group, leading their internationally acclaimed luxury spa division. He has over 25 years of experience operating luxury spas in resort and hotel properties worldwide, is the author of The Psychology of Spas & Wellbeing, and hosts a blog about holistic wellbeing at psychologyofwellbeing.com. Jeremy chairs the Global Wellness Institute's Digital Wellness Initiative.
---
Dave McCaughan
Partner, AI.AGENCY, Thailand 
Dave McCaughan, based in Bangkok, has spent three decades working across Asia-Pacific, leading strategic planning and in senior management roles, before starting the consultancy Bibliosexual in 2015 and becoming a partner in Ai.Agency in 2016. He has an extensive history of working on the implications of media changes, how society is influenced by and influences them. Recognized as a thought-leader on youth marketing, he's now leading initiatives into Asia's aging markets.
---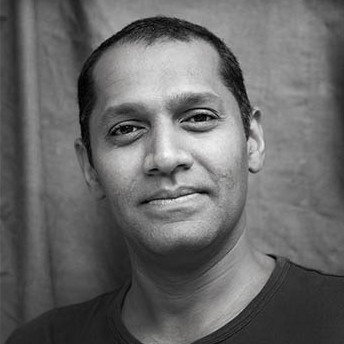 Palani Mohan
Photographer, UAEPalani Mohan is an award-winning, Indian-born, Australia-raised photographer currently based in Dubai. After spending 10 years at the Sydney Morning Herald as staff photographer, he is now one of the world's leading photographers, with his photographs being featured in such prestigious publications as National Geographic, Stern, Newsweek, New York Times, and Time Magazine. He is the author of six photography books, including his most recent one entitled Wind, Water.
---
Martin Palmer
President, FaithInvest, United Kingdom
Martin Palmer is president of FaithInvest, an organization helping the faiths move their investments into environmental and sustainable development investing. He is a China scholar, religious advisor, BBC broadcaster, historian of sacred sites, and special advisor to the EAT Foundation and Lancet Commission and advisor on religion and culture for the United Nations and Six Senses.
---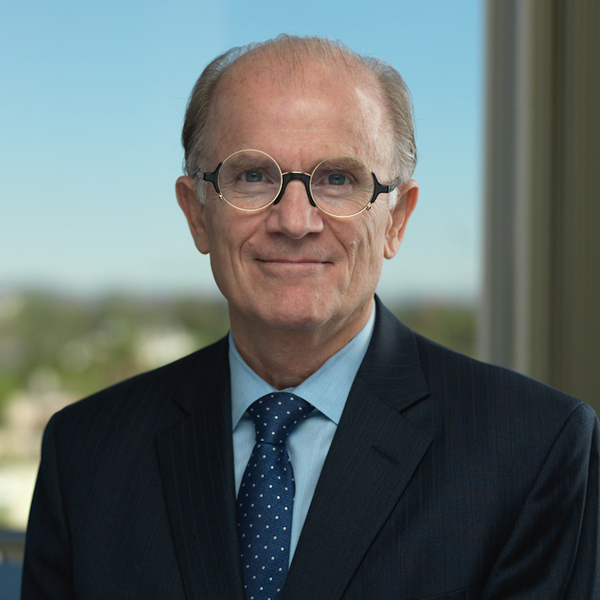 Dr. Chris Renna
Founder, LifeSpan Medicine, United States
Dr. Renna founded LifeSpan Medicine, a renowned concierge medical practice. LifeSpan focuses on the prevention of age, decline and disease for the world's top celebrities, professional athletes and C-levels desiring peak performance and longevity. He is a pioneer in using autologous exosomes, proteins and revolutionary treatments for reducing inflammation and pain. He has a deep understanding of his client's mind/body/soul integration and customizes plans to enhance health and happiness.
---
Nash Siamwalla, PhD
Founder & Managing Director, The Zen Solution, Thailand
A mindfulness specialist and neuroscience enthusiast, Nash Siamwalla is interested in personal development and helping others to find lasting happiness. His dissertation was on the role of mindfulness in transformational leadership development among samurais in Japan's Edo Period. He is the author of six books, holds a black belt and instructor's license in samurai swordsmanship, and moonlights as a certified International Coach Federation (ICF) and Designing Your Life coach.
---
Yoriko Soma
CEO, Conceptasia, Japan
2019 Summit Co-Chair, Yoriko Soma began her career at the Boston Consulting Group, which led to her consulting in the spa and hospitality sector and participating in multiple resort, destination and day spa projects in Asia. Yoriko launched a fund for investments in the spa and wellness sector in Japan, and is also starting a Wellness Management School with a top Vietnamese university.
---
David Harry Stewart
CEO and Founder, AGEIST, United States
David Harry Stewart, founder, CEO, and face of the AGEIST, is an expert and passionate champion of the emerging global over-50 lifestyle. Previously, he has had a successful award-winning career as a photographer, specializing in people-oriented advertising. The ability to combine insightful strategic thinking of his engineering background, with a high level of design and aesthetics creating impactful, emotive and business-building work became his success.
---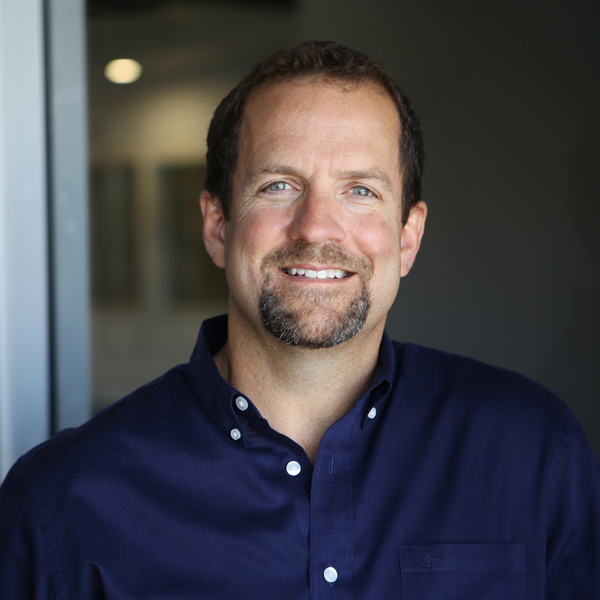 Rick Stollmeyer
Co-Founder and CEO, MINDBODY, United States
Rick Stollmeyer co-founded MINDBODY in 2001 and today serves as CEO and principle visionary. MINDBODY is the largest global provider of online business management software to the beauty, health and wellness industries. It serves over 35 million consumers, is located in over 130 countries and territories, and provides business management software and online scheduling platforms for over 58,000 businesses globally. MINDBODY was acquired by Vista Equity Partners for $1.9 billion in February 2019.
---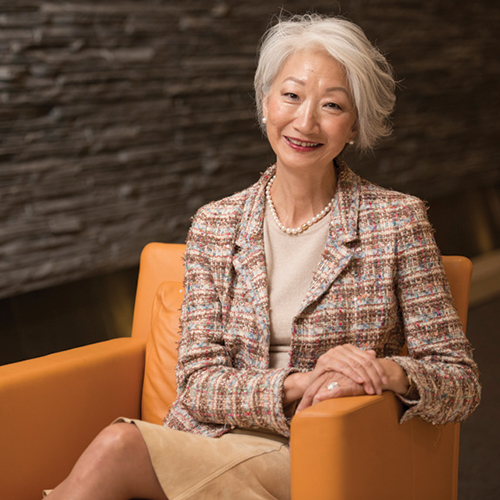 Jean Sung
Head of The Philanthropy Centre, Asia for J.P. Morgan Private Bank, Asia
As head of The Philanthropy Centre, Asia for J.P. Morgan Private Bank, Jean Sung works with clients to enhance philanthropic impact nationally, regionally and globally by offering strategic and innovative advice, thought leadership and learning opportunities. Jean is recognized for her ability to identify social gaps, customize collaborative alliances with multilaterals and cross-sector organizations, and connect like-minded peer groups. She also serves as Board Governor of Bai Xian Asia Institute.
---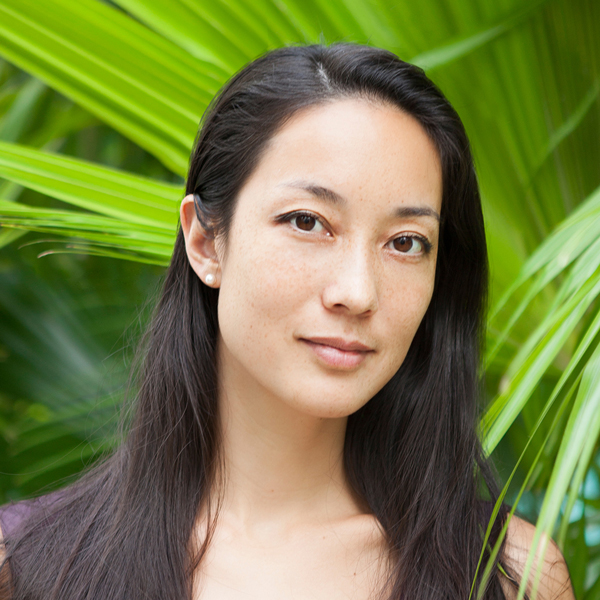 Vivenne Tang
Founder, Destination Deluxe, Hong Kong
Vivienne Tang, founder of Destination Deluxe, has been living in Hong Kong for the last 16 years. She has spent 20 years in lifestyle publishing, was previously editor of #legend and editor-in-chief of AsiaSpa, and held positions at Prestige Hong Kong and South China Morning Post. She was named one of Hong Kong's "Top 10 Luxury Lifestyle Influencers" by Marketing Magazine in 2018.
---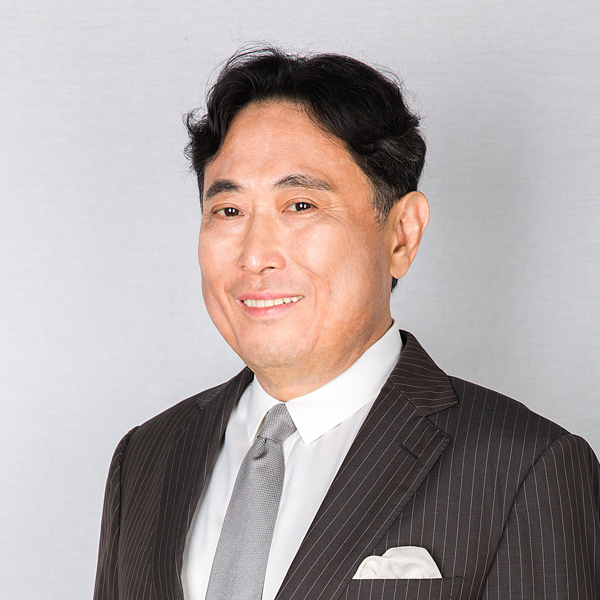 Frederick C. Tsao
Founder, OCTAVE Institute, Singapore 
Known as Fred in his network, Chavalit Frederick Tsao is chairman of IMC Pan Asia Alliance Group, founder of OCTAVE Institute and president of FBN Pacific Asia Chapter. He believes a business that serves human wellbeing, creates wealth and also meets the needs of society, is a thriving and sustainable business. He advocates that evolution is the key and consciousness is the ultimate capital.
---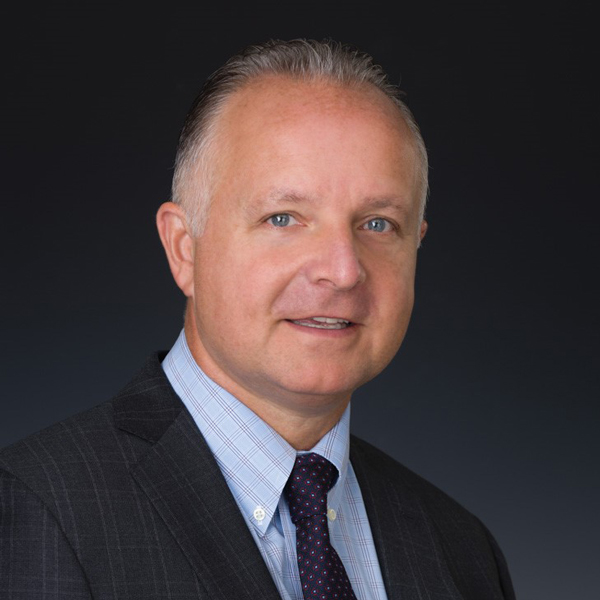 Mark Vondrasek
Chief Commercial Officer, Hyatt Hotels Corporation, United States
Mark Vondrasek joined Hyatt in September 2017 with over 15 years of experience in the hospitality industry and was named chief commercial officer in March 2018. In this role, Mark leads Hyatt's global commercial services organization and is responsible for integrating and scaling new business opportunities, products and services. Prior to hospitality, Mark worked in the financial services industry.
---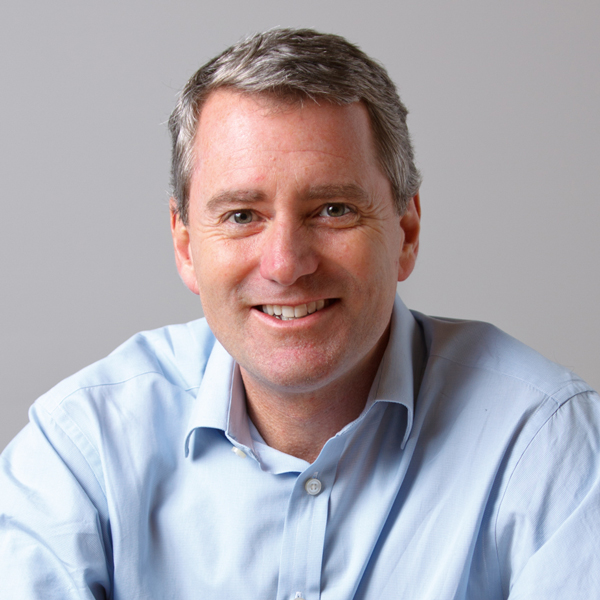 John Wood
Founder, Room to Read, United States
John Wood left his career at Microsoft to found Room to Read, which brings education to 16.8 million children. He is also an advisor on "connecting purpose and profitability" to companies, including Credit Suisse, Facebook, Netflix and Nike. Named by Goldman Sachs as one of the world's 100 most intriguing entrepreneurs, he served four terms on the Advisory Board of Clinton Global Initiative and is a Henry Crown Fellow.
---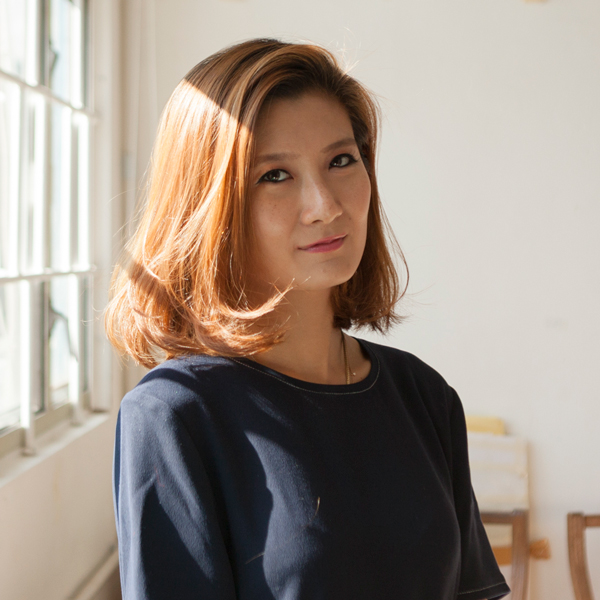 Elaine Yan Ling Ng
Founder, The Fabrick Lab, Hong Kong
Elaine Yan Ling Ng is the founder of The Fabrick Lab, bringing together textiles, electronics, biomimicry, interiors and installations. Elaine is a British Chinese materialologist and TED fellow and is globally recognized, having worked with international design companies such as Nissan Design Europe and Nokia Design Beijing. She has earned multiple design awards, including Design Anthology "Emerging Designer Award," GGEF "Eco Innovator Award" and Swarovski "Designer of the Future Award."
---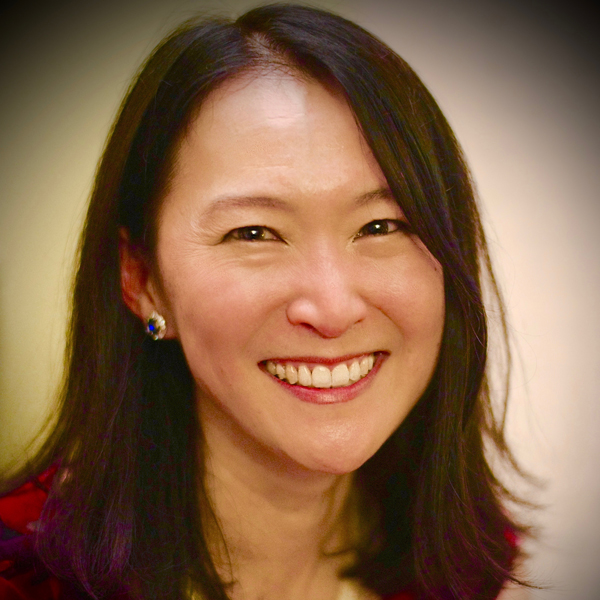 Ophelia Yeung
Senior Research Fellow, Global Wellness Institute, United States
Ophelia Yeung has extensive experience leading research and strategy development for business, nonprofit, multilateral and government organizations, including 20+ years at SRI International. Since 2008, she has co-authored several research studies for the GWI, including "The Future of Wellness at Work 2016," "The Global Wellness Economy Monitor 2017" and "Build Well to Live Well 2018." Ophelia holds degrees from Smith College and Princeton University.
---
Mei Zhang
Founder, WildChina and Beshan Travel, China
Mei Zhang, a native of Yunnan Province in China who received her MBA from Harvard Business School, founded WildChina in 2010. WildChina is a sustainable travel company providing a nuanced and sophisticated view of Chinese nature and culture through unique, authentic and high-end travel experiences. In 2015 she launched NewUGo, an Airbnb-type platform through which travelers can match with locals to experience aspects of the locals' daily lives.
---
<div id="i4c-dialogs-container"></div>