ESPA
Founded in 1992 by Susan Harmsworth, ESPA combines the conceptualisation, development and management of five-star spas with expertly crafted and effective natural products and treatments.
ESPA prides itself on offering turnkey spa services and support including product and treatment development & supply, spa design and development, management and business solutions as well as industry recognized training and education.
Aromatherapy, natural actives, and sensorial experiences are at the core of ESPA. Our expansive product ranges are expertly crafted from the finest natural ingredients, combining aromatherapy and biochemistry to create our innovative skincare.
Bringing together the most effective techniques from around the world, our treatments combine our natural effective skincare with the latest technology, advanced ancient and modern therapies.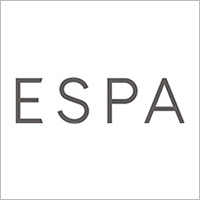 Sponsor Level:
Silver