Meet Our 2023 Trends Writers
The Future of Wellness global trends report has garnered a superior reputation for its in-depth insights and analysis on the meaningful shifts impacting the business of wellness. Far more than just a list of what's trending now, the Global Wellness Summit brings unmatched rigor, business acumen and industry savvy to the study of the global wellness economy. The trend authors—top journalists, analysts and wellness experts—provide a multi-dimensional analysis and bring each trend to life with numerous examples of the innovators and companies that are pioneering each concept.
Beth McGroarty
VP, Research & Forecasting, Global Wellness Summit and Global
Wellness Institute
Beth McGroarty is VP of research and forecasting for the Global Wellness Institute (GWI) and the Global Wellness Summit (GWS). She has been the co-director of the GWS's annual wellness trends report for over a decade; authors the GWS's monthly Trendium, a look at the key trends unfolding across the wellness market; is editor of the GWI's research-focused Global Wellness Brief; and curates the GWS's bi-weekly Global Wellness News. She also oversees the organization's WellnessEvidence.com, the first online resource dedicated to the medical evidence for dozens of wellness approaches. She is frequently quoted in major media on the wellness industry and trends. She has a BA from Barnard College and an MA from Stanford University.
Marc Cohen, MD
Director, Extreme Wellness Institute
Marc Cohen is a medical doctor, university professor, author, poet, entrepreneur, wellness trailblazer and perpetual student of life. He is a past board member of the GWS, past president of the Australasian Integrative Medicine Association, medical director of Peninsula Hot Springs, founder of the Extreme Wellness Institute and Extreme Wellness Academy and co-owner of Extremely Alive Wellness Tonics and Maruia Hot Springs.
Cecelia Girr
Director of Cultural Strategy, TBWA\Worldwide
Cecelia Girr is both a journalist and strategy director for Backslash, the cultural intelligence unit powered by TBWA\Worldwide. For the past three years, she has led strategy for the unit's annual report on global cultural shifts. She is also the co-founder of Backslash's zine, ED\GE and served as deputy editor for the debut edition: Age of Wellness.
Elaine Glusac
Freelance Writer, Frugal Traveler columnist for the New York Times
Elaine Glusac is a frequent contributor to the New York Times travel section, where she writes the Frugal Traveler column. She has also written for AARP, AFAR, Condé Nast Traveler, National Geographic Traveler, Real Simple, Travel + Leisure and Virtuoso Life. In 2019, she was named Travel Journalist of the Year by the Society of American Traveler Writers.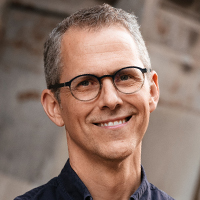 Robert Hammond
President & Chief Strategy Officer Therme Group US
Robert Hammond comes to Therme after serving for over two decades as co-founder and executive director of the High Line, where he led the transformation of an abandoned elevated railway line in Manhattan into an iconic and beloved urban park. He also created the High Line Network to foster community and share best practices among leaders of infrastructure renewal projects around the world. He has won numerous awards for his work and advised myriad companies and organizations.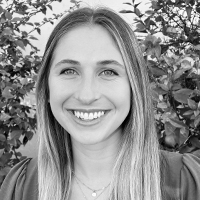 Skyler Hubler
Senior Cultural Strategist, TBWA\Worldwide
Skyler Hubler is a journalist and senior cultural strategist at Backslash, the cultural intelligence unit of the international advertising agency TBWA\Worldwide. In her role, she works across categories to help today's biggest brands stay one step ahead of culture. She was also a staff writer on Backslash's debut zine, ED\GE, which unpacks wellness' influence on everything from finance to food.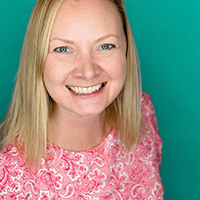 Jane Kitchen
Editor at Large, Spa Business
Jane Kitchen has a 20-year career in journalism, specializing in the spa and wellness industry. Jane is Editor at Large at Spa Business magazine, and has traveled the world in the name of wellness, writing first-person features on the latest spa openings, interviewing some of the most influential people in the business, and examining trends in the marketplace. She is also the Editor of the annual Spa Handbook, a resource for all in the wellness industry, and co-author of the Spa Handbook's annual Spa Foresight. Additionally, Jane works as a research and creative consultant for Under a Tree Health & Wellness Consulting. A seasoned content creator, Jane also runs her own communications firm, working with brands on everything from press releases to in-house magazines to make sure their message is on point.
Thierry Malleret
Co-Founder & Managing Partner Monthly Barometer
Thierry Malleret is the founder and managing partner of Monthly Barometer – a succinct predictive analysis provided to private investors, global CEOs and some of today's most influential opinion and decision-makers. Thierry possesses decades of unique professional experience spanning investment banking, as a Chief Economist and Strategist of a major Russian investment bank and as an Economist at the EBRD in London; think tanks and academia in New York and Oxford and government including a three-year spell in the Prime Minister's office in Paris. At the World Economic Forum in Switzerland, Thierry founded and headed the Global Risk Network and for a number of years was responsible for the programme of the annual meeting at Davos.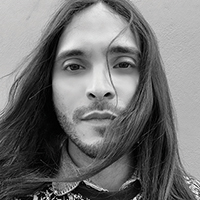 Ari Peralta
Award-Winning Neuroscientist and Sensory Designer 
Forbes-recognized innovator and award-winning sensory designer Ari Peralta is one of the world's leading voices in neuroscience and the senses. The winner of top design awards across multiple media disciplines, Ari champions ways to use the senses to elevate quality of life and promote self-awareness through Arigami UK—an innovative research consultancy dedicated to multisensory research. The "40 under 40" Harvard alumnus makes a positive impact through interdisciplinary projects that focus on using the senses and technology to support people's mental health.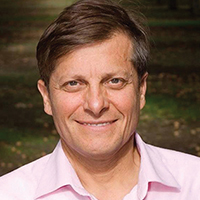 Michael Roizen, MD
Chief Wellness Officer Emeritus, Cleveland Clinic
Michael Roizen, MD, served as the Cleveland Clinic's first chief wellness officer (2007-2019) and founding chair of its Wellness Institute. Dr. Roizen is a recipient of an Emmy, an Elle and the Paul Rogers best medical communicator award from the National Library of Medicine. He initiated and developed the RealAge concept to motivate behavior change. He believes that soon 90 will be the new 40—described in his upcoming book The Great Age Reboot and Reboot Your Age app.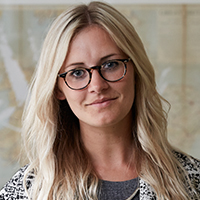 Jessica Smith
Brand Consultant & Wellness/Beauty Expert, Rennie Creative
Jessica is a brand consultant and renowned beauty and wellness specialist that's worked with top companies such as LVMH, Nike, Beiersdorf, Estée Lauder, PUIG Group and Remedy Place. As a former Senior Strategic Futures Analyst at The Future Laboratory, she is widely respected in the industry and has been a prominent panelist at the Global Wellness Summit. With over a decade of experience spanning brand strategy, trend forecasting and creative direction, she has a deep understanding of the consumer and brand landscape.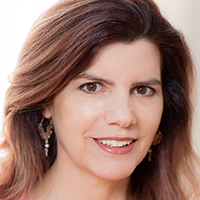 Lisa Starr
Principal, Wynne Business
Lisa Starr has over 35 years of experience in the beauty, spa and wellness industry, guiding businesses in performance optimization. Lisa is also the task force Chair for the GWI Consulting Initiative, a contributing editor at Spa Business Magazine, the educator for We Work Well, a writer for multiple global trade publications and a highly rated speaker. She offers spa and wellness management training courses online and worldwide.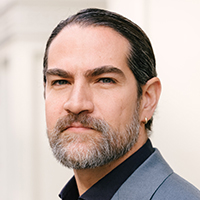 Omar Toro-Vaca
Senior Vice President of Community Development, Therme Group US
Omar Toro-Vaca is Senior Vice President of Community Development for Therme Group US, leading community integration and placemaking for the company as it expands throughout the United States. A trained architect, Omar joins Therme US from Kasirer LLC, where he was Senior Vice President of Real Estate, leading government and community relations for complex projects that will shape the future of New York City, including the LGBTQ+ Museum at the New York Historical Society and the revitalization of Central Park's Delacorte Theater.
---
SEE WHAT'S NEXT…
Preorder The Future of Wellness 2023 digital trends report before it is released on January 31 to save $20 and be the first to know the 12 key trends shaping the business of wellness in 2023 and beyond.