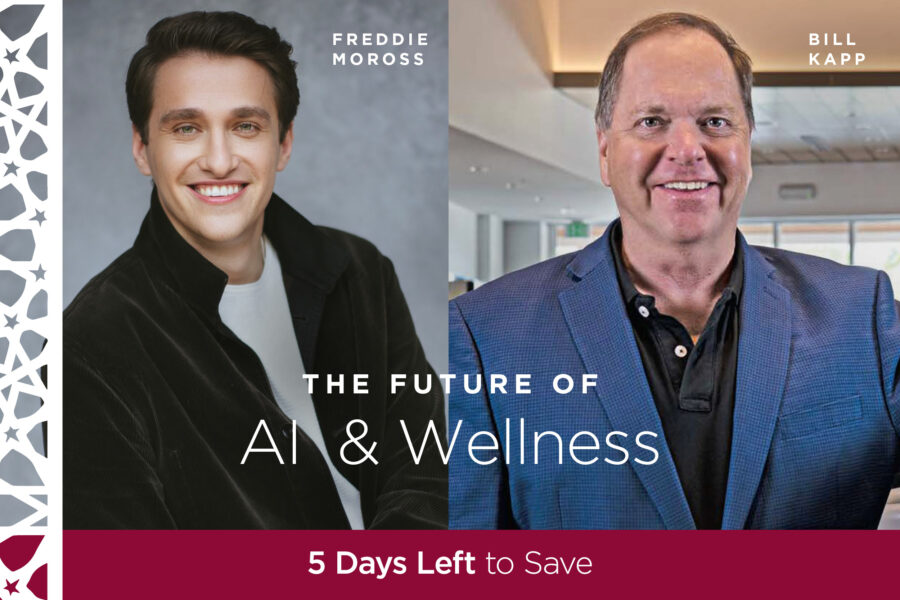 Join Us at the 17th Annual Summit
Gain Insights on the Future of AI and Wellness
On November 6-9, in Doha, Qatar, international business and thought leaders will gather at the 17th annual Global Wellness Summit to address some of the most pressing issues of our time, such as the impact of artificial intelligence (AI) on the wellness industry and the opportunities emerging from real estate to healthcare to mental wellness to beauty and more.
On the Agenda… AI & Wellness
Fountain Life CEO Bill Kapp, MD, will demystify and decode the power of AI to positively impact health outcomes. And he's bringing proof.
Myndstream Founder & CEO Freddie Moross will demonstrate why AI is becoming a partner in music for wellness, with a symphony of results.
Summit delegates will have access to AI-powered simultaneous translation of all the talks and panels on the Agenda in 30+ languages thanks to Wordly.
Price increases October 1.