Media Contact: Beth McGroarty
[email protected] • +1.213.300.0107
Michael C. Bush, CEO Great Place to Work, to Keynote at 2020 Global Wellness Summit on Why Equitable Workplaces Are Better for Business
Keynote to quantify how wellness and inclusion are vital to building better, more successful businesses post-COVID; Bush will share findings of new global workplace culture research conducted during the pandemic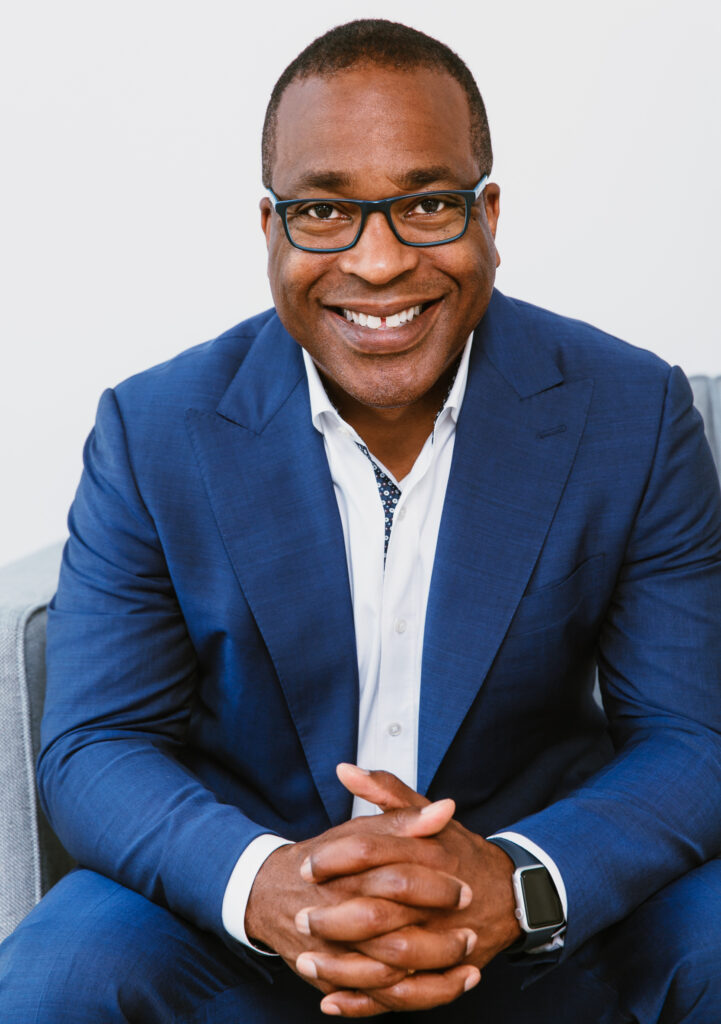 Miami, FL – September 30, 2020 – The Global Wellness Summit (GWS), the foremost gathering of international leaders in the multitrillion-dollar global wellness economy, today announced that Michael C. Bush, CEO of Great Place to Work® and renowned workplace culture expert, will keynote at its conference November 8–11, 2020, at The Breakers Palm Beach, Florida. The theme of the 2020 GWS is "Resetting the World with Wellness," and Bush will be one of the experts exploring how innovative and more democratic wellness concepts could transform human life post-COVID-19.
Bush's presentation, which will include new research conducted during the pandemic with hundreds of the world's leading CEOs, is entitled, "A Great Place to Work For All," and is based on his organization's inclusive leadership model and book by the same name. Bush will outline the importance of wellness and inclusivity in creating positive workplaces and quantify the ROI that these businesses achieve, such as typically outperforming peers in the stock market.
"The pandemic has created a major shift in work culture—forcing many businesses to become more flexible when it comes to remote workers, for example. At the same time, there's been an acceptance of the fact that racial inequality permeates every aspect of our lives. These two monumental moments have created new challenges and opportunities for business leaders across the globe," said Susie Ellis, GWS chair and CEO.
Great Place to Work is a global authority on high-trust, high-performance workplace cultures, operating in over 60 countries, providing the benchmarks, framework and expertise needed to create, sustain and recognize outstanding workplace cultures. The company is responsible for popular workplace lists, including "Best Workplaces for Women," "Best Workplaces for Millennials," and "Best Companies to Work For."
Bush's popular workplace culture book A Great Place to Work For All has garnered kudos and recommendations from CEOs of some of the world's leading companies, including Intuit, Salesforce, Kaiser Permanente, PwC and Marriott International. Said Salesforce CEO Marc Benioff: "The most successful companies have a higher purpose and are built on a foundation of trust, growth, innovation, equality, and making the world a better place for all. A Great Place to Work For All shares the essential values that every organization should follow to thrive in the future."
More about Bush:
Michael C. Bush is a global chief executive with over 25 years of experience leading small and mid-sized organizations through transformational growth. Driven by a love of business and an unwavering commitment to fair and equitable treatment, in 2015, Michael acquired ownership and currently serves as the global CEO of Great Place to Work. Bush set a new mission for the company: to build a better world by helping every organization become a Great Place to Work For All™ by the year 2030.
Bush is also a sought-after speaker and regular contributor to Fortune and has been featured in numerous publications, including Harvard Business Review, Wall Street Journal, Forbes, Inc., ThriveGlobal, Huffington Post, CNBC and TED.
Capacity at the 2020 Summit is limited; delegates are urged to register ASAP. To learn more about the Summit or to register, click here.
About the Global Wellness Summit: The Global Wellness Summit is an invitation-only international gathering that brings together leaders and visionaries to positively shape the future of the $4.5 trillion global wellness economy. Held in a different location each year, Summits have taken place in the US, Switzerland, Turkey, Bali, India, Morocco, Mexico, Austria, Italy and Singapore. The 14th annual Summit will take place at The Breakers Palm Beach, FL, from November 8–11, 2020. The 2021 GWS will be held in Tel Aviv, Israel, November 15–18.