Wellness Real Estate & Communities
2023 Speakers
From top developers expanding the boundaries of real estate to legendary architects to innovators of new standards and technologies, the speakers at the 2023 Wellness Real Estate & Communities Symposium represent the top minds shaping the future of this exploding sector. Join us for this unique opportunity to learn from and network with the top executives, developers, designers, policymakers, consultants and visionaries leveraging wellness to increase value in real estate.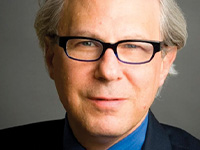 John Alschuler
Executive Chairman, Therme Group US, United States
John Alschuler is the executive chairman of Therme Group US, a company devoted to the creation of large-scale, accessible wellbeing facilities across North America. Since 1973, John has worked with cities, civic organizations and developers to solve complex urban development challenges and create financing strategies for distinctive places. In 1984, John founded HR&A Advisors, a national real estate and economic development consultancy, spending the last 38 years as CEO and chair of the board.
---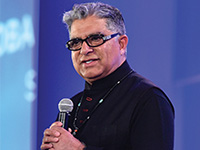 Deepak Chopra, MD
Founder, The Chopra Foundation & Chopra Global
Deepak Chopra™, MD, FACP, is founder of The Chopra Foundation, a nonprofit entity for research on wellbeing and humanitarianism, and Chopra Global, a whole health company at the intersection of science and spirituality. Dr. Chopra is also architect of the JPMorgan Chase workplace wellness program and is a recognized, world-renowned pioneer in integrative medicine and personal transformation. He is author of over 90 books, including numerous New York Times bestsellers, and serves as a senior scientist with Gallup Organization.
---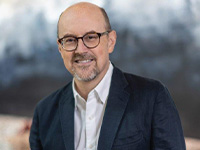 Craig Collin
President & COO, Tavistock, United States
With more than 25 years of experience, Craig Collin has focused his career around innovation, execution and growth in the building and development industry. As president and COO of Tavistock, Craig leads business and operational functions and has managed delivery for projects including Lake Nona, Sunbridge and Pier Sixty-Six Hotel & Marina. Previously he served as a division president with PulteGroup and has spearheaded the planning and development of hundreds of projects, including master-planned communities, infill and mixed-use developments.
---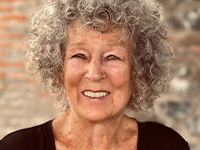 Clodagh
Founder & CEO, Clodagh Design, United States
Irish-born, New York-based designer Clodagh has been ahead of the curve with eco-friendly designs for homes and hospitality since she began her career. Clodagh is acclaimed for her life-enhancing minimalism and "wellness by design" tenets. She embraces healing modalities, using both ancient and cutting-edge methods to energize and balance space. She was one of the earliest adopters of feng shui, incorporating chromatherapy, aromatherapy, biophilia and the science of light. Her focus is sustainability.
---
Elizabeth Diller
Partner, Diller Scofidio + Renfro, United States
Elizabeth Diller is a partner of Diller Scofidio + Renfro. Alongside Ricardo Scofidio, her cross-genre work has been recognized with TIME's "100 Most Influential People" list and the first MacArthur Foundation fellowship awarded in the field of architecture. Most recently, Elizabeth led two cultural works significant to New York: The Shed and the renovation of MoMA. She is a member of the UN Council on Urban Initiatives and a professor of architectural design at Princeton University.
---
James (Jim) Dobbie
CEO, Zeal for Living
James (Jim) Dobbie is founder and CEO of Zeal for Living, a national development company creating wellness living communities of rental housing for Zeal's institutional clients. The projects honor Zeal's pillars of MOVE CONNECT NOURISH DWELL. Jim has over 20 years' experience in commercial real estate, operations and development. Before launching Zeal, he was responsible for over 50 transactions and development projects totaling $2.45 billion, consisting of multiple high- and mid-rise housing developments.
---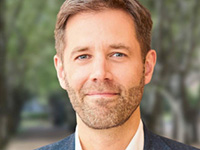 Peter Epping
Senior Managing Director, Global Head ESG, Hines, United States
Peter Epping is responsible for developing and implementing Hines's environmental, social and governance (ESG) strategy in close coordination with the firm's leadership, as well as its regional and key functional groups. The business line is charged with discovering, designing and delivering innovative ventures, partnerships and solutions that address critical sustainability imperatives. Peter joined the firm in 2001, working in various development and financial roles with Hines Germany and the Hines European Development Fund.
---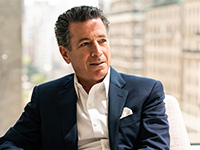 Adam Flatto
President & CEO, The Georgetown Company, United States
Adam Flatto is president and CEO of The Georgetown Company, where he has been involved with the development, acquisition and ownership of over 20 million square feet of commercial and residential real estate projects throughout the United States for 30+ years. He is a trustee and board member for a range of organizations and has been honored for his work in business leadership and enterprise. Flatto received his MBA from the Wharton School (Univ. of Pennsylvania).
---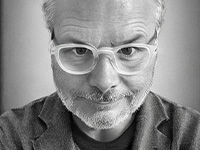 Jean-François Garneau
Chief Development Officer, INITIAL Real Estate, Founder & Chief Possibilities Officer, ALIŌ – Building Wellbeing; Co-Chair, Wellness Communities & Real Estate Initiative, Switzerland
Jean-François Garneau works to integrate wellbeing and wellness into the places that define our lives. He has created development strategies and provided creative direction and development services for resort and urban mixed-use projects in Europe, India, Mexico, Australia and New Zealand, the US and Canada. Passionate about real estate development, Garneau is also a keen study on the creation of cities, towns, villages and the mechanics and behavioral aspects of "people places" everywhere. He is also chair of the ULI Europe Hospitality Council.
---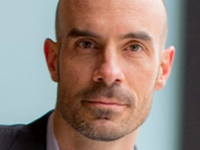 Joseph G. Allen
Associate Professor; Author; Director, Healthy Buildings Program, Harvard T.H. Chan School of Public Health
Joseph G. Allen, DSc, MOH, CIH is an associate professor at the Harvard T.H. Chan School of Public Health and director of the Healthy Buildings program. He began his career conducting forensic health investigations of sick buildings, leading teams of scientists and engineers to investigate and resolve indoor environmental quality issues. His academic research focuses on the critical role the indoor built environment plays in overall health. Allen is the co-author of "Healthy Buildings: How Indoor Spaces Drive Performance and Productivity."
---
Robert Hammond
President & Chief Strategy Officer, Therme Group US, Co-Founder, Friends of the High Line, United States
Robert Hammond joined Therme after serving for over two decades as co-founder and executive director of Friends of the High Line, where he led the transformation of an abandoned elevated railway line in Manhattan into an iconic and beloved urban park. He also created the High Line Network to foster community and share best practices among leaders of infrastructure renewal projects around the world. Hammond has won numerous awards for his work and advised myriad companies and organizations.
---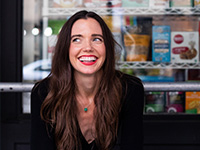 Rachel Krupa
Founder, The Goods Mart, United States
Rachel Krupa is the founder of The Goods Mart, a better-for-you, socially conscious convenience store with three locations in New York City. As a professional "snack curator," Rachel has deep insights into what makes a small brand stand out on the shelves and offers customized snack curation for corporations, hotels and more. She has been featured in publications including the New York Times, Today Show and Vogue, and has appeared on Grace & Cultivate's list of forward-thinking women.
---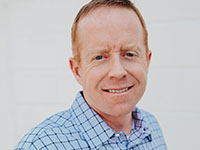 Chad Magleby
Managing Partner, Magleby Development, United States
Chad Magleby is a second-generation builder and has led Magleby Construction to become a nationally recognized, best practices construction company. During his leadership over the last 15 years, Chad has been involved in the design, construction and management of over 1.1 million square feet of residential construction with a built value of over $800 million. He has led market expansion efforts in regional offices in Park City, Utah; Sun Valley, Idaho; and Big Sky, Montana.
---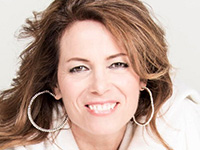 Amy McDonald
Owner & CEO, Under a Tree, Wellness Consultancy, United States
Amy is a 30+ year business expert widely recognized for transformational health and wellness consulting through her firm Under a Tree. Her team comprises experts in merging the best of hospitality and wellness into residential communities, mixed-use projects, hotels, sports performance facilities, lifestyle clubs, etc. with innovative wellness modalities that make best-in-class business models. Over the last 17 years, Amy has led clients through feasibility and business analysis, concept creation, design and development through execution, on an array of projects with national and global brands.
---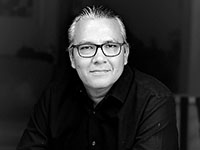 Carlos Monjaraz
Project Director, Koval, Mexico
Carlos Monjaraz is project director for Koval, a vertically integrated real estate investor, developer and operator driven by community building, sustainability and wellbeing. Carlos is currently responsible for overseeing Las Riberas, a $950 million master-planned community in Hermosillo, Sonora, Mexico. He holds degrees in architecture, construction management and real state management from the Tecnológico de Monterrey in México, as well as LEED and New Urbanism studies in the US. He has been a council member of the Municipal Institute of Urban Planning and Public Space of the City of Hermosillo since 2018.
---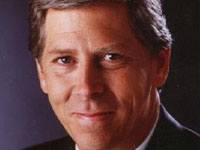 Donald Nevins
Managing Principal, DDM Consulting, LLC
DDM Consulting's comprehensive service portfolio includes the following: TMC3 Hotel, part of the Texas Medical Center, in Houston, Texas, complete with 521 rooms and conference center and 362-unit residential tower that contains a 95,000-square-foot pool terrace, pool, Jacuzzi, restaurant/bar and wellness center; and The Landing Paso Robles, California, a mixed-use development project that will feature a four-star boutique hotel, wellness center, retail, food and beverage establishments, winemaker space, industrial warehouse and amphitheater.
---
Michael Norton
Head, Global Property Management, JPMorgan Chase & Co., United States
Michael (Mike) Norton is the head of global property management within Global Real Estate. He joined JPMorgan Chase & Co. eight years ago, managing the firm's property and facilities management operations across 74 million square feet of real estate, comprising of nearly 7,000 commercial, data center and retail properties. Prior to JPMorgan Chase, Mike was global head of property management and operations of Tishman Speyer, one of the leading owners, developers and operators of first-class real estate in the world. A top-tier operator within the real estate industry, Mike has spearheaded Global Real Estate's response to the pandemic since its inception and is dedicated to improving building operations.
---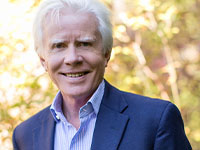 Steve Nygren
Founder & CEO, Serenbe, United States
Steve Nygren is the founder of Serenbe, a wellness community created as a biophilic model to demonstrate that preserving 70% of green space, interlaced with agriculture, art, housing and retail, is not only economically viable but the future of community wellbeing. Steve currently serves on multiple national boards, including The Ray C. Anderson Foundation, Children & Nature Network and The Biophilic Institute.
---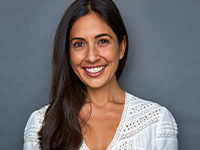 Rebecca Parekh
Co-founder & CEO, THE WELL
Prior to co-founding THE WELL, Rebecca Parekh was the COO for Deepak Chopra Radical Well-Being and a director at Deutsche Bank Securities where she held various positions including head of cross product sales and head of the US private institutional client group. She is on the board of directors for Ares Commercial Real Estate Corporation and an advisor to the Tufts
Friedman School of Nutrition Entrepreneurship Program. She also serves on the board of several nonprofit foundations.
---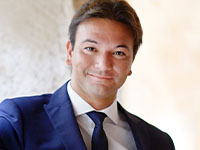 Alfredo Bataller Pineda
CEO, SHA Wellness Clinic & AB Living Group
Alfredo Bataller Pineda has a degree in law from the University of Alicante and a Master's degree in business administration from the Instituto de Empresa, commencing his career in real estate. In 2007, Alfredo joined the family company AB Living Group, now dedicated to the promotion of high-end developments and land management in Spain and Mexico; in 2008, he became CEO of SHA Wellness Clinic, today's world reference in health and wellness, and is now working on the expansion of AB Living and SHA in Mexico and the Emirates.
---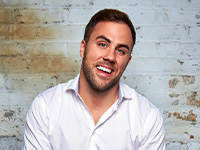 Kane Sarhan
Co-founder & CCO, THE WELL
Kane Sarhan is the co-founder & CCO of THE WELL, known as a one-stop shop for wellness. Prior
to THE WELL, Sarhan was head of brand for Starwood Capital Group's SH Hotels & Resorts where he oversaw the development and management of 1 Hotels & Homes and Baccarat Hotels & Residences. Sarhan was named to the 2013 Forbes 30 Under 30 list and has been featured in The New York Times, PBS, Forbes Magazine, CNN and more.
---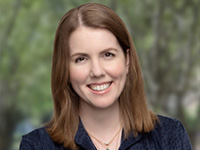 Kathryn Scheckel
Head, Global Venture Lab, Hines, United States
Kathryn Scheckel is head of Global Venture Lab, where she identifies, accelerates and delivers transformative ideas across the built environment. In this capacity, she oversees the progress and implementation of cross-functional initiatives that help push the business forward. Since joining Hines in 2019, she has initiated the global relaunch of OneHines Women's Network, which strengthens and empowers diversity, equity and inclusion amongst women at Hines. Previously she held strategic roles at McKinsey & Company.
---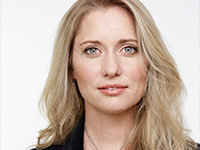 Veronica Schreibeis Smith
CEO & Founding Principal, Vera Iconica, United States
Veronica Schreibeis, AIA, NCARB, LEED AP, Smith leads a design brand focused on creating environments that support optimal human and planetary wellbeing. The company is recognized as a global pioneer in wellness architecture. She is also host of the podcast, "Architecture of Being: Composing a Conscious Life," which explores the impact our surroundings have on longevity, vitality and happiness. Schreibeis Smith has practiced architecture on four continents and founded the Wellness Architecture & Design Initiative for the Global Wellness Institute.
---
Paul Scialla
Founder & CEO, Delos Living, LLC, United States
After 18 years on Wall Street, Paul Scialla's interest in sustainability and altruistic capitalism led him to found Delos, which merges the world's largest asset class—real estate—with the world's fastest-growing industry—wellness. Since the company's inception, Paul has become a leading voice in the wellness and sustainability movements, serving as a keynote speaker at prominent green building, real estate, and technology forums and conferences around the world.
---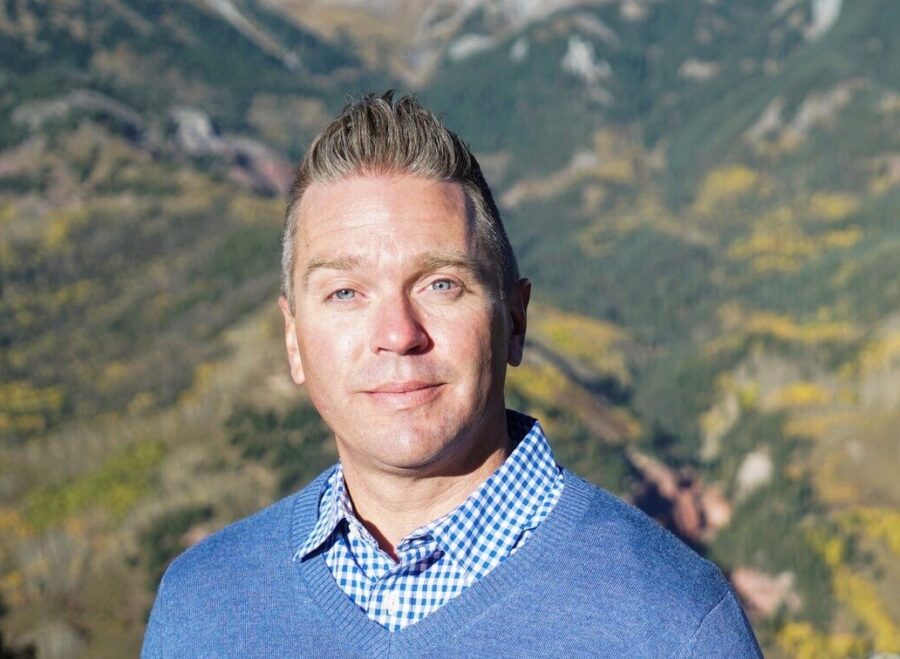 Todd Shaw
SVP, Business Development, Fountain Life, United States
As senior vice president of business development, Todd Shaw expands the reach of Fountain Life, a leader in preventative medicine with a mission to transform the current healthcare system into one that is both proactive and data-driven. Fountain Life's Precision Diagnostics enable people to boost longevity by catching and treating illnesses earlier than ever before. The global company is committed to delivering advanced diagnostics and vetted therapeutics to those who seek a longer, healthier and more vital life.
---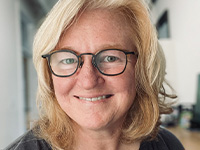 Teri Slavik-Tsuyuki
Principal, tst ink, LLC; Co-Chair, Wellness Communities & Real Estate Initiative, United States
For more than two decades, Teri has brought to life some of the most valuable and recognized brands and communities in resort and community development. She works with developers, investors, and entrepreneurs, bringing a "how might we?" curiosity to the creation of places and experiences that support wellness, connectivity and matter to people. She spearheaded the America at Home Study during the COVID-19 pandemic exploring changes in consumer behavior, with lasting impacts on home and community design.
---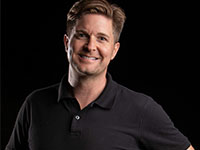 Joe Suski
Co-Founder & CEO, Ethos Baja
Joe Suski is a builder of communities and connection, both physical and virtual. Joe is the co-founder and CEO of Asana Vida—a global organization focused on changing lives through the power of wellness and intentional community. Through Asana Vida, he's stewarding the build-out of ETHOS Baja—an ocean-view wellness retreat center in Baja California, Mexico—and cultivating ETHOS FOUNDATION—an exclusive community of social impact pioneers. Impact is at the core of everything Joe does.
---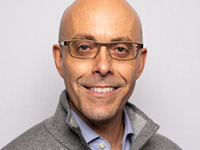 Matthew Trowbridge, MD
Chief Medical Officer, International WELL Building Institute; Associate Professor, University of Virginia School of Medicine
Matthew Trowbridge's (MD, MPH) academic research focuses on the impact of architecture, urban design and transportation planning on individual and population health. Dr. Trowbridge previously served as principal investigator for the Green Health Partnership between the University of Virginia and the US Green Building Council; this multiyear initiative, funded by the Robert Wood Johnson Foundation, focused on increasing consideration of health and wellbeing outcomes across global real estate by applying green building principles of market transformation.
---
Symposium Overview | Agenda | Hotel Recommendations | Media Accreditation | Register