Discover Your Future Business Opportunities
Order the Summit On Demand Playlist
If you have an Open Mind, an Open Heart and are Open for Business, you can still be a part of the Global Wellness Summit (GWS), the premiere gathering of international thought leaders shaping the $4.4 trillion wellness economy. While you may have missed the dancing, don't miss the discourse that happened at this impactful event. Gain critical insights to help you navigate the business of wellness with the Summit On Demand Playlist, capturing three days of keynotes and other content from the recent GWS in Tel Aviv.
---
The business of wellness is facing unprecedented growth as wellness becomes an integral driver of so many sectors beyond spa, beauty and hospitality. Opportunities abound as wellness real estate, preventative medicine and wellness-centric consumer demand across sectors—in our physical lives and the metaverse—unfolds in a way placing those who understand the business of wellness in an advantageous position.
 "People are demanding that wellness be at the center of everything they do."  And "New collaborations between medicine and wellness are a watershed moment for us all."  –Susie Ellis
Gain insights from the thought leaders shaping the future of wellness with the Summit On Demand Playlist, capturing more than 36 keynotes and panels from the 2022 GWS, along with research reports, presentation documents, inspiring performances and bonus content.
---
Access the Playlist to learn what is shaping the future of wellness–answering questions like: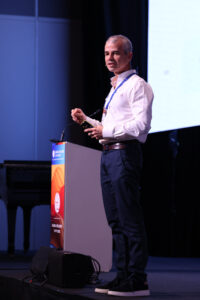 WHAT ARE THE UPCOMING TRENDS IN ALL SECTORS OF WELLNESS?
"We are actually regenerating the brain functionality on the tissue level…we can actually take the biology back in time."
The Game-Changing Science of Hyperbaric Medicine
Shai Efrati, Md, Professor, Sackler School of Medicine & Sagol School of Neuroscience, Tel Aviv University; Director, Sagol Center for Hyperbaric Medicine & research, Shamir Medical Center, Israel
---
HOW IS TECHNOLOGY IMPACTING WELLNESS?
"The world is seeking better technologies that can bring more wellness to more people."
Wellness Innovation and Technology in the Middle East: A Roadmap for Collaboration and Partnerships
Amir Alroy, Co-founder, Welltech Ventures, Israel
---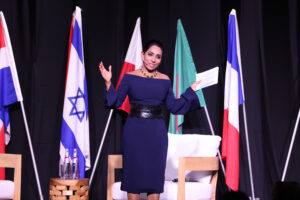 WHAT ARE THE KEY SECTORS ATTRACTING PRIVATE EQUITY NOW?
"We have collectively ignored women's health problems and bought into the social stigma…but now, startups in femtech are becoming unicorns at unprecedented rates."
Busting Taboos and Making Billions: Femtech and Wellness
Aradhana Khowala, CEO & Founder, Aptamind partners, United Kingdom; Board Member & Member of the Steering Committee, World Tourism Forum, Lucerne, Switzerland; Chair of the Global Advisory Board, The Red Sea Development Company, Kingdom of Saudi Arabia, United Kingdom
---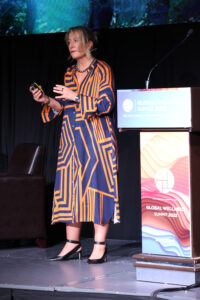 WHAT ARE THE MUST-HAVES OF ANY MEMBERSHIP FACILITY?
"We live in a subscription economy…selling a relationship, not a product. The best companies have reinvented themselves."
The Big Business of Private Membership Clubs
Anna Bjurstam, Wellness Pioneer, Six Senses; Partner, Raison d'etre; Strategic Advisor, Pegasus Capital Group, Sweden