Headlines in the Global Wellness Economy
Global Wellness News™ | April 18th, 2023
Water-based wellness is a hot trend these days. And operators of geothermal and mineral springs facilities and resorts in the U.S. are ramping up their offerings, letting enthusiasts know they don't need to head overseas to get in a healthy soak.
Digital behavioral health benefits company Spring Health has raised $71 million in a new funding round. This brings the unicorn's valuation to a whopping $2.5 billion. New York-based Spring Health is a B2B behavioral health organization that teams up with employers and health plans to offer digital support, meditation exercises, coaching, therapy and medication.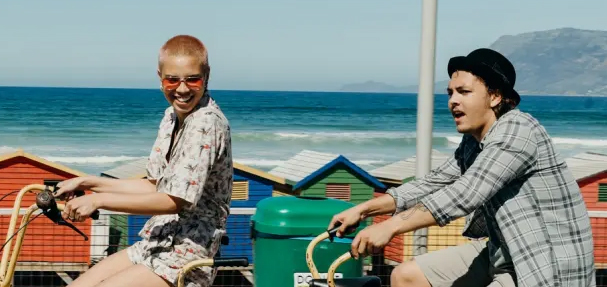 Read the article on CNBC >
The functional beverage market is indeed "exploding:" Cure has 60% penetration in e-commerce and outpaced first-quarter 2022 growth by 121%.
F45 Training is rebuilding its reputation after a tumultuous period of financial challenges and leadership changes. Leading the way. The first step, actor Mark Wahlberg was named F45's chief brand officer. Making another key addition, the HIIT studio franchise announced GNC vet Tom Dowd as its new CEO.
Felix, a Canadian digital health startup has raised $10M in Series A funding led by Whitecap Venture Partners. Other participants in the round include Mantella Venture Partners, BrandProject and US based H Ventures. Founded in January 2019, Felix is a DTC end-to-end digital healthcare platform providing telehealth and prescription delivery, best known for providing online access to birth control and erectile dysfunction treatments.
Curated Global Wellness News is posted every Tuesday and Thursday on the Industry News section of the GWS website. Sign up to receive weekly industry news, trends and updates from the Global Wellness Summit.