TRENDS + RESEARCH

2023 Annual Press Event
RESEARCH | 2023 TRENDS REPORT | SPONSORS
Each January, the Global Wellness Institute (GWI) and the Global Wellness Summit (GWS) co-host an exclusive NYC press event where GWI researchers present their latest wellness research and GWS issues its hotly-anticipated annual wellness trends report.
---
The Future of Wellness 2023 Trends
The Global Wellness Summit (GWS) released its annual "The Future of Wellness 2023 Trends" global trends report, the longest-running, most in-depth (160-pages) and only truly global forecast of the newest directions in wellness. The 12 wellness trends for 2023 were unveiled at a media event in New York City (qualified media can request a free copy here.) The 2023 Global Wellness Trends are supported by Biologique Recherche and Art of Cryo.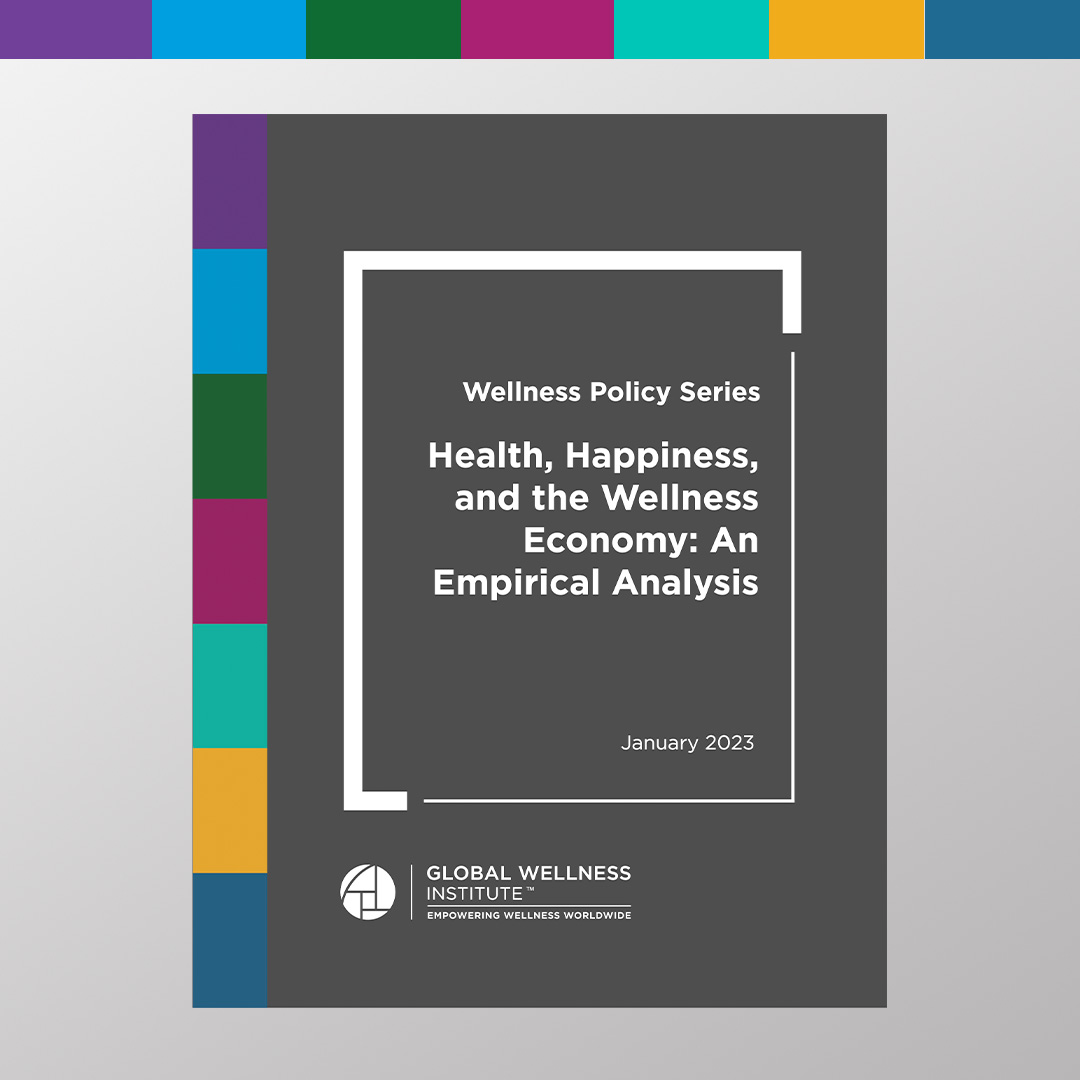 2023 Health, Happiness, and the Wellness Economy:
An Empirical Analysis
This report examines the nexus of wellness spending, health, and happiness, in a collaboration between GWI and a key author and statistician for the UN World Happiness Report. It is the first-ever global analysis of the statistical relationships between total and sector-level wellness economy spending and various measures of happiness and health outcomes. Based on the results of the statistical analyses, we explore the implications for the wellness economy and the scope for public policy actions.
---
THANK YOU TO OUR
2023 SPONSORS
Meet the leading companies who are champions for wellness in their industries. View the full playlist of videos, or click below to view each sponsor video to learn more about these incredible wellness industry leaders.