A chance to present your wellness innovation
to global industry leaders
This competition is now closed
Technology: Driving Wellness Innovation
The Call for Wellness Innovations is an exciting opportunity to win a chance to present your innovative wellness technology idea to delegates at the 2020 Global Wellness Summit in Palm Beach. Submissions will be judged by a heavy-hitter group of international CEOs, business leaders and venture capitalists, culminating in the awarding of the first "Global Wellness Summit Prize."
The GWS Tech Innovation Pavillion
The Global Wellness Summit is also showcasing wellness innovation at the Summit's first ever "Tech Innovation Pavilion" on site at The Breakers Palm Beach, November 8-11. The GWS is proud to partner on both of these important projects with Welltech1, a wellness fund and innovation hub in Tel Aviv, Israel. Read more about the Pavilion and the competition in the press release to global media.
Competition Details
1. Virtual applications were due by October 2, 2020 to be considered for the competition.
2. Submissions will be screened first by the Welltech1 advisory board and founders.
3. If selected, you will present to wellness leaders on a virtual Demo Day. (Thursday, October 8 or Thursday, October 22)
4. If your innovation is chosen, you will be flown to Palm Beach to share your idea with the assembled Global Wellness Summit delegates on the main stage; be the subject of a press release and global media promotion; and be presented with the "Global Wellness Summit Prize".
Meet The Judges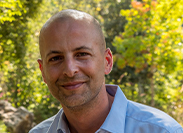 Amir Alroy
Co-founder, Welltech1, Israel

Amir Alroy is the co-founder of Welltech1 and the co-chair of the Global Wellness Summit in Israel. He was founder, CEO and chairman of Cloud 9 Wellness Clubs, the first professional personal training clubs in Israel. In addition, Amir was the COO of Arizen Real-Estate Development. Before that, he served as COO of A.Y.R.A.D. Amir holds a MSc in Sports Management and is certified as a personal trainer and wellness coach.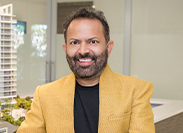 Dilip Barot
Founder, Creative Choice Group, India & United States
Dilip Barot is the founder of Creative Choice Group, a conglomerate of companies that were founded on doing well by doing good for the communities in which they invest. His investments have been focused on uplifting the socio-economy of various communities by creating a better environment for jobs, education, housing and livability. Dilip has been featured in numerous publications, including Forbes, Wall Street Journal and Times of India.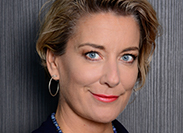 Anna Bjurstam
Wellness Pioneer, Six Senses, Sweden
As of 2018, Anna Bjurstam carries the title of "Wellness Pioneer" for Six Senses, responsible for all wellness innovation, content and development. She joined Pegasus Capital Advisors as a strategic advisor in 2015, focusing on wellness initiatives within the build environment, workplaces and hospitality. Anna is a founding board member of the GWS, corporate council member of Harvard University Department of Environmental Health, and co-chair of the GWI's "Wellness Communities."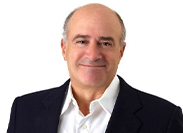 Craig Cogut
Founder, Chairman & CEO, Pegasus Capital Advisors, L.P., United States
Founder, chairman and CEO of Pegasus Capital Advisors, L.P., Green Climate Fund accredited private equity fund manager focused on sectors influenced by global resource scarcity, combatting climate change, and rising demands for human health and wellness.
Ian James
Founder & CEO, The Ideation Lab, LLC, United States
Ian James founded The Ideation Lab, LLC, and provides strategic vision and development leadership in mergers and acquisitions and analysis. He has raised roughly $100M in capital investment for various operations since 2014. He currently serves as the Chairman of the Board of a Hemp Genetic and Life Science Company in Colorado. In 2016, Politico Magazine named Ian one of the United States' most influential political thought leaders.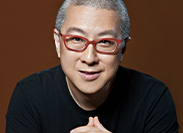 Victor Koo
Chairman, Heyi Holdings; Co-founder, Tianren Culture, China
Victor Koo founded Heyi Holdings in 2005, which incubated Youku in 2006. He led Youku as chairman and CEO. Victor continues to serve as chairman of Heyi Holdings, which focuses on early and growth-stage investments in sectors with the potential to generate both financial returns and positive social impact. In 2016, he co-founded Tianren Culture, a next-generation social platform with the mission to foster positive global values and lifestyles.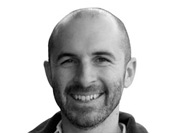 Ivo Facianof
Managing Partner, MindSpring Capital, Israel
Ivo Facianof is a seasoned entrepreneur and strategic investor. He is a managing partner at MindSpring Capital and the founder of Velis, a leading worldwide online marketing and advertising solution. As an investor, Ivo is focused on mentoring portfolio companies globally and helping to refine their processes to strengthen their strategy and brand, provide deeper value, and achieve growth.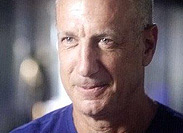 Ofir Frank
CTO of Maccabi Tel Aviv BC, Israel 
Ofir Frank is the CTO of Maccabi Tel Aviv BC, responsible for seeking and building technological products and services that meet the team's needs. Ofir has extensive experience in examining the short- and long-term needs of the group and helping reach its objectives. One of Maccabi Tel Aviv's goals as a world-leading sports club is to be the leading innovation team and to take part in the Israeli start-up ecosystem.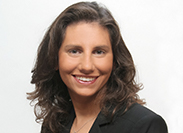 Galit Horovitz
Co-founder, Welltech1, Israel
Galit Horovitz has extensive experience in business development and international M&A, working with technology, finance and consulting companies. Previously, Galit was a business development partner in SZ Financial Consulting, where she assisted companies of all stages in capital raising and business strategy. Prior to joining SZ, Galit worked for BDO Consulting Firm in the M&A department. Before that, she held positions in Poalim portfolio management and Gilat Satcom.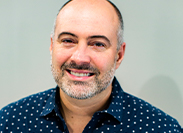 Stephen Letourneau
Chief Brand Officer, Cannuka, United States
Stephen Letourneau directs Green Light Acquisitions Global Cannabis Brand Portfolio. He is responsible for the ideation, creation and development of brand ethos, product development, and leading the strategy surrounding the launching of and growth of the individual product lines. His background in Human Resources and Operations allows him to connect and lead the right people for the growth of the brand while maintaining an intimate knowledge of supply chain logistics.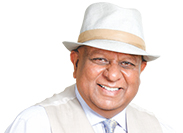 Dr. Bhupendra Kumar Modi
Founder & Chairman, Smart Group, Singapore

Dr. Bhupendra Kumar Modi is a prominent industrialist known for his social and cultural leadership. He is known as a "Man of Many Firsts" for introducing many new consumer technologies in India. Dr. Modi has been recognized as an ambassador of Indian culture and thought. His constant endeavors to promote Indian culture, philosophy, business and talent internationally have been recognized by leaders and organizations across the globe.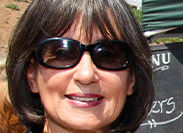 Laurie Racine
Founder, Racine Strategy, United States
From ideation through the early periods of revision, worry, fundraising and growth strategies, Laurie Racine is a digital start-up maven. As an investor, board member, founder and advisor, she has launched start-ups and created critical networks across the media, education, healthcare and philanthropy sectors. Using her performing arts and science background, she interweaves the creative's mindset with the scientist's approach to problem-solving to create unique value for all her endeavors.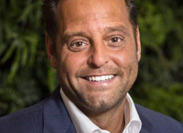 Paul Scialla
Founder & CEO, Delos, United States

After 18 years on Wall Street, Paul Scialla's interest in sustainability and altruistic capitalism led him to found Delos, which merges the world's largest asset class—real estate—with the world's fastest-growing industry—wellness. Since the company's inception, Paul has become a leading voice in the wellness and sustainability movements, serving as a keynote speaker at prominent green building, real estate, and technology forums and conferences around the world.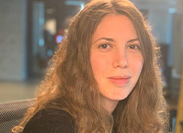 Hadas Spektor
Head of Lifestyle & Wellness Vertical, Facebook, Israel
Hadas Spektor leads the lifestyle and wellness vertical at Facebook Israel, Facebook's business arm, dedicated to supporting the growth of the Israeli wellness start-up ecosystem.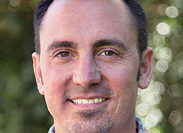 Josh Todd 
CMO, Mindbody, United States

Josh Todd focuses on global marketing, branding and advertising strategy for Mindbody. With 20+ years of in-depth consumer marketing expertise and a data-driven approach, he has a proven record of successful customer-acquisition initiatives and long-term brand building. Most recently, he served as chief marketing officer for Localytics, a pioneer in the mobile engagement space, helping companies like ESPN, HBO, Comcast and RunKeeper create deeper relationships with customers through their apps.