THE CONFERENCE THAT SHAPES THE FUTURE OF WELLNESS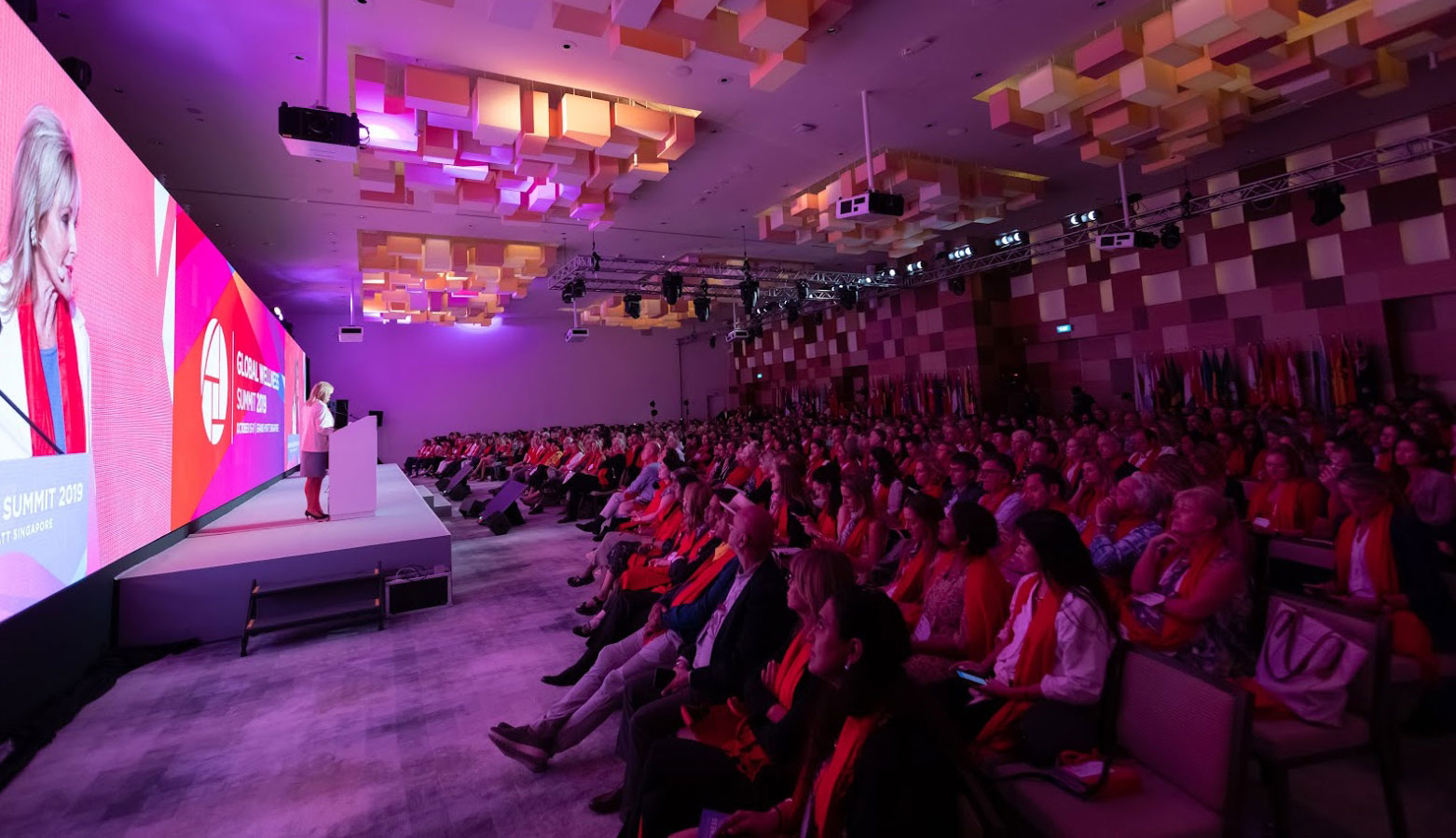 The conference that shapes the future of wellness
The Global Wellness Summit is where the world's leading corporations and organizations join together to shape all aspects of the business of wellness. From setting trends to being the first to experience the latest innovations and research to changing the way business is done, the Global Wellness Summit is where the future of health and wellness begins.
Convened Around the World
 The Global Wellness Summit takes place in a different part of the world each year, enabling delegates to experience different cultures, indigenous wellness practices, and truly global innovations. This broadens the Summit's reach and impact—and introduces delegates to ideas that will reverberate for years to come. Each Summit, on average, has representation from over 50 countries.
---
Shaping the Business of Wellness
At each annual Summit, delegates look at the world through a wellness lens and identify important global trends. The Summit challenges all delegates to look at the way business is done and to create new, collaborative models for the future.
The 2020 Summit will have the most powerful focus on health and wellness technology innovation (not only from within Israel but globally) in its 14-year history. And for the first time, there will be a Tech Innovation Pavilion where attendees can get up close and personal with the most cutting-edge wellness start-ups.
The three-day program is a balanced mix of informative and inspiring presentations, subject-specific panels, and roundtables and open conversations. View Sample Agenda
Wellness Sectors Represented:
• Beauty and Anti-Ageing
• Complementary and Alternative Medicine
• Healthy Eating, Nutrition and Weight Loss
• Physical Activity and Mind-Body
• Preventative and Personalized Medicine and Public Health
• Thermal/Mineral Springs
• Spa and Hospitality
• Wellness Tourism
• Wellness Lifestyle Real Estate
• Workplace Wellness
---
The Global Wellness Summit in Photos