Serenbe Exclusive Post-Summit Retreat for 2020 Delegates
Experience Living Well November 11-13
Serenbe is a pioneering wellness community on the edge of Atlanta where architectural planning sets a new standard. Situated among acres of forests and meadows–with miles of trails connecting homes and restaurants with arts and businesses – Serenbe is the site of the exclusive 2020 post-Summit experience for registered delegates. Learn more about what you will enjoy during your wellness retreat below. And apply to be a delegate here and register for the Summit here.
Your Serenbe Wellness Experience
Every detail in the agenda for your two-day retreat is designed to make time for your personal wellbeing and explore this award-winning wellness community. Serenbe's goal is to provide programs and experiences that help you discover:
• Mind-body balance by living in harmony with the natural rhythm of nature
• Daily rituals within a wellness ecosystem you can integrate at home
• Shared experiences with the Serenbe community and the Summit global wellness family

Rediscover Living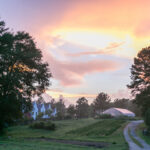 Pilates, yoga and Peleton. Sunrise meditation and chanting. Forest bathing, horseback riding and trail hikes. Spa treatments, cooking classes and farm tours–to name a few. During your retreat you can choose the programs and classes you would like to experience. In addition, there will be time to meet with a healer or wellness coach, connect with Serenbe's wellness community experts and enjoy a special reception with Serenbe founders, Steve Nygren and Marie Lupo Nygren.
Accommodations and Dining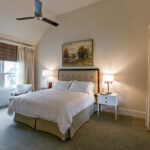 Summit delegates will stay in gracious rooms or suites at The Inn at Serenbe, which is set on a 36-acre farm. There are endless opportunities to relax and connect with nature and all stays include afternoon tea, evening sweets and a full country breakfast.
Serenbe's talented chefs prepare delicious and healthy cuisine with fresh ingredients from the 25-acre organic farm, seasonal Saturday Farmer's Market, a thriving Community Supported Agriculture program, and edible landscaping, including blueberry bushes along paths and sidewalks.
Pricing and room details will be available soon.
Award-winning Sustainable Wellness Community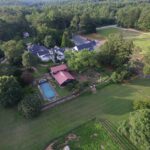 Serenbe, home to over 650 residents, has won numerous awards including the Urban Land Institute Inaugural Sustainability Award and the Atlanta Regional Commission "Development of Excellence." In addition, EarthCraft named Serenbe the "Development of the Year."
If you have any questions, please contact Beatrice Hochegger at [email protected].