2020 Airport Transportation
There are three airports available near The Breakers Palm Beach.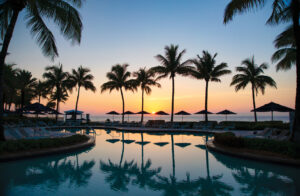 Palm Beach International Airport (PBI)
Distance from PBI to The Breakers (5 miles or 8 km)
Fort Lauderdale International Airport (FLL)
Distance from FLL to The Breakers (56 miles or 91 km)
Miami International Airport (MIA)
Distance from MIA to The Breakers (81 miles or 130 km)
Transportation Options
Chauffeured Transportation
The Breakers partners with USA Transportation Dav El for transportation needs. Delegates can learn more about their rates, COVID-19 protocols and book airport transfers at this link.
Uber or Lyft
Uber or Lyft are available on Android and iPhone for delegates who prefer to use ride-hailing services. Different ride-hailing options and fares are offered on the apps, and fares are subject to applicable surcharges.
Local Taxicab Companies
Taxis are also available outside the various airports.