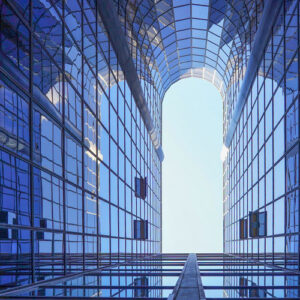 OPEN FOR BUSINESS.
The Global Wellness Summit (GWS) is unequivocally a business conference. The leaders and visionaries gathering at this truly unique four-day Summit create an extraordinary community of people at the highest levels focused on the big picture, willing and able to effect change. Convening in Tel Aviv, Israel, October 31 – November 3, 2022, the theme for this year's GWS is "Open Minds. Open Hearts. Open for Business."
---
The 2022 GWS Is Open for Business.
Relationships forged
From the discussions provoked by keynote speakers to Table Topic lunches to Dine-Around adventures to the festive gala, any past delegate would attest that the deep, meaningful relationships forged with influential people in the industry are the greatest benefit of GWS. 
Investments are made
Attracting both investors and highly attractive investment opportunities, the Summit is renowned for its Agenda analyzing the largest opportunities unfolding in the wellness economy, from beauty and spa to wellness real estate and workplace wellness to travel and wellness technology and more.
Business gets done
GWS serves as a global launch pad for key announcements like the Axiom Space / Timeshifter partnership aimed to help astronauts on the world's first commercial space station and nurtures partnerships like the myndstream / Universal Companies partnership. Unique to GWS, the coveted Delegate Directory facilitates one-on-one connections post-conference.

Join us at #2022GWS where the wellness economy is Open for Business to shape the future of wellness and prepare your business to thrive.
Explore the Summit | Register | Meet the Speakers