Reverse Pitch Events: How to Get
Funding for Your Wellness Idea
Learn which ideas leading investors in the wellness space are looking for—and why they decide to invest in certain concepts. Successful companies will also share how they pitched their ideas. Each Reverse Pitch Event features an investor or investment firm and is followed by a moderated Q&A.
---

Health and wellness companies and start-ups are a hot investment topic. But how to get funding for your idea is the challenge.
Barry Dorfman and top members of the BLD Holdings investment team will explain their unique selection process (they use medical doctors to vet companies) and discuss some of their latest seed and late-stage investments.
BLD Holdings focuses on investments in life sciences, technology and health—and their Reverse Pitch presentation will also contain valuable insights for all health and wellness companies looking for funding. Barry Dorfman, founder and president, BLD Holdings, Inc., will lead the Reverse Pitch Event. Gitte Pedersen, CEO and co-founder, Genomic Expression, and Professor Dr. Michael Rossbach, an experienced life and health sciences professional, will join this exclusive presentation.
---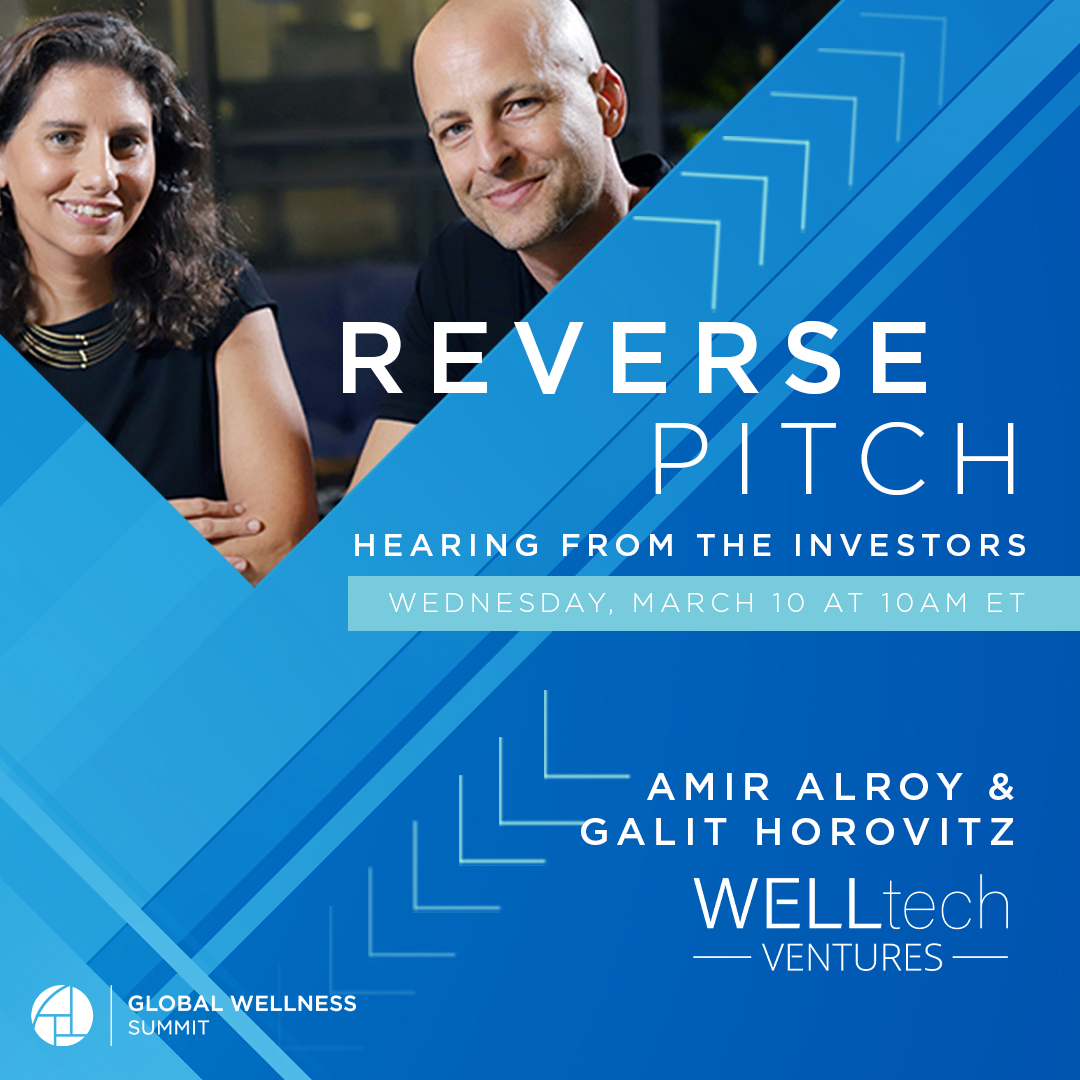 New markets. Increased innovation. Expansion of existing companies. There is no question that the golden age for investment in health and wellness has arrived. But how do you make your investment pitch stand out in the sea of start-ups and companies jockeying for a piece of the $4.5 trillion global wellness economy? In this exclusive Global Wellness Summit "Reverse Pitch" event, Amir Alroy and Galit Horovitz, co-founders of Israel's Welltech Ventures, will explain what type of health and wellness ideas they are looking for and why they decide to invest in certain companies. Three of these companies will then discuss what it's like to receive investment and share how they pitched—including their winning pitch decks.