---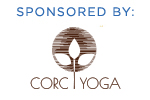 "Why Am I So Exhausted? How Your Sleep has Changed and What You Can Do About It"
Michael J. Breus, PhD 
You've probably noticed that sleep (or lack of it) is a hot topic. The GWS is excited to announce that Michael J. Breus, PhD, renowned sleep expert and best-selling author, will lead the next Wellness Master Class on March 24, from 10-11 a.m. ET. During this special presentation, Dr. Breus will speak on the science of sleep and Peak Performance, including bio-hacking your sleep, executive sleep practices for busy CEOs, and more. Named one of the 10 most influential people in sleep, he will also explain why healthy sleep programs are a major trend in wellness—and why they matter to your business.
Dr. Breus was recently named the top sleep expert in California and is on the clinical advisory board of The Dr. Oz Show. He is an expert resource for most major publications, doing more than 250 interviews per year for publications such as the New York Times and Wall Street Journal. He is also a frequent guest on TV programs, including CNN, Oprah, The View and The Today Show, and lectures around the world. Dr. Breus's Wellness Master Class presentation will be followed by a moderated Q&A.