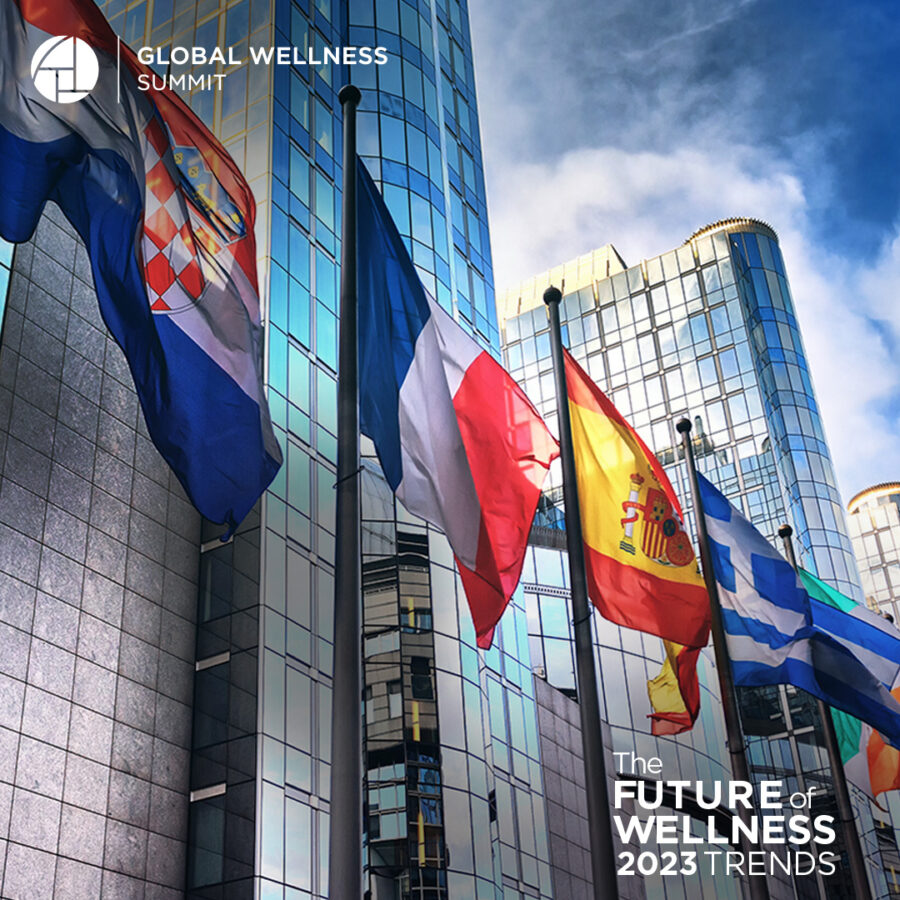 TRENDS SUMMARY
7. WELLNESS + GOVERNMENTS
The Case for Coming Together
By Thierry Malleret
Wellness policies have been years in the making, but in 2023 and beyond, they will evolve, multiply and strengthen. Governments "know" the crippling economic and societal costs that come when people don't feel mentally and physically well. They "know" that unwellness shrinks the labor force while simultaneously hurting productivity—the worst possible combo for long-term economic growth. They "know" that preventative wellness saves public money because it always costs less than cure.
Now more governments are moving from knowing to action, pursuing diversified policies aimed at, pursuing policies—aimed at improving physical, mental, work, environmental, and even financial wellbeing—from healthy eating campaigns to funding regenerative agriculture and biodiversity protection. Portugal (and other countries) has taken aim at disintegrating work-life balance with new "right to disconnect" laws, banning employers from contacting workers after work hours. Japan launched a national project spanning a host of wellness objectives, with a focus on boosting the healthspan of its aging population. More than 85 countries have legislated against sugary beverages. The New York City's mayor's office just invested $44 million to train 200,000 doctors and nurses on how to use preventative "lifestyle medicine."
Wellness policies will become far more prominent on the political agendas of national, regional and local governments. We predict they will be: (1) more expansive, by encompassing adjacent policies that contribute to our planetary, societal and individual wellbeing; (2) more "muscular," toughening regulations and fighting vested interests; and (3) more local, because the greatest policy-success stories happen when you empower communities at the local level.
---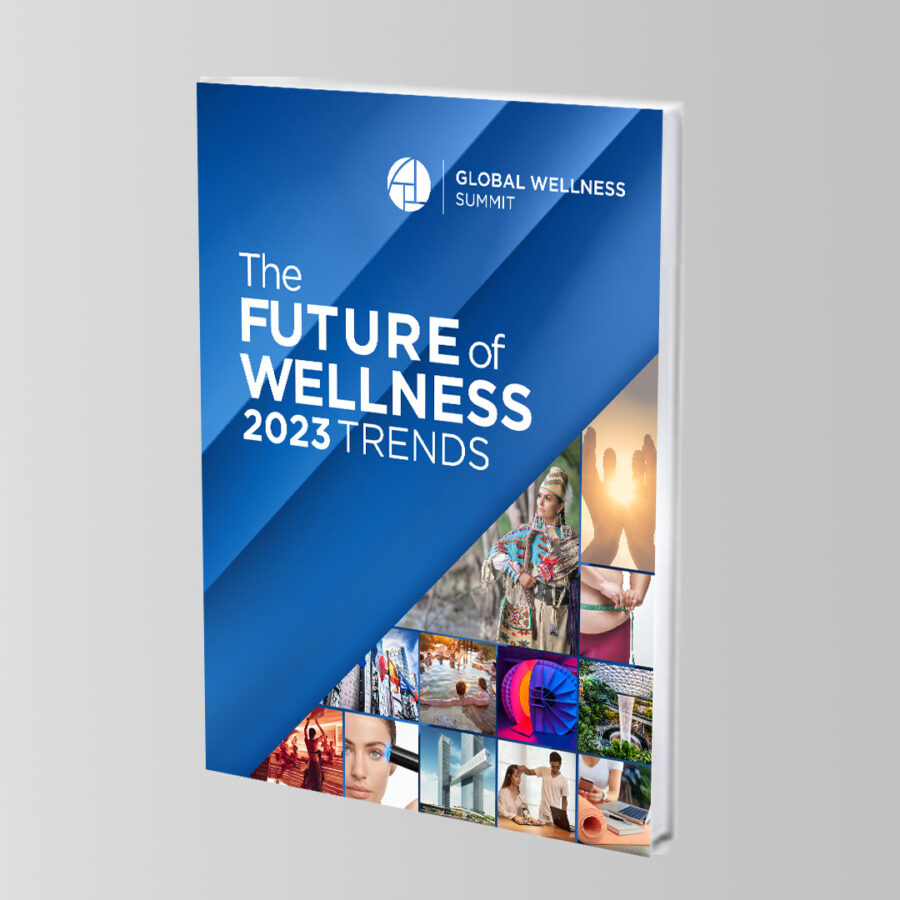 Order the Full Report
Understand the Trends Shaping the Business of Wellness
Now available, the longest-running, most in-depth (160 pages) global forecast of the newest directions in wellness was just released by the Global Wellness Summit. The Future of Wellness 2023 Trends global trends report identifies 12 key wellness trends impacting the wellness economy in 2023 and beyond.
---
People who liked this trend also viewed…
10. WELLNESS + SENSES
Multisensory Integration
By Ari Peralta
Advances in neuroscience and neuroaesthetics confirm that, when combined, the senses elevate our human experience. Nature is multisensory and it turns out, so are we. The senses have always been present in wellness…Keep Reading
11. WELLNESS + BIOHACKING
The Wild, Wild West of Biohacking
By Marc Cohen, MD
Biohacking is the attempt to control biology and defy disease, decay and death so we can become superhuman. The idea is not new; our ancestors were masterful biohackers and developed low-tech hacks such as fasting, isolation, chanting, yoga, martial arts…Keep Reading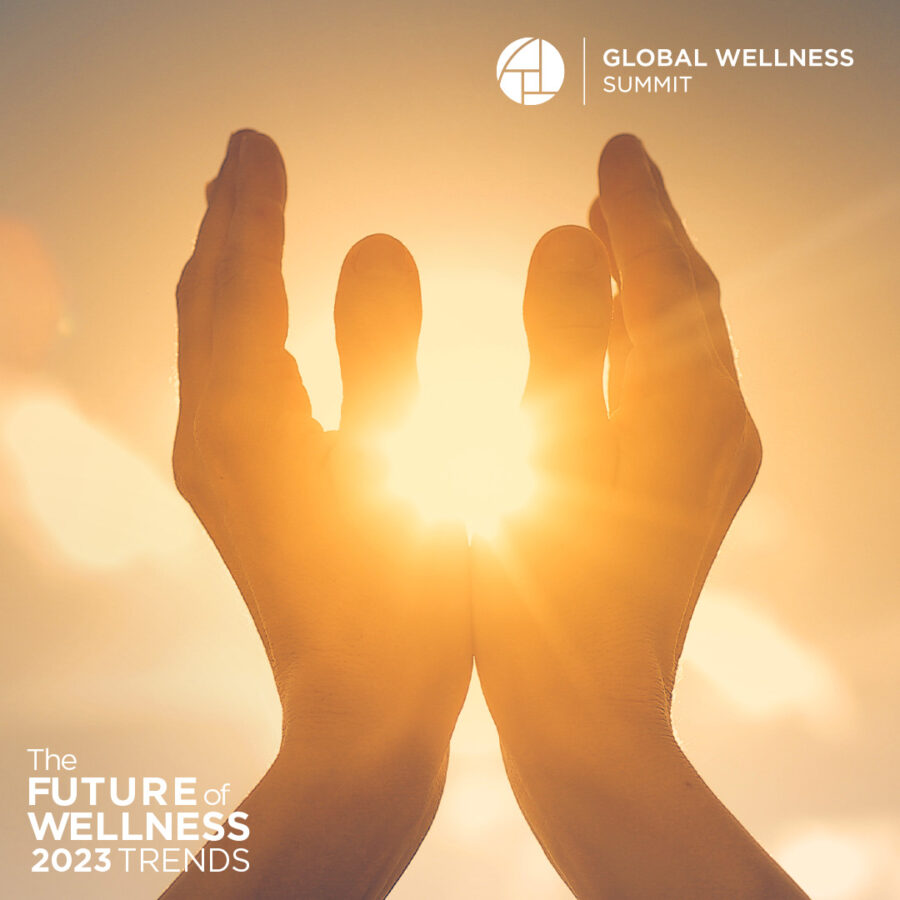 12. WELLNESS + FAITH
Having Faith in Business
By Brian Grim
It's not surprising that the pandemic led to a resurgence of faith. What is surprising is that the corporate world is embracing it. While diversity, equity and inclusion (DEI) initiatives in workplaces have focused on race, gender, sexual orientation…Keep Reading