TRENDS SUMMARY
10. WELLNESS + SENSES
Multisensory Integration
By Ari Peralta
Advances in neuroscience and neuroaesthetics confirm that, when combined, the senses elevate our human experience. Nature is multisensory and it turns out, so are we. The senses have always been present in wellness. In fact, we subconsciously associate many wellness activities with one sense or another… spa is touch, wellness music is sound, chromotherapy is color, healthy food is taste and thermal is temperature. This siloed approach is quickly changing in remarkable ways.
Now brands are accessing multiple senses simultaneously to better support wellbeing outcomes, amplify wellness experience and influence behavioral change—think using multiple sensory cues in a harmonious way to deepen meditation. With a better grasp on evidence, wellness brands are using multisensory integration as an approach to deepen and amplify felt experiences. From wellness brands to spas to retailers, they are experimenting with playful combinations of light and sound, light and taste, etc., to build connection and more meaningful moments.
Some examples: In Saudi Arabia, the AIUIa Wellness Festival has curated a 360-degree multisensory event allowing visitors to stimulate and elevate all five senses amidst ancient and stunning surroundings; while Six Senses has teamed with mycoocoon to create synesthetic dining experiences, enabling guests to "taste" color and sound, while, in the metaverse, digital sense is becoming a reality, adding scent and touch to sight and sound.
---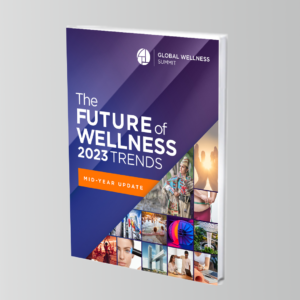 Order the Full Report
Understand the Trends Shaping the Business of Wellness
Now available, the longest-running, most in-depth (160 pages) global forecast of the newest directions in wellness was just released by the Global Wellness Summit. The Future of Wellness 2023 Trends global trends report identifies 12 key wellness trends impacting the wellness economy in 2023 and beyond.
---
People who liked this trend also viewed…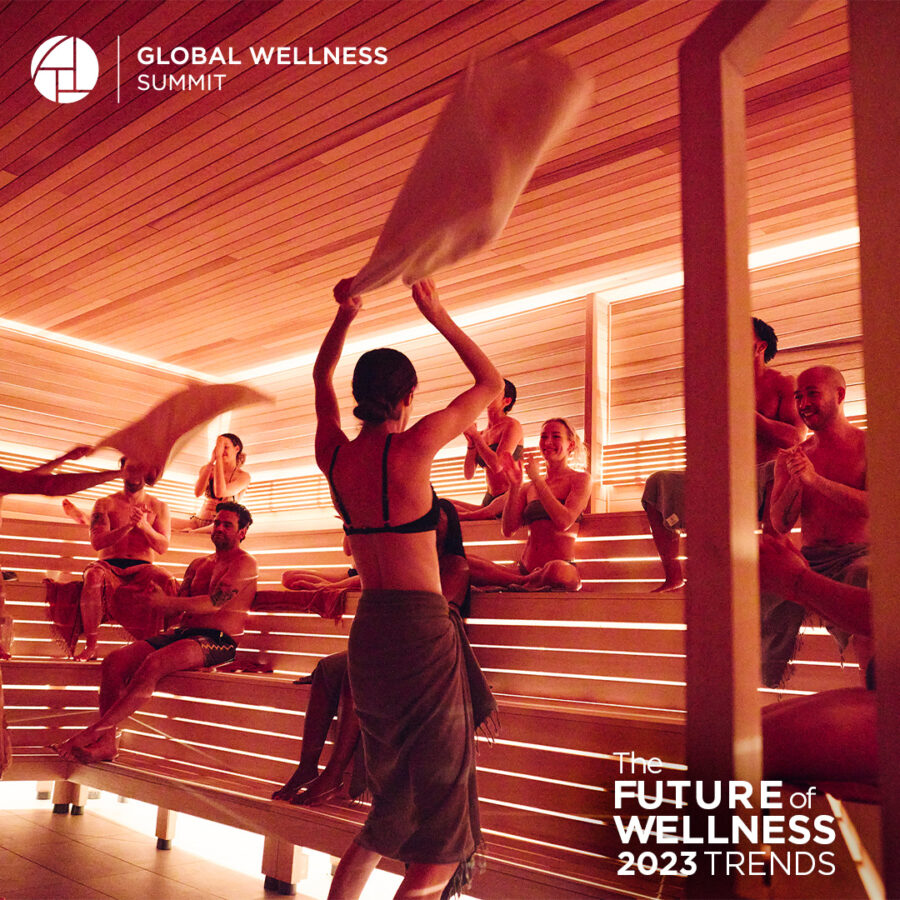 1. WELLNESS + GATHERING
Wellness Comes for the Loneliness Epidemic
By Beth McGroarty
We "know" loneliness is skyrocketing, that it kills and that the #1 predictor of health and happiness is relationships. But somehow, the recent uber-capitalist wellness market has led with two things: a sea of keep-them-spending…Keep Reading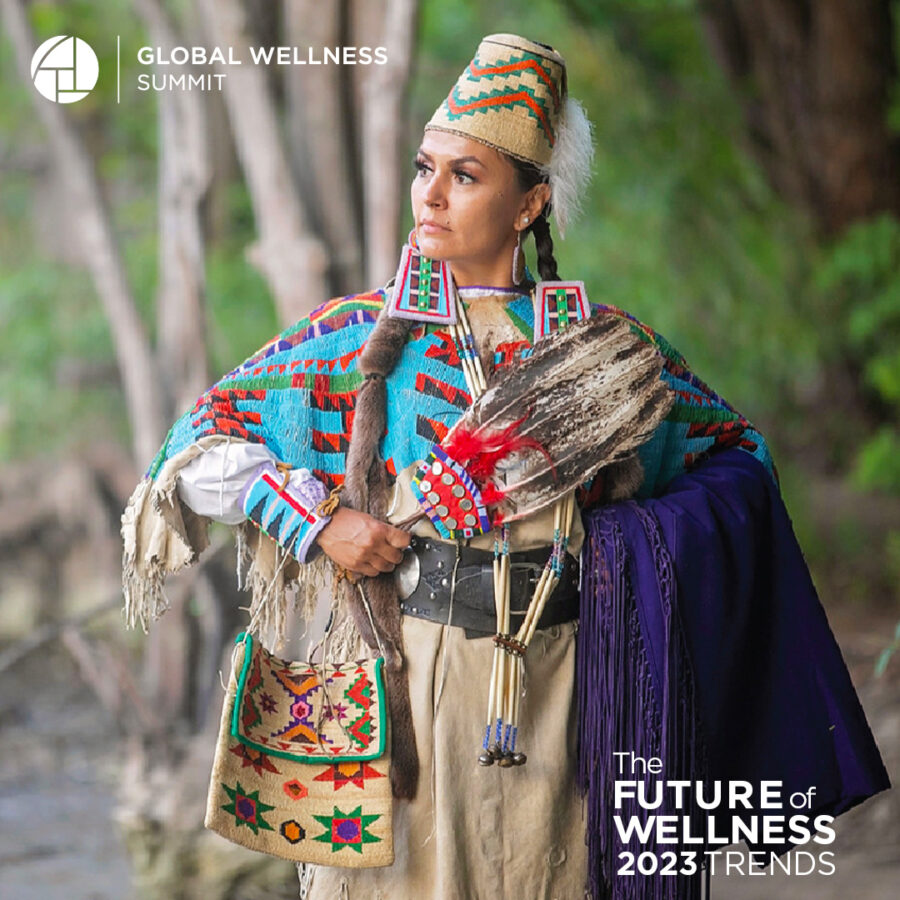 2. WELLNESS + TRAVEL
From Global Smorgasbord to Hyper-Indigenous

By Elaine Glusac
Wellness and wellness tourism have long resembled Disney's "It's a Small World": buffets of global experiences typically divorced from place. Yoga, born in India, is ubiquitous worldwide; ayahuasca retreats have departed their…Keep Reading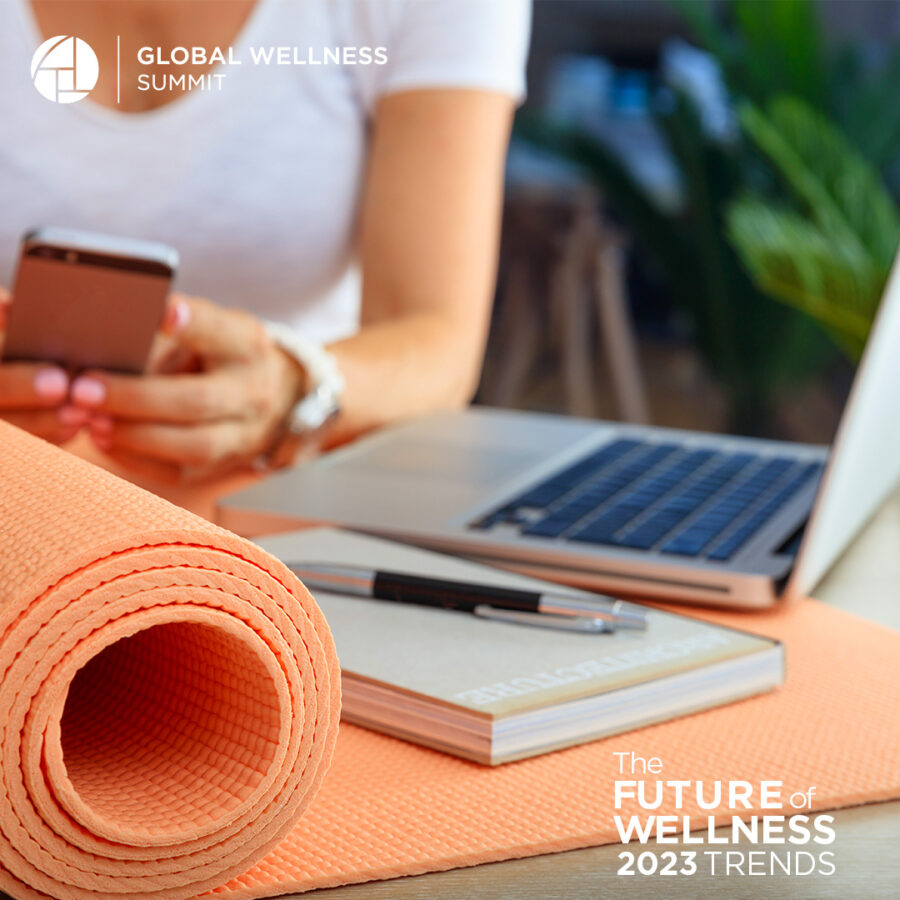 3. WELLNESS + WORKPLACE
Workplace Wellness Finally Starts to Mean Something
By Skyler Hubler & Cecelia Girr
From protected time off to finally acknowledging women's health needs, employee wellness is getting a much-needed rethink. Employers have been casually tossing around the word "wellness" since…Keep Reading