TRENDS SUMMARY
3. WELLNESS + WORKPLACE
Workplace Wellness Finally Starts to Mean Something
By Skyler Hubler & Cecelia Girr
From protected time off to finally acknowledging women's health needs, employee wellness is getting a much-needed rethink. Employers have been casually tossing around the word "wellness" since the 1980s. But four decades later, we have little to show for it. Worldwide, 70% of knowledge workers have experienced burnout in the past year, and a recent global study found that 38% of workers hate their jobs so much that they wouldn't wish it on their worst enemy. Clearly, all those "workplace wellness" initiatives haven't been effective. But with the pandemic dramatically accelerating shifts in work models and the mental health crisis—and employees newly empowered—things are changing for the better.
In this trend, we explore how superficial wellness at work schemes are being replaced with more meaningful solutions. Better balance is being achieved through movements such as extended, company-wide vacations and the "right to disconnect" from emails after hours; employers making in-person time count with memorable offsites and gatherings at wellness resorts and social wellness clubs (meetings held in ice baths are officially a thing); and topics once stigmatized, like menopause and infertility, gaining the attention of the world's biggest employers. Even psychedelics are entering the scene, with Enthea set to launch ketamine therapy as a workplace benefit across the US this year. The workplace wellness reform is well underway and it's set to change everything, from how we connect with coworkers to what we look for in a job.
---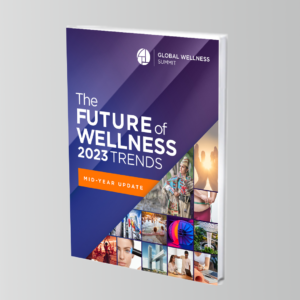 Order the Full Report
Understand the Trends Shaping the Business of Wellness
Now available, the longest-running, most in-depth (160 pages) global forecast of the newest directions in wellness was just released by the Global Wellness Summit. The Future of Wellness 2023 Trends global trends report identifies 12 key wellness trends impacting the wellness economy in 2023 and beyond.
---
People who liked this trend also viewed…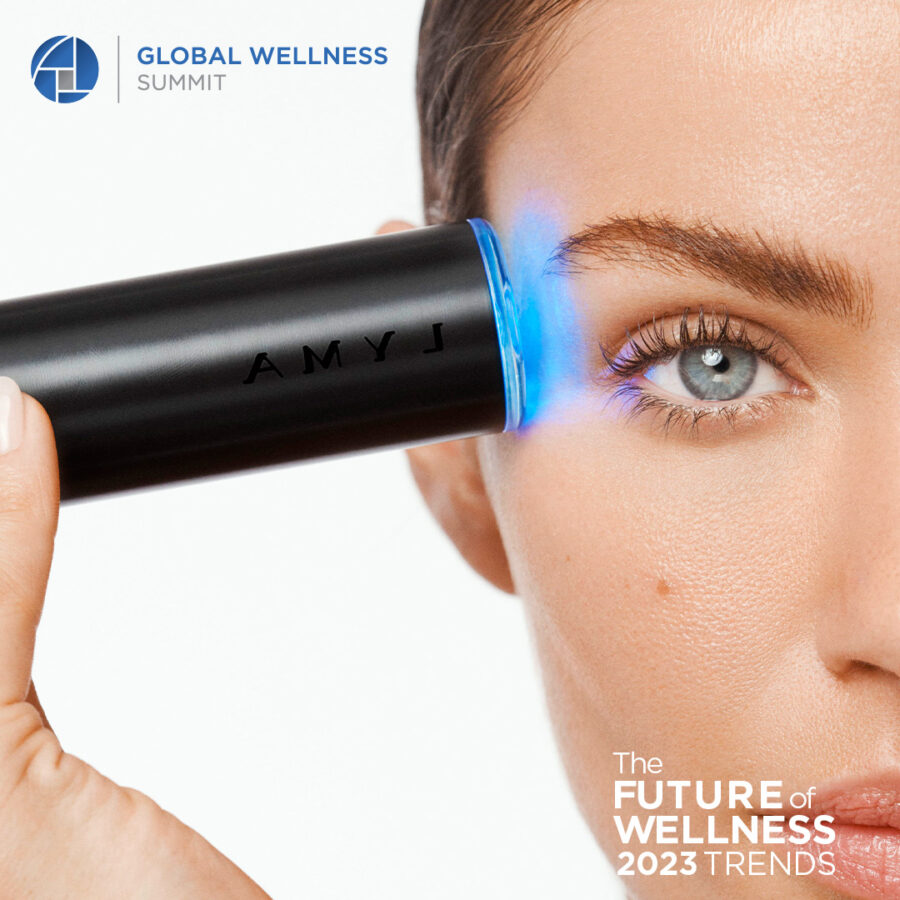 4. WELLNESS + BEAUTY
From "Clean" to Biotech Beauty
By Jessica Smith
As the aftermath of the Covid-19 pandemic subsides, one thing has become clear: science is king. In the world of beauty, the shift towards data-backed products has never been more evident. We're seeing an about face from…Keep Reading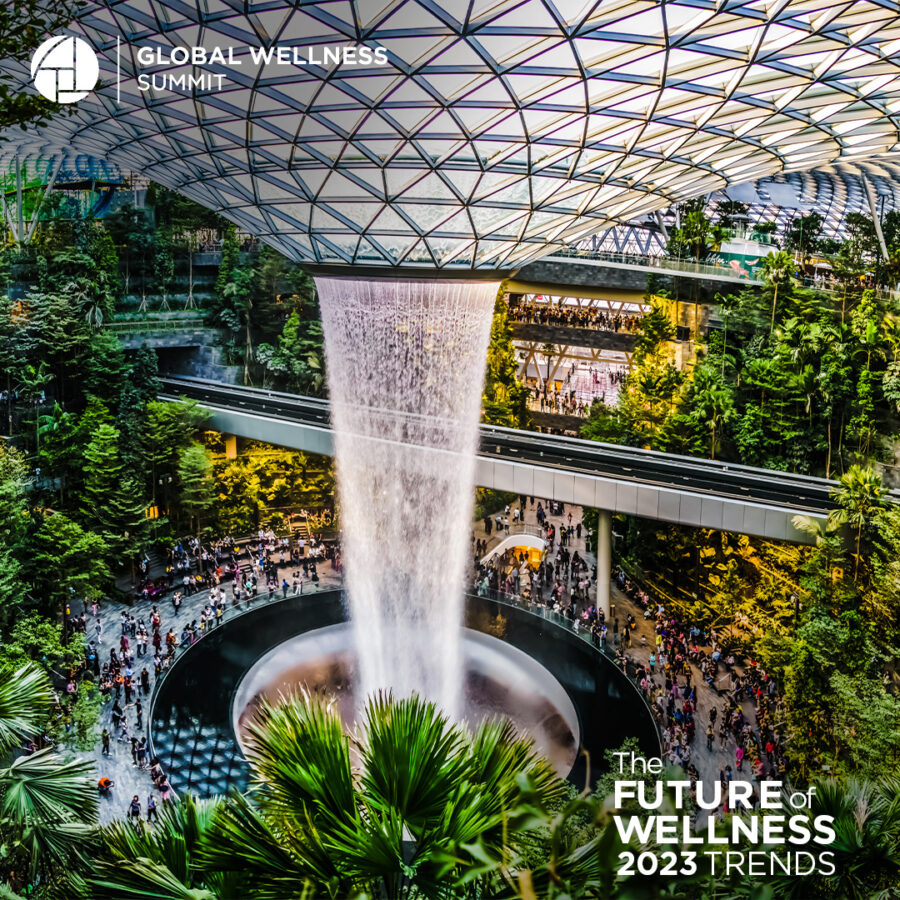 5. WELLNESS + CITIES
Urban Infrastructure Just Might Save Cities
By Robbie Hammond & Omar Toro-Vaca
The role of the city has been reimagined countless times over the centuries (they've been trading posts, political and artistic centers, and, recently, concrete jungles of retail and offices). But the pandemic served as a wake-up call for…Keep Reading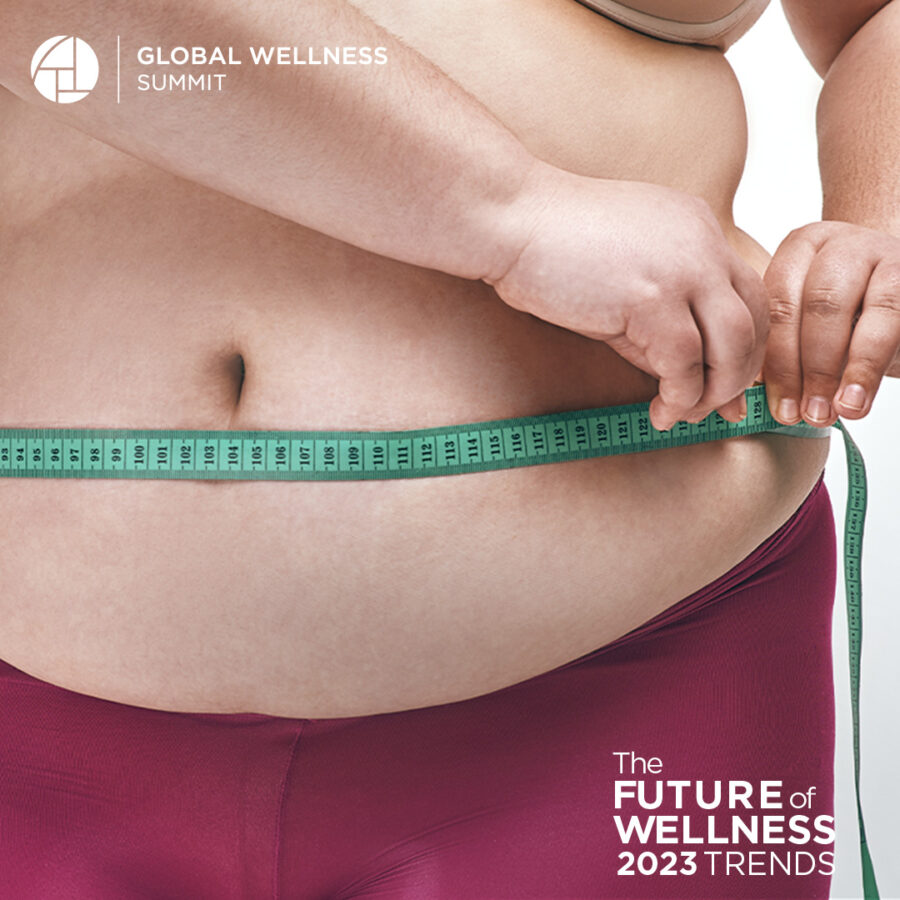 6. WELLNESS + WEIGHT
The Skinny on Brown Fat and Eliminating Obesity
By Michael Roizen, MD
Harnessing the ability to live longer and "younger" is among the biggest trends in medicine and wellness today. Dr. Michael Roizen believes a crucial factor in the longevity quest is recognizing that not all fat is…Keep Reading