TRENDS SUMMARY
5. WELLNESS + CITIES
Urban Infrastructure Just Might Save Cities
By Robbie Hammond and Omar Toro-Vacay
The role of the city has been reimagined countless times over the centuries (they've been trading posts, political and artistic centers, and, recently, concrete jungles of retail and offices). But the pandemic served as a wake-up call for just how unwell our cities are—sparking a new recognition of the inextricable relationship between the health of the cities and the health of city dwellers. Global cities are now at another historical inflection point where they are rebuilding themselves around the wellness needs of their citizens. "Urban wellness infrastructure" is no longer perceived as a luxury—it's a necessity.
This trend examines diverse, creative ways that an urban wellness infrastructure—the melding of capital improvements and business opportunities that holistically address social, mental and physical health—is being embraced all around the world as a solution for accelerating growth, fueling post-pandemic recovery and cultivating healthier, happier citizens.
There are so many powerful examples. Developed 20 years ago on an abandoned railway line in the heart of Manhattan, the Highline is a pioneering example of this trend—a wellness destination in its own right where people exercise, socialize and take in natural beauty in the heart of the city. The Highline has inspired over 60 such projects across America. The 11th Street Bridge Park in Washington, DC, a new public space project that connects neighborhoods and helps cross racial and economic divides, is an example of the new community-building urban wellness infrastructure.
In Singapore, the government is striving to become an "urban wellness haven," creating a whole slate of programs and initiatives that showcase the city's unique natural and wellness resources. In Monterrey, Mexico, a successful collaboration between private and public organizations, DistritoTec, is creating a thriving new community with wellness at its core—a model Mexico plans to replicate.
To remain vital in the next century, cities must become places not to survive but to thrive. That's only possible with a new wellness infrastructure.
---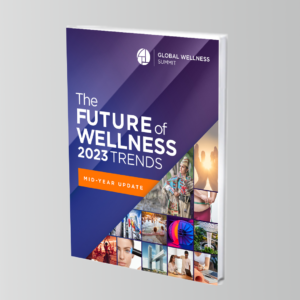 Order the Full Report
Understand the Trends Shaping the Business of Wellness
Now available, the longest-running, most in-depth (160 pages) global forecast of the newest directions in wellness was just released by the Global Wellness Summit. The Future of Wellness 2023 Trends global trends report identifies 12 key wellness trends impacting the wellness economy in 2023 and beyond.
---
People who liked this trend also viewed…
10. WELLNESS + SENSES
Multisensory Integration
By Ari Peralta
Advances in neuroscience and neuroaesthetics confirm that, when combined, the senses elevate our human experience. Nature is multisensory and it turns out, so are we. The senses have always been present in wellness…Keep Reading
11. WELLNESS + BIOHACKING
The Wild, Wild West of Biohacking
By Marc Cohen, MD
Biohacking is the attempt to control biology and defy disease, decay and death so we can become superhuman. The idea is not new; our ancestors were masterful biohackers and developed low-tech hacks such as fasting, isolation, chanting, yoga, martial arts…Keep Reading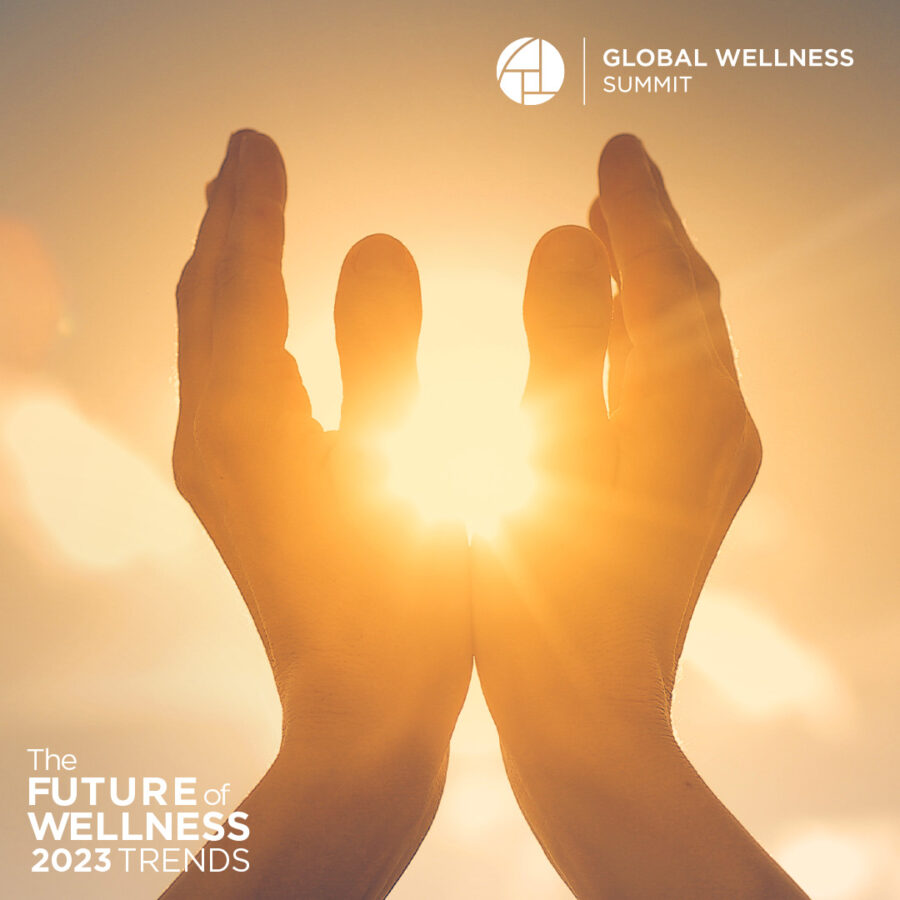 12. WELLNESS + FAITH
Having Faith in Business
By Brian Grim
It's not surprising that the pandemic led to a resurgence of faith. What is surprising is that the corporate world is embracing it. While diversity, equity and inclusion (DEI) initiatives in workplaces have focused on race, gender, sexual orientation…Keep Reading