TRENDS SUMMARY
8. WELLNESS + WATER
Blue, Hot and Wild
By Jane Kitchen
The pandemic spurred a hunger for in-nature experiences that shows no signs of abating. But when we talk about the nature surge, we usually remain on terra firma. In 2023, people will jump into the world's wild waters for some "blue wellness"— with an unprecedented global surge in new-look hot springs destinations and wild and cross-country swimming going global.
At the steamy end of the temperature spectrum, hot springs are now poised to be the next big thing in wellness. There are an unprecedented number of new and in-the-pipeline global destinations and new life is being breathed into long-forgotten facilities–from Australia to the US (where about 50 new projects are underway). (Finally, we are all "becoming Europeans.") A whole new social era in hot springs has arrived, where developers are combining live entertainment, watery wellness classes, restaurants and bars with traditional soaking. At Peninsula Hot Springs in Australia, take in live bands from its hot springs amphitheaters and do some hot springs yoga; at Sky Lagoon in Reykjavik, you soak in the midnight sun while sipping prosecco from a swim-up bar; you'll soon be able to watch a baseball game while soaking in hot springs at Hokkaidos' ESCON Field. This is social, affordable wellness and it's pulling in a younger, diverse crowd.
On the cold side of the trend, there is surging interest in wild, cold and cross-country swimming, once the domains of serious athletes. Wild swimming groups like the Bluetits Chill Swimmers offer inclusive group swims that foster connection, and more global resorts (the trend is moving beyond the UK) are offering guided wild swimming programs—whether the Hotel J in Sweden or New York's Mohonk Mountain House. Cross-country swimming is starting to take off, epic adventures where hiking and wild swimming are combined. People are even building wild swimming ponds instead of the old concrete swimming pools.
The future of wellness and nature immersion? Blue, hot, cold and wild.
---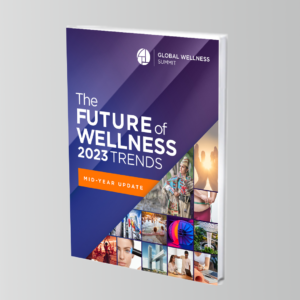 Order the Full Report
Understand the Trends Shaping the Business of Wellness
Now available, the longest-running, most in-depth (160 pages) global forecast of the newest directions in wellness was just released by the Global Wellness Summit. The Future of Wellness 2023 Trends global trends report identifies 12 key wellness trends impacting the wellness economy in 2023 and beyond.
---
People who liked this trend also viewed…
10. WELLNESS + SENSES
Multisensory Integration
By Ari Peralta
Advances in neuroscience and neuroaesthetics confirm that, when combined, the senses elevate our human experience. Nature is multisensory and it turns out, so are we. The senses have always been present in wellness…Keep Reading
11. WELLNESS + BIOHACKING
The Wild, Wild West of Biohacking
By Marc Cohen, MD
Biohacking is the attempt to control biology and defy disease, decay and death so we can become superhuman. The idea is not new; our ancestors were masterful biohackers and developed low-tech hacks such as fasting, isolation, chanting, yoga, martial arts…Keep Reading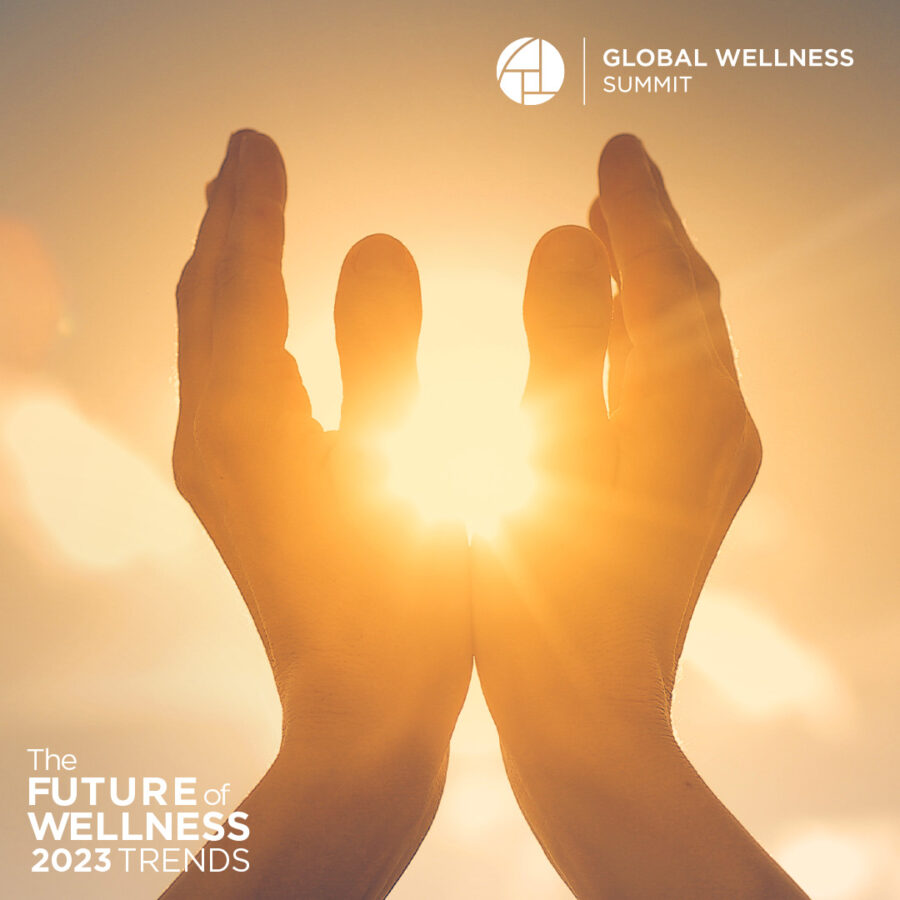 12. WELLNESS + FAITH
Having Faith in Business
By Brian Grim
It's not surprising that the pandemic led to a resurgence of faith. What is surprising is that the corporate world is embracing it. While diversity, equity and inclusion (DEI) initiatives in workplaces have focused on race, gender, sexual orientation…Keep Reading