Alila Hotels of the Americas
California, USA
Connection has become a rarity in today's ever-moving world. Sometimes we just need time to pause, reconnect and engage with the unique facets of the moments we are in. Alila is a collection of those moments—a rare balance of serenity, the moment to catch your breath, and discovery, the moment that takes your breath away, in awe-inspiring destinations across the globe.
From thrilling surfing lessons for the more active to tranquil, scenic bike rides for those who prefer life one pedal at a time, Alila exists to restore a sense of wonder in every guest, no matter their individual journey.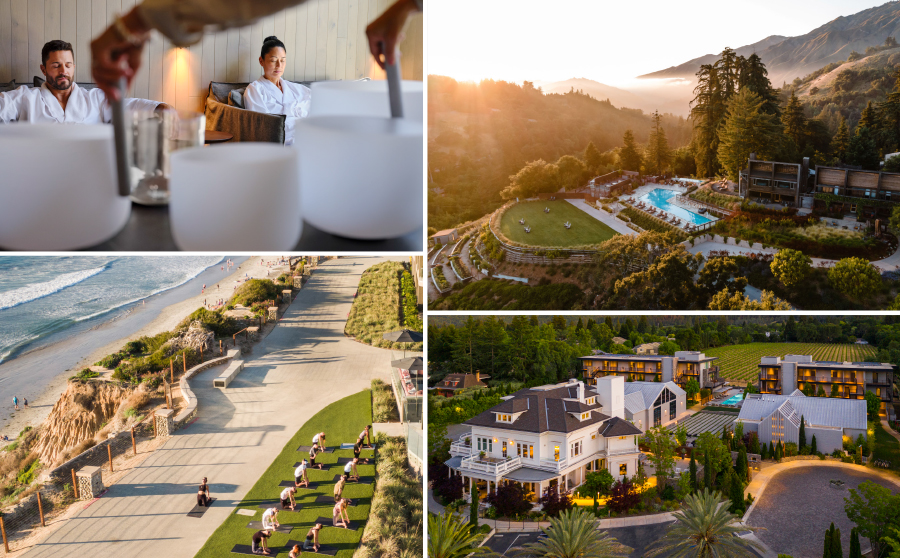 KEY FACTS:
Alila Ventana Big Sur:
Established: 1975
Alila Napa Valley:
Established: 2021
Alila Marea Beach Resort:
Established: 2021
LOCATION:
Big Sur, Napa Valley & Encinitas, California, US
FEATURES: 
Alila Ventana Big Sur: When you reach the edge of the continent, where the sky, the sea, the mountains and the redwoods all converge, you find a place of unmatched beauty and tranquility. You feel the pull that has drawn artists and thinkers for centuries. And you're enveloped by the same inspiration to discover, (dis)connect and create. You've reached Alila Ventana Big Sur, an adults-only enclave tucked among the forests in one of the most iconic and dramatic landscapes on Earth.
Alila Napa Valley: An adults-only sanctuary surrounded by historic wineries, Alila Napa Valley blends rich tradition with modern design. At the vineyards' edge awaits luxurious rooms accented with private fire pits and deep outdoor soaking tubs, all within footsteps of St. Helena's charming shops, galleries and restaurants. At Spa Alila, treatments and wellness experiences celebrate the botanical bounties of the current season and the curative techniques of the past, practiced by the valley's early inhabitants.
Alila Marea Beach Resort: Perched atop a stunning coastal bluff north of San Diego, Alila Marea embodies the soul of California beach culture. Discover a deep connection to the waves with ocean view rooms, direct access to six miles of sun-kissed sand, and sea-inspired therapies by Spa Alila. A thoughtful lineup of complimentary wellness experiences provides a taste of the local life, including sound baths above the Pacific, a quiver of surfboards selected by the pros, and a fleet of e-bikes for cruising iconic Highway 101.
---
Interested in showcasing your property?
Each year, the Global Wellness Summit (GWS) presents recently opened and reimagined wellness destinations, communities, workplaces and residences leading innovation and growth in the exploding sectors of Wellness Tourism and Wellness Real Estate through the Wellness Property Showcase. The Showcase is presented online for 12 months as well as in a beautifully presented publication presented to hundreds of delegates in print at the four-day annual Summit, providing significant exposure to C-level decision makers who are the leading influencers in health and wellness. In addition to this year's showcase, explore the Wellness Property Showcases from 2020 and 2021. Properties featured in the 2023 Showcase will receive benefits through online exposure from June 1, 2023, to May 31, 2024, reaching the large audience of engaged wellness tourists and business leaders through the online Showcase and GWS digital marketing channels.
Interested to showcase your property? For more information about this exclusive opportunity, contact Michelle Gamble.