The Farm at San Benito
Batangas, Philippines
The Farm at San Benito, a proud member of CG Hospitality Group, is a multi-awarded, eco-luxury holistic medical wellness resort located in Lipa, Batangas, a 90-minute drive south of Manila, Philippines. The Farm nests on 51 hectares of lush green jungle, with a stunning view of majestic mountains, along with crisp fresh air. It exudes powerful life-giving energy that radiates within the property.
The Farm's world-class facilities, state-of-the-art holistic services and luxurious villas have resulted in its being awarded over 80 prestigious international accolades, including "Best Medical Wellness Resort in the World."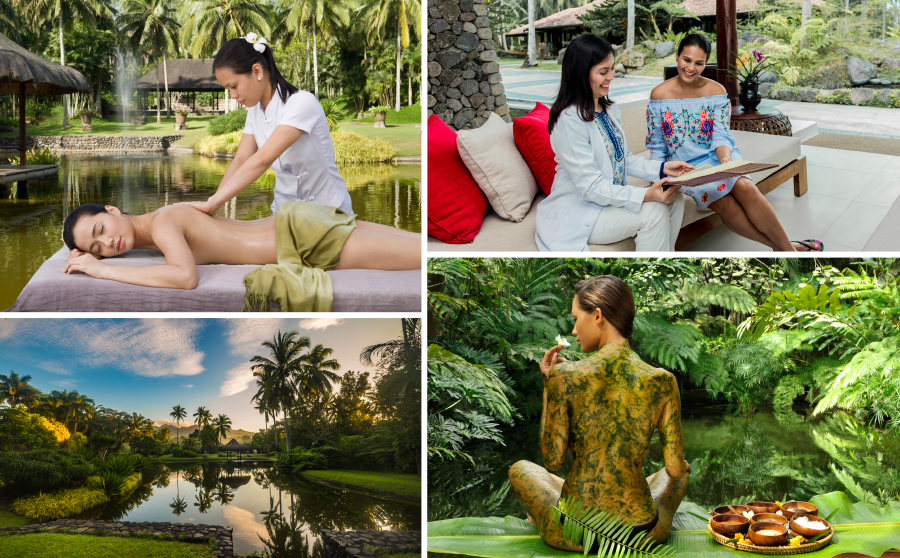 KEY FACTS:
Number of Rooms: 60
Square Footage: 51 hectares
Opening Date: December 14, 2002
FEATURES: 
The Farm's medically supervised health optimization programs: Immune Intelligence; Long-COVID Recovery; Intro to Detox; Holistic Detox Cleanse; Mental Health; Pain Management; Weight Management, Diabetes Prevention, & Heart Health; Holistic Cancer Care; Electromagnetic Radiation Detox; Yoga & Raw Food Retreat; Sleep Induction; Post-Natal Care; Fertility Program; Smoking Cessation; Beauty & Longevity; Senior Wellness and more, plus…
Wellness cuisine: vegan, vegetarian, and pescetarian restaurants
Holistic Medical Sanctuary
Healing Sanctuary Spa
Aqua Hydrotherapy Sanctuary
Complimentary Mindful Movement, Functional Fitness and Kids Activities
Pet-Friendly
With a proud history of over 20 years of holistic health, The Farm has amassed a massive international following for its science-based, evidence-guided, holistic healing and transformative lifestyle retreats. The retreat is curated and conducted by internationally trained integrative medical doctors and licensed health professionals to make it one of the most life-rebooting experiences on the planet.
With only 60 exclusive suites and villas, a well-maintained property, world-class service and the Filipinos' nurturing touch, The Farm offers guests an unparalleled life transformative healing holiday.
The Farm's worldwide fame has been translated recently by its conceptualized and designed Miraaya Wellness & Golf Retreat in Nepal. This is the first-ever, and only one of its kind, boutique golf retreat destination for holistic wellness and spiritual enrichment. And from tropical jungles to laps of mountains to the deserts: In 2023, The Farm is launching the first holistic medical wellness resort in Jordan, celebrating Jordanian traditional wellness rituals that incorporate integrative medical treatments for preventative health.
LOCATION:
119 Brgy. Tipacan, 4217 Lipa City,
Batangas, Philippines
---
Interested in showcasing your property?
Each year, the Global Wellness Summit (GWS) presents recently opened and reimagined wellness destinations, communities, workplaces and residences leading innovation and growth in the exploding sectors of Wellness Tourism and Wellness Real Estate through the Wellness Property Showcase. The Showcase is presented online for 12 months as well as in a beautifully presented publication presented to hundreds of delegates in print at the four-day annual Summit, providing significant exposure to C-level decision makers who are the leading influencers in health and wellness. In addition to this year's showcase, explore the Wellness Property Showcases from 2020 and 2021. Properties featured in the 2023 Showcase will receive benefits through online exposure from June 1, 2023, to May 31, 2024, reaching the large audience of engaged wellness tourists and business leaders through the online Showcase and GWS digital marketing channels.
Interested to showcase your property? For more information about this exclusive opportunity, contact Michelle Gamble.