SADHU, Tulum
Chemuyil, Tulum, Quintana Roo, Mexico
This is a project conceived and designed in accordance with the new quality-of-life-focused changes that are shaping the future of sustainable development. A sustainability plan will be applied in all aspects of the project, with the goal of reducing its carbon footprint, having the least possible environmental impact, using water and energy efficiently, and achieving an equilibrium between quality of materials, resources and the environment. It will also have organic gardens, which will support the experiences of health and wellbeing offered at Sadhu.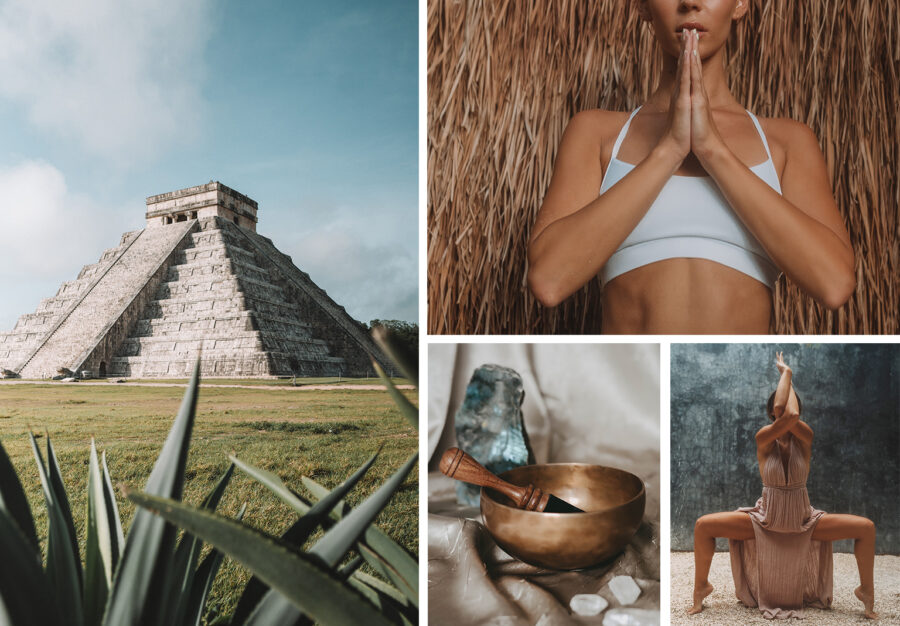 KEY FACTS:
Square Footage: 80,000 sqm
Number of Green Smart Homes and apartments: 60
Opening Date: December 2023
FEATURES: 
Avant Garde SPA
Sustainable Kitchen
Orchards and green areas
Ancestral ceremonies
Jungle Art Gallery
Artistic events for the community
Yoga courses, meditation and breathing Workshops with teachers from different backgrounds
Deep and sophisticated knowledge
Temazcales (Sauna)
Sound therapies
Biomagnetism
Therapeutic Tarot readings y diverse Oracles
Shamanic cleansing rituals
Cacao rituals
Vedic fire rituals
Full Moon ceremonies
Ecstatic Dance
Real Estate Wellness Community
Green Smart Homes: A natural refuge for lovers of the jungle and the sea, Green Smart Homes offer an alternative living option that combines sustainable luxury with clean energy and bioclimatic architecture. Its residences are in harmony with reality, with nature, and with the world that surrounds us.
SADHU Experience: Experience lodging with a traditional SPA that merges with the shamanic Mayan tradition, immersed in the jungle, where you can experience the SLOW LIVING ritual.
Yogic Ecosystem: A mystic space located in the middle of the jungle with ancestral yogic principles. It resonates with the wisdom of the teachers, guides, artists and consciousness explorers that will guide us through the various lineages of yoga and meditation, as well as specialized retreats focusing on the development of one's inner being.
Retail Experience: Commercial area with local products, restaurants, coffee shop, events area.
Investment Program: Open for business.
LOCATION:
Ave. de Las Palmas, Chemuyil,
77774, Tulum, Quintana Roo, Mexico
---
Interested in showcasing your property?
Each year, the Global Wellness Summit (GWS) presents recently opened and reimagined wellness destinations, communities, workplaces and residences leading innovation and growth in the exploding sectors of Wellness Tourism and Wellness Real Estate through the Wellness Property Showcase. The Showcase is presented online for 12 months as well as in a beautifully presented publication presented to hundreds of delegates in print at the four-day annual Summit, providing significant exposure to C-level decision makers who are the leading influencers in health and wellness. In addition to this year's showcase, explore the Wellness Property Showcases from 2020 and 2021. Properties featured in the 2023 Showcase will receive benefits through online exposure from June 1, 2023, to May 31, 2024, reaching the large audience of engaged wellness tourists and business leaders through the online Showcase and GWS digital marketing channels.
Interested to showcase your property? For more information about this exclusive opportunity, contact Michelle Gamble.