Six Senses Shaharut
Negev Desert, Israel
With its secluded setting, Six Senses Shaharut has the obvious advantage of complete privacy. It aims to bring guests in balance with nature and its elements so they can kick back and enjoy traditional desert hospitality and rich Nabataean history delivered with uncompromising eco-conscious care and attention.
There are just 60 suites and villas spread across the expansive desert landscape along with a signature spa that offers guests a much-needed place for respite. While there is every reason to stay within the enclave for the entire stay, the desert setting presents a host of unique activities from camel treks and overnight camping to extreme sports, e-mountain bike tours, hiking, jeep excursions and Shabbat dinner in a nearby community. From fresh Mediterranean fish, raw tahini, date honey and olive oil to Tabun smoked lamb ribs, freekeh and garden kale, every meal is a celebration, whether served at the main Midian restaurant, the Edom View mezze and tapas venue, Jamillah bar, or the poolside grill. Guests can also venture out and enjoy a Bedouin style desert picnic, paired with the region's best wines and maybe catch a glimpse of a Nubian ibex.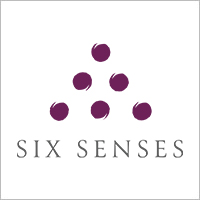 Negev Desert, Israel
sixsenses.com/en/resorts/shaharut
KEY FACTS:
Number of Rooms: 60
Opening Date: August 5, 2021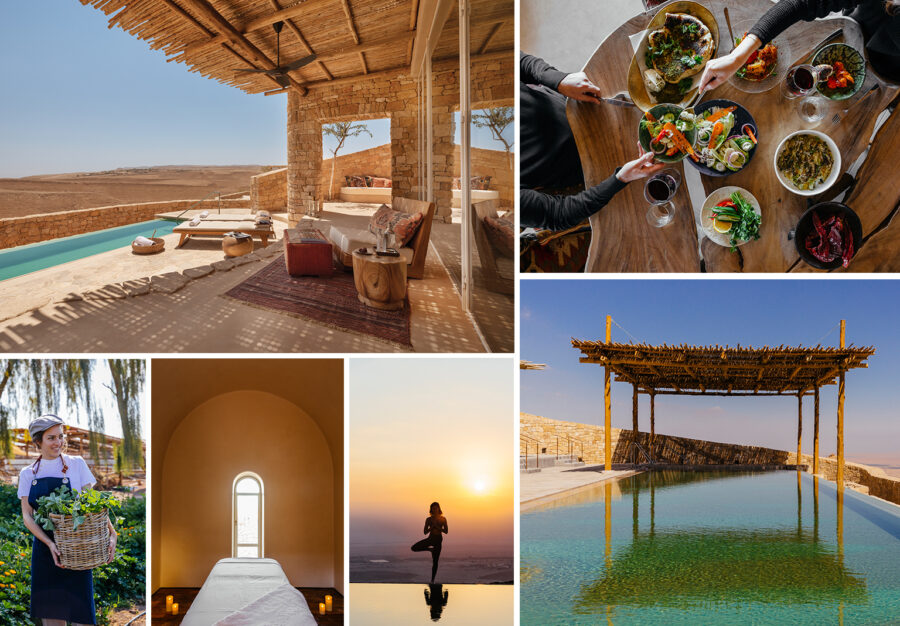 Features
Built as an oasis in the desert, the spa draws the landscape and deep red of the Edom Mountains into its walls. The journey begins along a sheltered walkway lined with green shrubs and fairytale lanterns. The alcoves in the curved walls are home to Nabatean animal statues, acknowledging the habitat as it once was. At night, the sky lends its own twinkling starlight through the many skylights in the spa's ceiling.
The modern reinterpretation of nomadic structures is highly memorable, leaving a long-lasting impression. It is reminiscent of the Nabataean community that occupied the area over 2,000 years ago and introduces architecture that blends seamlessly with the desert environment. The interior design draws inspiration from patterns and textures lining the ancient Incense Route, which stretched from the Mediterranean across the Levant to India and beyond.
Six Senses Shaharut has chosen to promote local and regional products for its restaurants and bars. Guests will get to know local craft beer and Israeli wineries. All date amenities are harvested and produced from trees in the neighboring Kibbutzim and in the future in the resort's date palm grove.